Our community farm is situated near Kirknewton in West Lothian, only 10 miles from Edinburgh city centre.
Our farm is home to one of our young-people's communities and provides opportunities for residents and volunteers to grow food, skills, ideas and confidence.
Although small at only 8-acres, we have an orchard with 250 fruit trees, 8 indoor growing houses, outdoor growing spaces, 110 free-range laying hens, a craft workshop, a production kitchen and an eating and meeting space. We grow a range of Organic fruits, vegetables and herbs, and produce free-range, organic eggs.
We would love for you to support our work and purchase our lovingly grown produce. From veg bags delivered to your door, or larger wholesale orders; there's lots of ways to get involved. To find out more about our wholesale opportunities please contact us at farm@cyrenians.scot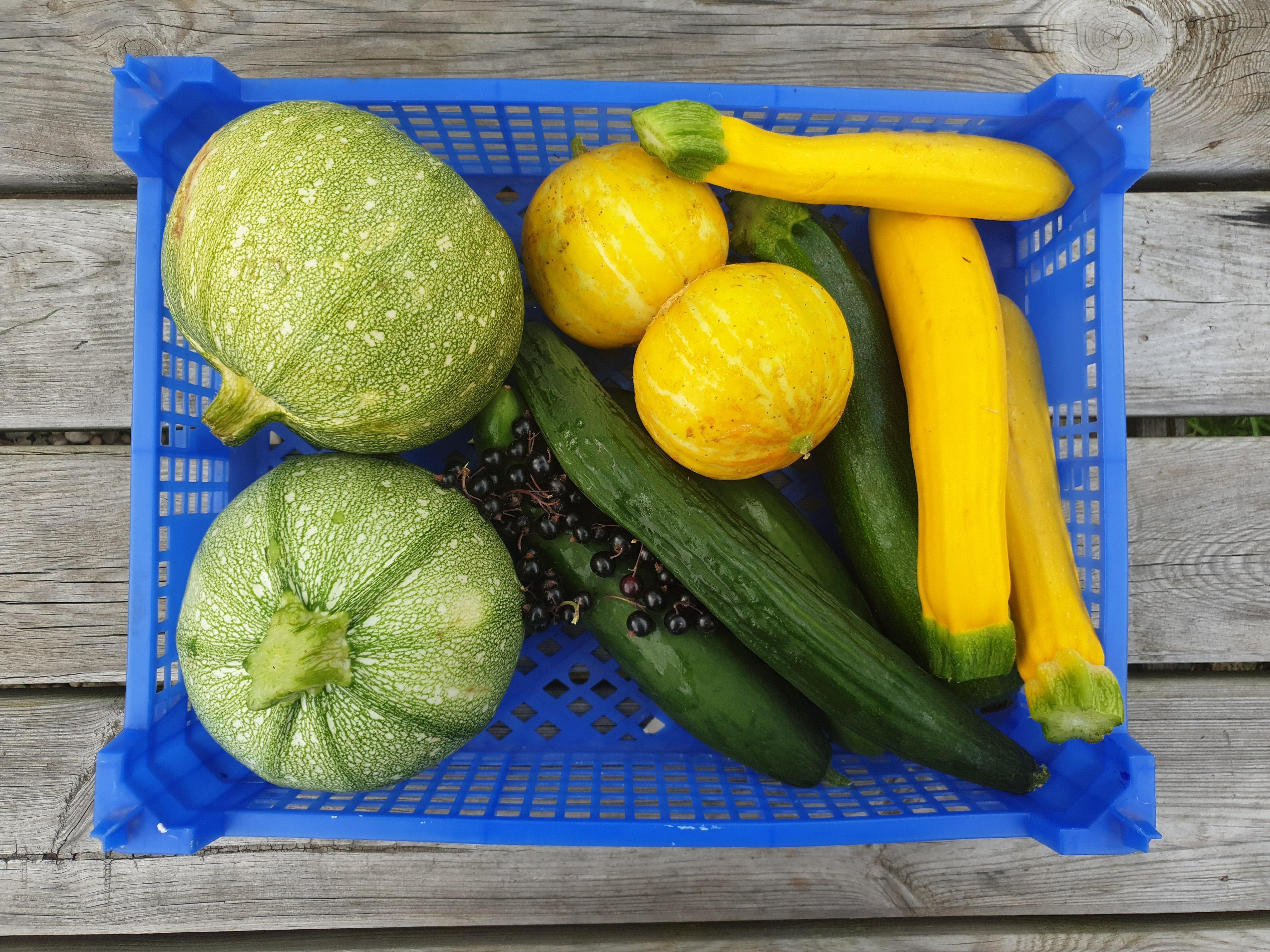 Buy a veg bag
Our veg bags are filled with fresh, seasonal and locally grown organic veg from our own farm and other local growers. When you purchase our veg bag you not only ensure a regular supply of local, healthy, seasonal, organic veg but will be directly contributing to our work tackling the causes and consequences of homelessness.
Our veg bags always include the staples of potatoes, carrots and onions along with up to 7 additional items. Available in three sizes:
Large (10 items @ £15)
Medium (8 items @ £12)
Small (6 items @ £9)
In Edinburgh our Veg Bags are distributed by Pete's Farm Run. Simply visit Pete's Farm Run website to set your order up now.
In West Lothian you can arrange a for a Veg Bag collection at Kirknewton Festival Store where you can purchase other local produce, including our organic farm eggs, by cash or card at the till point.