Falkirk football legend Alex Totten opens Cyrenians new boutique!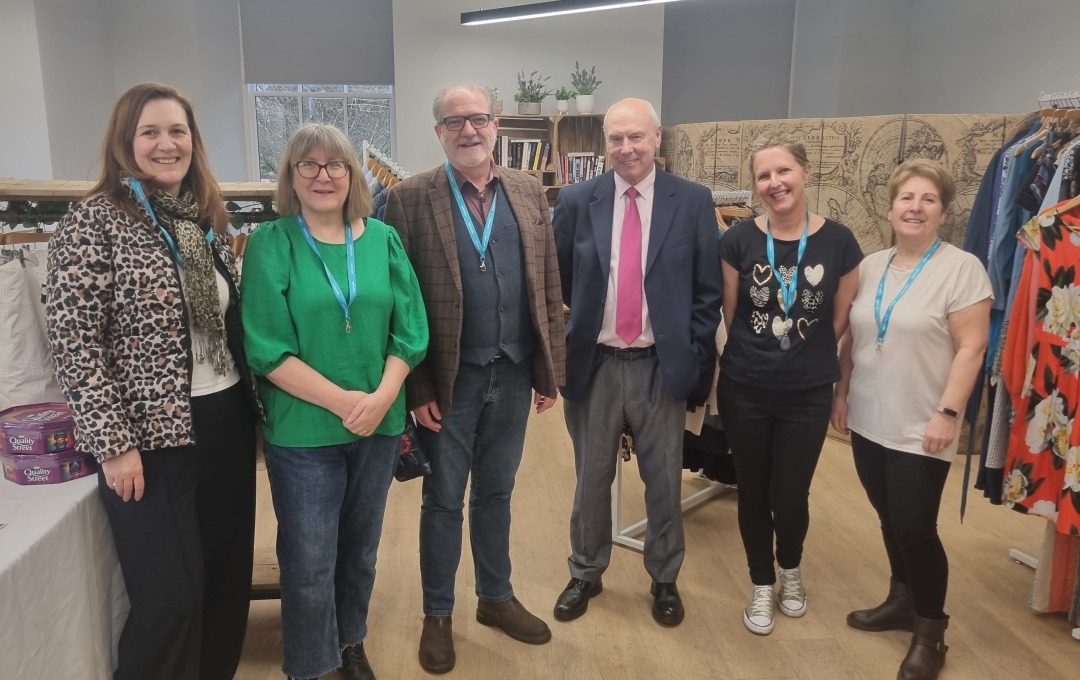 Local football legend Alex Totten cut the ribbon today (1st April) officially opening Cyrenians new charity boutique nestled in the historic Arnotdale House.
The charity, who tackle the causes and consequences of homelessness, already operate a social enterprise café out of the historic house raising vital funds to support their cause. This new offering helps realise the charity's goal of further contributing to the circular economy of Falkirk whilst offering residents a quality shopping experience.
Linda Kelly, Cyrenians Director of Commerical and Trading, said, "I have been incredibly humbled by the outpouring of support we've seen in our quest to open this boutique. From our fabulous team of volunteers who have helped us set up, and dress the shop, to everyone who has donated goods for resale. It's incredible what can be achieved when the community comes together.
"We've been operating our café in Dollar Park for over 3 years now and have loved being in the centre of such a vibrant community. This shop is a huge step forwards in our goals towards net zero, creating a hub of circular economy in the heart of Dollar Park, supporting our community to reduce, reuse and recycle, whilst also supporting a cause that benefits us all."
Alex Totten added, "I was delighted to be invited along to cut the ribbon today – it's so important that we support local businesses like this who are so focused on giving back to the community. Falkirk is home to an incredible community of people, and the support for this boutique once again shows how supportive the people of Falkirk are."
The charity shop is open Tuesday-Saturday 10am-2pm and offers a range of women's, men's and children's clothing, alongside books, ornaments and perfect gifting items.