Cyrenians celebrates partnership working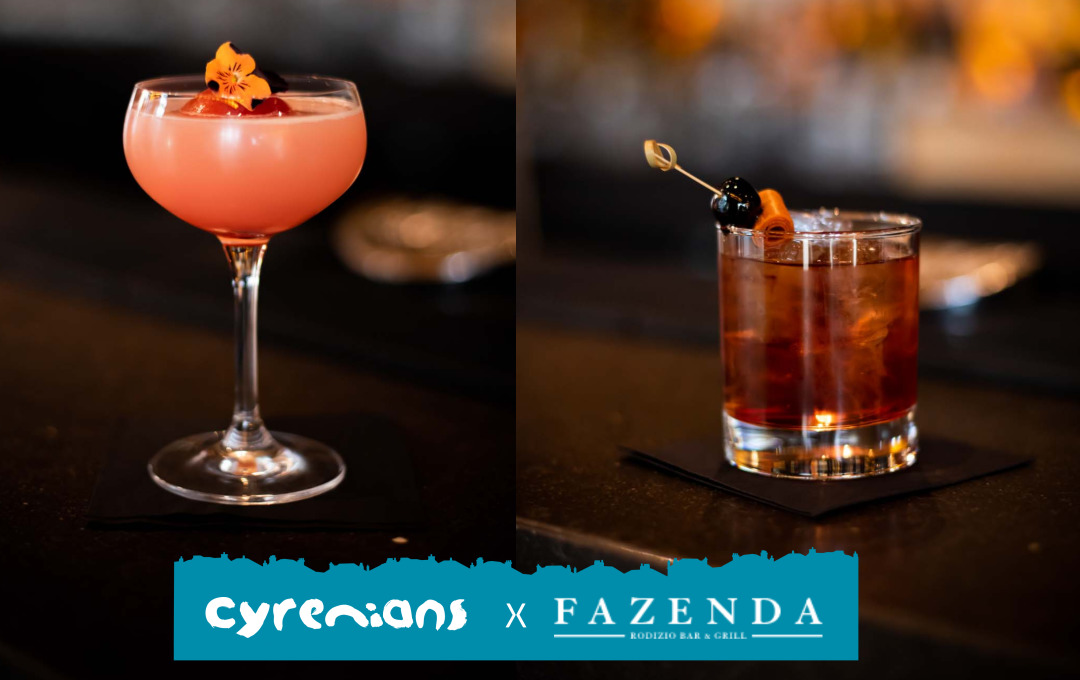 Last night, Thursday 3rd of March, Cyrenians and Essential Edinburgh co-hosted an evening to celebrate the incredible impacts made through partnerships with local and national businesses.
The event was hosted by our friends at Fazenda, and featured the launch of their two new cocktails, which will be sold to raise funds for Cyrenians for the month of March. The cocktails, A Coupe of Compassion and #ChangeTheStory, are two original recipes based around ingredients sourced from Cyrenians' Farm social enterprise, and are one of many creative ways Cyrenians' corporate partners have come up with to raise money and resources to help tackle homelessness.
Read more about this fun and tasty fundraising initiative in our recent Fazenda guest blog.
Fazenda's Relationships & Events Manager, Teresa Au, said;
"As a long- term supporter of Cyrenians, Fazenda is delighted to have the opportunity to host all the partners for a special update about the progress of their Winter Appeal 2021. This event brought a great opportunity for our bar team to get involved and they have had a wonderful time exploring their creative flair when it came to creating new cocktails for the evening itself."
A selection of local businesses and supporters of Cyrenians' work attended the event, where Essential Edinburgh discussed how their partnership with Cyrenians provides the resources for daily outreach work in the city centre, and Cyrenians CEO Ewan Aitken explored how organisations and individuals can work with Cyrenians to achieve even more in the coming year.
Partnership working takes many forms, but whether through direct donations, fundraising, volunteering or providing resources and services to help support those facing homelessness, the local business community has come together to help Cyrenians' services reach as many people in need of support as possible. Sophie Bell said;
"Partnerships are key to the work we do at Cyrenians. Our partners generously give their skills and resources to meaningfully tackle the causes and consequences of homelessness with us. Together, we can support people to thrive in our local community."