Cyrenians announces partnership with the Women in Safe Homes fund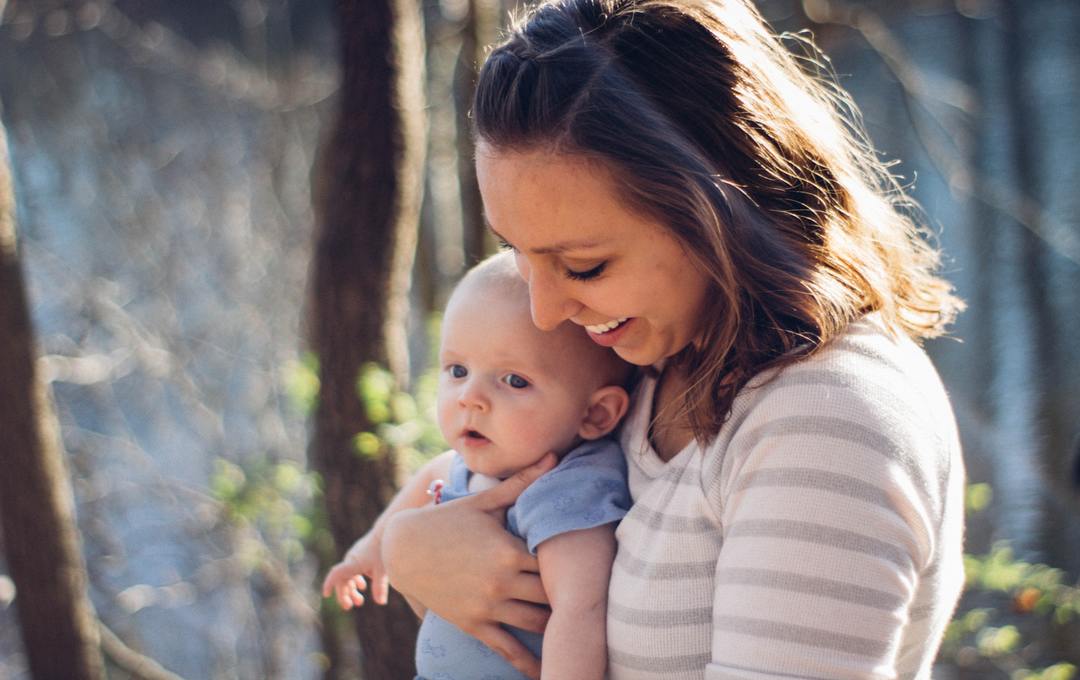 Cyrenians is delighted to announce that it will partner with the Women in Safe Homes fund to buy and refurbish properties to create safe homes for women who have experienced domestic abuse. Cyrenians is the first charity in Scotland to partner with the fund.
The pioneering Women in Safe Homes fund was created in response to the need for safe, decent housing for women who are more likely to experience homelessness as a result of living in an abusive household. Women seeking to leave abusive situations are often unable to find safe accommodation for themselves and in many cases, their children. The fund is jointly managed by social impact investment company Resonance, a leader in homelessness property funds in the UK, and Patron Capital, the pan-European institutional investor focused on property-backed investments.
The fund was created in response to the need for safe, decent housing for women* who are more likely to experience homelessness as a result of living in an abusive household. Whilst wanting to leave their situation, women often finding themselves unable to find safe accommodation for themselves and in many cases, their children. The fund is providing an innovative housing solution to this lack of the right to safe homes for women, many of whom are survivors of domestic abuse or are leaving the criminal justice system without suitable accommodation to go to. The fund buys and refurbishes properties across the UK and then leases them to the fund's expert housing partners, who rent the homes to women at risk of homelessness with a secure tenancy.
As the fund's first Scottish partner, Cyrenians will be providing desperately-needed safe homes for women experiencing domestic abuse and homelessness, specifically in Edinburgh where a shortage of housing is most acutely felt. Cyrenians is partnering with the Women in Safe Homes fund on the same basis as its existing Housing First work, an approach which gives people the space to heal, rebuild and access lasting support with safe, stable housing. This partnership also fulfils one of Cyrenians' key strategic aims to reduce the number of people experiencing homelessness and provide innovative housing solutions to some of the most vulnerable people living in the city.
Across the UK, 1.7m women experienced domestic abuse in 20221, and according to women's domestic abuse charity, Solace, around 70% of them will have a housing need (2 - see 'Sources' below for reference).
In Scotland, domestic abuse is the main cause of women's homelessness, and in 2022:
There were 64,807 incidents of domestic abuse, 81% of which were experienced by women (3 - see 'Sources' below for reference)
1 in 5 women who experience domestic abuse face homelessness at some point
34,000 homeless applications were made, of which (4 - see Sources):
6,800 are single women
5,780 are single women with children
There are 477 refuge spaces in Scotland, however (5 - see Sources):
58% of women who requested access to a refuge could not be accommodated because of lack of space
Only 1 in 6 women making a homeless application as a result of domestic abuse gets a refuge space when she needs it
Cyrenians joins the fund's seven existing housing partners in not only supporting women from a housing and tenancy perspective but, crucially, also providing every woman with person-centred specialist support, helping them recover from abuse and difficult circumstances. This enables them to find stability, rebuild their lives, and ultimately empower them so that they can have choice and control over their futures.
The fund is aiming to buy and refurbish 30 properties in Edinburgh to Cyrenians' property specifications. These properties will be a mix of family homes and one-beds and will house around 200 women and their children experiencing homelessness.
Having raised £29m in total from 20 social impact investors, the fund has ended its fundraising phase and is now focused on deployment. It is already in the process of purchasing around 120 homes across the UK in order to house around 300 women and their children over the fund's lifetime, including 30 in Edinburgh. So far, the fund has bought, refurbished to a high environmental standard and handed over, around 40 properties to its housing partners, and over 70 women and 33 children have already been housed by the fund.
The investment raised from the social impact investors is enabling the fund to tackle women's homelessness, providing safe, good-quality and affordable homes, as well as specialist support, to help transform women's lives.
The fund also aims to provide a good risk-adjusted financial return from rent and capital appreciation, while achieving substantial positive social impact by supporting women facing homelessness.
Louise Swinden, Resonance's Property Fund Development Manager and lead on the Women in Safe Homes fund, said: "Sadly for too many women, their home is an unsafe place to be. So we are very pleased to be partnering with Cyrenians - both the Women in Safe Homes fund and Resonance's first housing partner in Scotland - to provide much-needed safe and affordable long-term housing for women most at risk of homelessness.
"This new partnership will see around 200 women and their children housed in Edinburgh, where the need for this type of housing is most acute. These properties will enable women to start their recovery from trauma in a place they can truly call home."
Keith Breslauer, Managing Director of Patron Capital, said: "This partnership between Cyrenians and the Women in Safe Homes fund is a hugely important step in expanding the fund's reach to provide much needed help to vulnerable women in Scotland. Together Cyrenians, Resonance and Patron Capital have the right combination of charitable and real estate expertise to deliver high quality homes for women most in need of a safe place to live. Without a safe, secure place to live, women who are homeless or victims of domestic abuse find it much harder to care for children, gain employment, access healthcare, or arrange benefits. The fund is aiming to tackle this significant issue, helping to improve lives across the UK and continue to highlight important societal problems that need addressing."
Amy Hutton, Director of Services at Cyrenians, said: "We are delighted to launch this partnership with Resonance, an innovative project that we are particularly proud of, bringing social investment to an area of significant housing need. In Scotland, one in five women cite domestic abuse or abusive household dispute as a reason for homelessness, and we know from our work that many of these women end up entering mainstream homelessness systems which can be unsuitable, unsafe and retraumatising. The Women in Safe Homes fund will do as it says - offer safe homes to women when they are needed most."
* understood as people who identify as women
-ends-
Media Enquiries to:
Catherine Bromley t: +44 (0)7983 137229
Marketing and Communications Manager e: catherinebromley@cyrenians.scot
About Resonance
Resonance is a pioneer of social impact residential property fund management with over a 20-year track record in impact investing. We have created 7 homelessness property funds to provide a sustainable and scalable solution to the housing crisis that thousands of households across the UK are experiencing. So far our funds have raised over £321 million in social impact investment and bought and refurbished to a high environmental standard, over 1,000 properties, housing over 3,000 people experiencing homelessness. Our property funds provide life changing, safe and stable homes enabling tenants to start rebuilding their lives as well as contributing to systemic change and the ending of the revolving door of homelessness. www.resonance.ltd.uk
About Patron Capital
Patron represents approximately €5 billion of capital across several funds and related co-investments, investing in property, corporate operating entities whose value is primarily supported by property assets and distressed debt and credit related businesses.
Since it was established in 1999, Patron has undertaken more than 200 transactions across 101 investments and programs involving over 9 million square metres in 17 countries, with many of these investments realised.
Investors represent a variety of sovereign wealth funds, prominent universities, major institutions, private foundations, and high net worth individuals located throughout North America, Europe, Asia and the Middle East. The main investment adviser to the Funds is Patron Capital Advisers LLP, which is based in London, and Patron has other offices across Europe including Barcelona and Luxembourg; the group is comprised of 68 people, including a 39-person investment team.
Further information about Patron Capital is available at www.patroncapital.com
About Cyrenians
Cyrenians tackles the causes and consequences of homelessness. With a clear focus on prevention and reaching those on the cusp of homelessness as well as those in crisis and in recovery, we take a values-led and person-centred approach. We build relationships that support people to flourish and move towards more positive and stable futures. More information about what we do and the services we provide: www.cyrenians.scot 
Sources
1 https://www.ons.gov.uk/peoplepopulationandcommunity/crimeandjustice/bulletins/domesticabuseinenglandandwalesoverview/november2022
2 https://www.solacewomensaid.org/policy-campaigns/safe-housing-survivors
3 https://www.gov.scot/news/domestic-abuse-recorded-by-the-police-in-scotland-2021-22/
4 https://www.simonscotland.org/about/services/womens-services/