Cyrenians full of beans with new Surgeon's Quarter partnership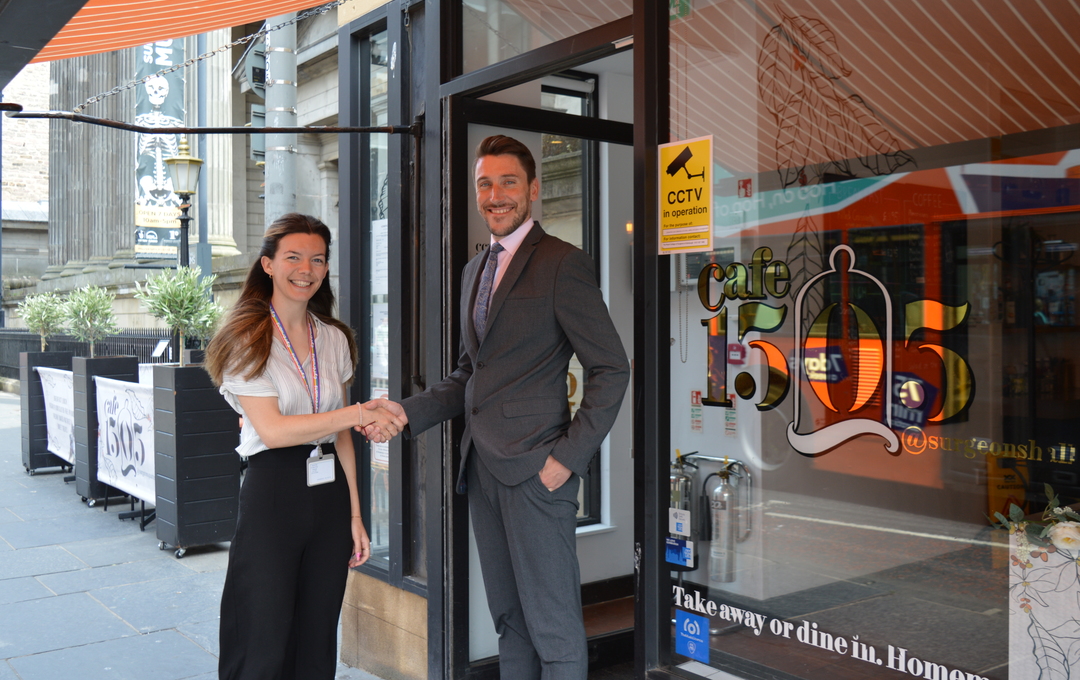 Cyrenians has partnered with Surgeon's Quarter to recycle coffee grounds from its Café 1505 venue on Nicolson Street through Cyrenians' local community farm. The charity's working farm uses organic waste, including coffee grounds, in its compost, helping to grow fresh, organic vegetables.
Surgeons Quarter promotes, sells, and manages all commercial activities held within the Royal College of Surgeons Edinburgh campus. It includes facilities for conferences, meetings, private events, parties, weddings and its own four-star hotel Ten Hill Place as well as Café 1505 and SQ Travel. This is one of two new partnerships implemented following a review of sustainability practices across its venues, in a bid to meet ambitious sustainability goals.
Stewart Munro, Operations Manager at Surgeons Quarter, said:
"We are renowned for our sustainable practices, especially in Ten Hill Place Hotel, but we continually seek new partnerships to help us build these practices across the campus."
"We're delighted to be partnering with Cyrenians to upcycle our coffee grounds in a sustainable way."
"Cyrenians Farm is a fantastic enterprise, we're already looking at ways to expand the partnership to support the work they do to produce sustainable, organic produce."
Cyrenians Farm in Kirknewton, West Lothian, is home to a community for young-people aged 16-25 years, and the surrounding working farm is a social enterprise providing opportunities for residents, volunteers, and visitors to grow vegetables, and develop life skills, while being in a trusting and nurturing community.
Recycling coffee grounds through the Farm will help both Cyrenians and Surgeon's Quarter work towards a more sustainable circular economy.
Sophie Bell, Fundraising Manager at Cyrenians said:
"Working with Surgeons Quarter is an exciting opportunity for us. We're impressed by their commitment to work with like-minded enterprises.
"Our farm aims to foster a sense of community and supports our work to tackle the causes of homelessness. We're excited to be partnering with Surgeons Quarter on this."