Cyrenians awarded GambleAware funding to support longterm recovery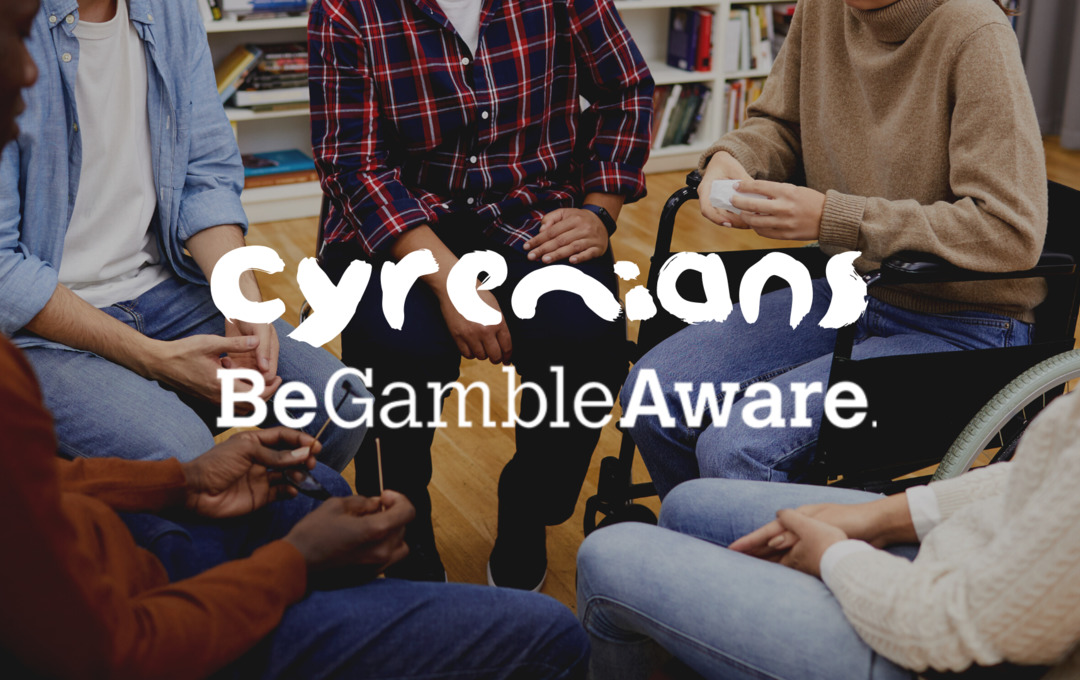 Cyrenians is one of ten organisations from across Great Britain being awarded funding from GambleAware to aid the long-term recovery of people who have experienced gambling harms.
The organisations have been awarded funding from GambleAware's £2m Aftercare Funding Programme (AFP) to help people with longer-term recovery from gambling harm, providing them with the additional support they might need so they can live happy and healthy lives.
The organisations were chosen following a rigorous selection process involving a panel of experts, including two members with lived experience. The chosen organisations demonstrated how they would work towards helping people have sustained recoveries from gambling harm. This included improving mental health and wellbeing, increasing practical skills such as financial and employability skills, and increasing people's confidence and self-belief in their abilities.
Anna Hargrave, GambleAware Chief Commissioning Officer, said:
"Enabling people to access treatment and support to reduce or stop their gambling is essential. But there is less known about how to ensure this recovery can be sustained over the long term. This is why our Aftercare Funding Programme was set up to fund projects which support recovery for people to help them rebuild their lives."
"These ten organisations were chosen to receive funding because of their innovative approaches, as well as their abilities to reach specific communities. We look forward to seeing how the projects develop."
Two levels of funding were available; up to £150,000 for smaller or newer organisations or for those looking to test an approach, and up to £350,000 for larger organisations that were already established and wanted to grow or develop their work further.
Cyrenians will use the funding to enable one to one and group trauma-informed support for those in Edinburgh with experience of homelessness. It will develop a pioneering approach building capacity to enable its staff to be able to identify, address and support the long-term recovery of people experiencing homelessness who are affected by gambling.
Amy Hutton, Cyrenians Director of Services, said:
"We are delighted to have the opportunity to develop our responses to the impacts of gambling amongst people experiencing homelessness."
"This is an often-neglected issue for which we are keen to develop a model of care and support which acknowledges homelessness as a complicating factor, while drawing upon the wider principles of lasting recovery."