Cyrenians join over 100 others calling for a Wellbeing Economy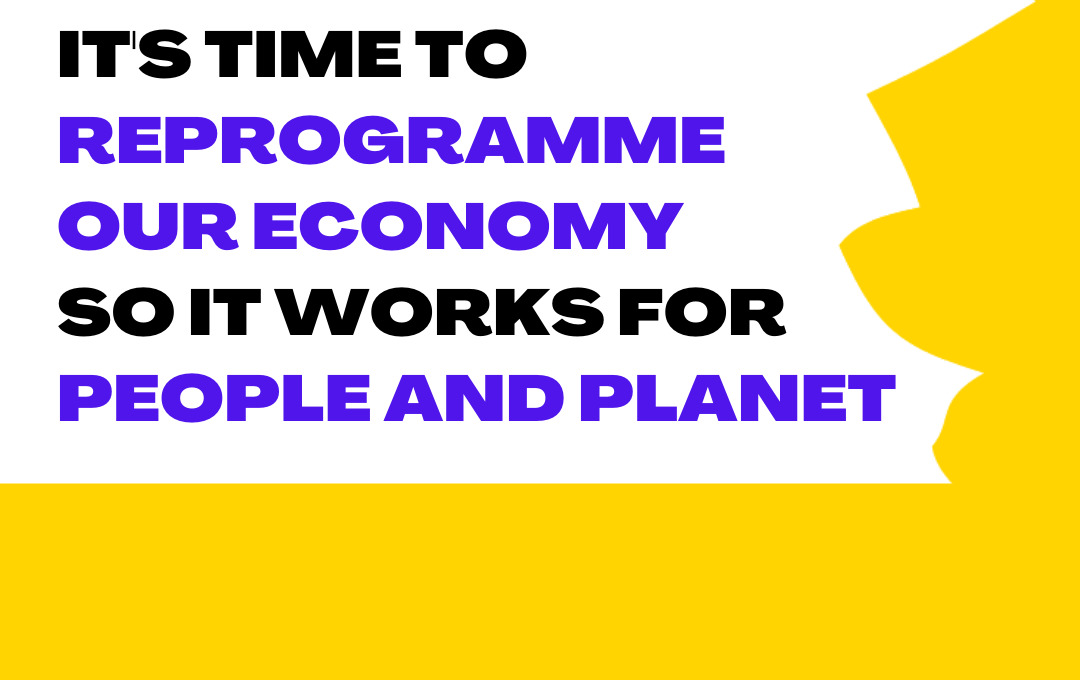 Over 100 charities, economists, businesses, trade unions and academics have today sent an open letter to Scotland's First Minister calling for an "urgent transition to a Wellbeing Economy."
On Tuesday the First Minister will join fellow senior representatives of the Wellbeing Economy Governments partnership at the Wealth of Nations 2.0 Conference. Scotland is a founding member of the group, which includes New Zealand, Finland, Canada, Iceland and Wales.

The letter, sent ahead of the conference, and signed by organisations including Cyrenians, Friends of the Earth Scotland, STUC, the Church of Scotland and more, says that while the Scottish Government has made some positive steps, it is not adding up to "substantive progress", and calls for a "robust plan to put the wellbeing of people and nature at the heart of our economy."

The Scottish Government's National Strategy for Economic Transformation contains the aspiration to become a "Wellbeing Economy" but signatories to the letter say that a narrow focus on GDP growth grounds the strategy in "the same logic that has delivered decades of poverty, inequality and environmental degradation." In a supporting statement, the faith leaders, businesses and civil society leaders define a Wellbeing Economy as one that "delivers good lives for all people and protects the health of our planet."
To meet these goals, the letter lays out concrete steps for Scotland to take towards a system focused on wellbeing for all, including building clear and consistent frameworks for national policy and services, using Scotland's devolved tax powers to share wealth more fairly and build a resilient social safety net, and incentivising responsible and positive business practises, including fair wages and higher environmental standards. The letter's authors agree that "Scotland is full of hopeful and inspirational action that is putting the Wellbeing Economy thinking into practice. But transforming such actions into the economy we all need will require bolder action by the Scottish Government to set the direction of the economy."
Sarah Davidson, Chief Executive, Carnegie UK said:
"Scotland has been at the forefront of the global debate about developing an economy that works for everyone. But there's an opportunity to turn that rhetoric into reality in Glasgow next week."
STUC General Secretary Roz Foyer said,
"The need has never been greater for the Scottish Government to step up to the plate and fundamentally redesign our economy for the benefit of working people. We cannot ever hope to have a 'wellbeing economy' whilst wealth is created and hoarded by those at the top."
"People throughout Scotland are suffering through a cost-of-living crisis not of their making and not of their choosing. It's time, now more than ever, that Scottish Government action matched Scottish Government rhetoric, urgently prioritising wellbeing and welfare over wealth."

- Roz Fyer, STUC
Many signatories on the letter, including Cyrenians, are working on the frontline of the impacts of the current system of increasing economic inequality. These human impacts inform the need for an economy designed around wellbeing.