Pausing evictions is a good step, but support must go further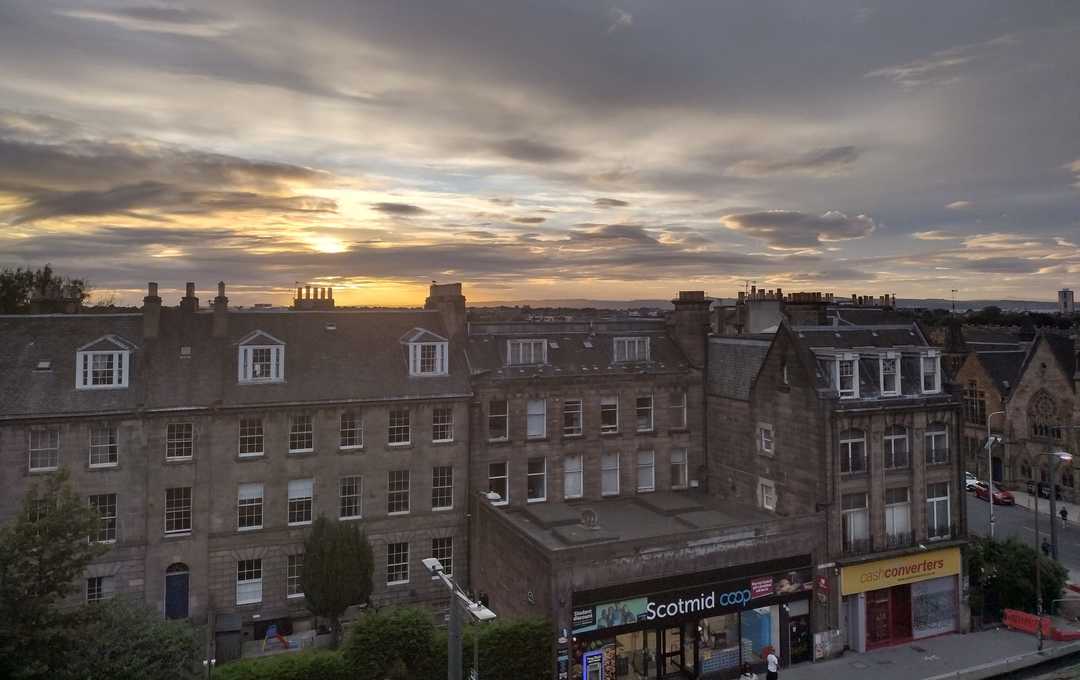 The Scottish Government has announced its emergency response to the current cost of living crisis, including a ban on evictions and a rent freeze to be in place until March 2023.
The emergency legislation, put into place in this week's programme for government, is designed to tackle the ongoing crisis which is expected to push increasing numbers of families into homelessness and housing insecurity over the coming months.
Edinburgh-based homelessness charity Cyrenians welcomed the emergency measures, but cautioned the need for deeper reforms to housing legislation as well, in order to prevent spiralling debt burdens and long-term impacts on tenants.
Ewan Aitken, Cyrenians Chief Executive, said,
"We welcome the Scottish Government's action to help prevent the looming homelessness crisis threatened by rising costs of living, which always hit the most vulnerable in our society first.
"As an organisation committed to homelessness prevention, we know that these measures will come as a huge relief to thousands across the country who have felt the threat of homelessness growing over the past months.
"However, as we observed with the strong emergency responses to Covid-19, we need to see this commitment to homelessness prevention extended past the short term."
"Homelessness in Scotland is not a short-term problem, and we need lasting protections for tenants to prevent this crisis re-emerging just as strongly once emergency protections run out."
"There's no safe time to become homeless – as we saw with this year's heatwaves, summer can be just as dangerous for those in unsheltered homelessness as winter. We need to see this 6-month space used to make sure that those who face eviction once the moratorium is lifted have immediate access to support, and that nobody is evicted into street homelessness.
"Eviction is a crisis point in a much longer set of struggles – poverty, debt, and rising costs - and as the cost of living skyrockets, we need to see deeper preventative action. If a household is struggling to maintain their tenancy due to high fuel bills and other living costs, the eviction moratorium will provide a longer notice period, but won't fundamentally alter their position or remove the threat of homelessness – it offers temporary relief and time to figure out next steps, but without a change in circumstances, for many families March will simply see them become homeless anyway, and bearing a much higher debt burden with the rent arrears built up over the winter.
"In order for these emergency responses to make a meaningful impact on the threat of rising homelessness, the rent freeze and eviction moratorium must be precursors to improving available support to people in debt arrears or facing eviction. People struggling to afford their rent need to be able to access homelessness services and associated support before crisis hits – they shouldn't have to wait six months to be evicted before they're eligible for the support to find a more sustainable housing situation.
"Preventing a homelessness crisis in the coming years will mean all of us coming together to tackle the causes of homelessness, and to make sure those who do face eviction are immediately supported into alternative accommodation. These emergency measures are a great first step, and we hope that the government will be able to use the time they have bought to bring in more far-reaching protections for those at risk of homelessness."
Support our work
Help us build lasting support
If you believe in our mission to tackle the root causes, as well as the impacts, of homelessness, consider donating to help us offer deep, lasting and far-reaching support to those struggling, all year round.
Donate now