Cyrenians launch new partnership with Hawksmoor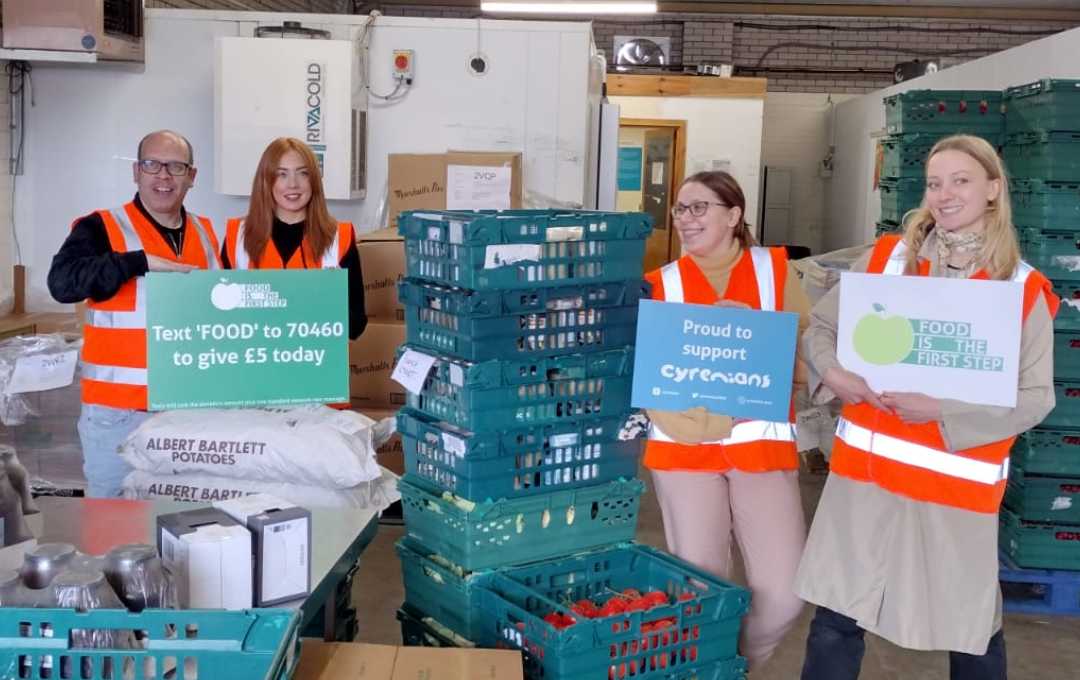 Nationally renowned restauranteurs Hawksmoor have partnered with Cyrenians to help tackle the causes and consequences of homelessness, launching the partnership with a day of corporate volunteering at the Cyrenians Good Food Depot.
The Edinburgh restaurant, which specialises in sustainable, high-quality steak and seafood, is part of a UK-wide chain with a focus on socially-conscious ways of working. Hawksmoor prioritises "being able to create special moments not only for the people who come and eat with us, but also for the communities we live and work in and those around the world who we're able to support in line with our goals to feed people well; be part of something bigger; and grow with integrity."
As part of their commitment to tackle hunger and support their local community, Hawksmoor are working with Cyrenians to develop exciting ways to increase opportunities and support for the local community. Throughout the coming year, the partnership will include building a range of opportunities to expand the Cyrenians food education and skills development programmes, using Hawksmoor's fantastic local facilities and expertise. Partnerships like these provide a vital space for companies like Hawksmoor to benefit the communities around them, and fit into a long-term commitment to sustainability and social responsibility which has netted Hawksmoor multiple awards and accolades, including from the Sustainable Restaurant Association, Action Against Hunger and the Marco Longer Award for Changing Lives.
Hawksmoor staff also got an up-close look at the community and vital support provided by Cyrenians' services in a corporate volunteering shift.
As well as providing resources, skillsharing and offering their hard work through volunteering, Hawksmoor are also raising money for Cyrenians via sales of some special menu items. 50p from every Ambassador's Reception pudding sold will go to support Cyrenians' work in Edinburgh and beyond – check out their menu here for a great night out supporting a great cause.
Get involved
Explore corporate volunteering opportunities
Our corporate volunteering days are a great opportunity to teambuild while doing good in the community - find out more and get involved!
Find out more