New food waste funding will rescue 2 million meals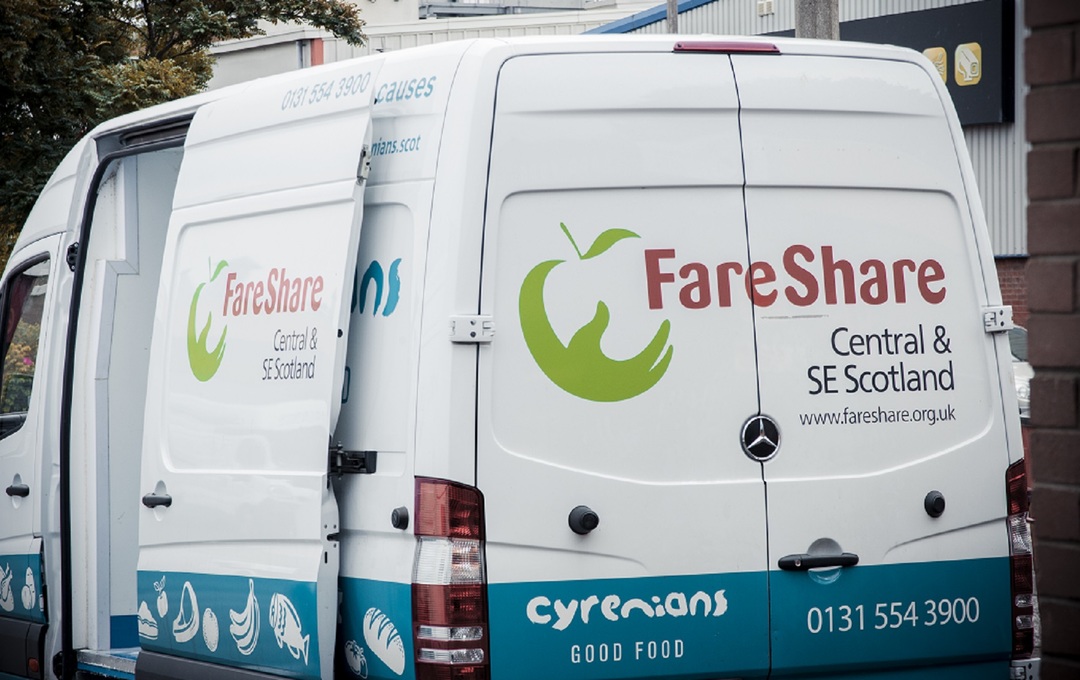 Fareshare Scotland, the country's largest redistributor of surplus food, has been awarded a £200,000 grant from the Scottish Government to step up its fight on food waste.
The funding will support the charity's unique 'Surplus with Purpose' scheme, which works with farmers, growers and manufacturers to cover the additional costs involved with getting their unsold good-to-eat food onto people's plates.
Across the UK, over a quarter of all the food grown is never eaten. This wasted harvest accounts for between 6% and 7% of total UK greenhouse gas emissions.
Fareshare uses the food it rescues to feed people all over Scotland, through its network of more than 700 charities, which meet local needs in their communities. This new grant from the Scottish Government will enable 890 tonnes of food to be eaten, equivalent to 2 million meals.
Jon Molyneux, Scottish Affairs Lead for Fareshare, said:
"While some surplus food is unavoidable, it is often cheaper for farmers and producers to send that for waste treatment, feed it to animals, or plough it back into fields, when it could be used to make healthy meals.
"Making sure that good food gets eaten is by far the best thing for the environment. Thanks to this funding we can help Scottish producers step up the fight against food waste ahead of COP26 in Glasgow, as well as helping to provide more than 2 million meals in communities across Scotland."
Cabinet Secretary for Net Zero, Energy and Transport Michael Matheson said:
"This is a really positive project that will help good causes access good food."
"Community food organisations are doing so much to bring people and communities together, tackling isolation and supporting wellbeing – this investment will help to further these efforts. What's more, by keeping food out of landfill, it will reduce the harmful emissions that contribute to climate change."
FareShare's committment to preventing waste of surplus food is vital to community food efforts, and last year allowed Cyrenians to distribute over 4.2 million meals' worth of food (1,800 tonnes) via our Leith depot that would otherwise have gone to waste.
We welcome the funding boost to FareShare's vital work, which is more important than ever in a time when food insecurity continues to rise year on year across the UK.
Our FareShare work
The FareShare Depot
Our Fareshare Depot in Leith is a thriving surplus food hub connecting local community to good quality food that otherwise would have been sent to landfill.
Find out more and get involved