New private rented sector pilot provides a route out of homelessness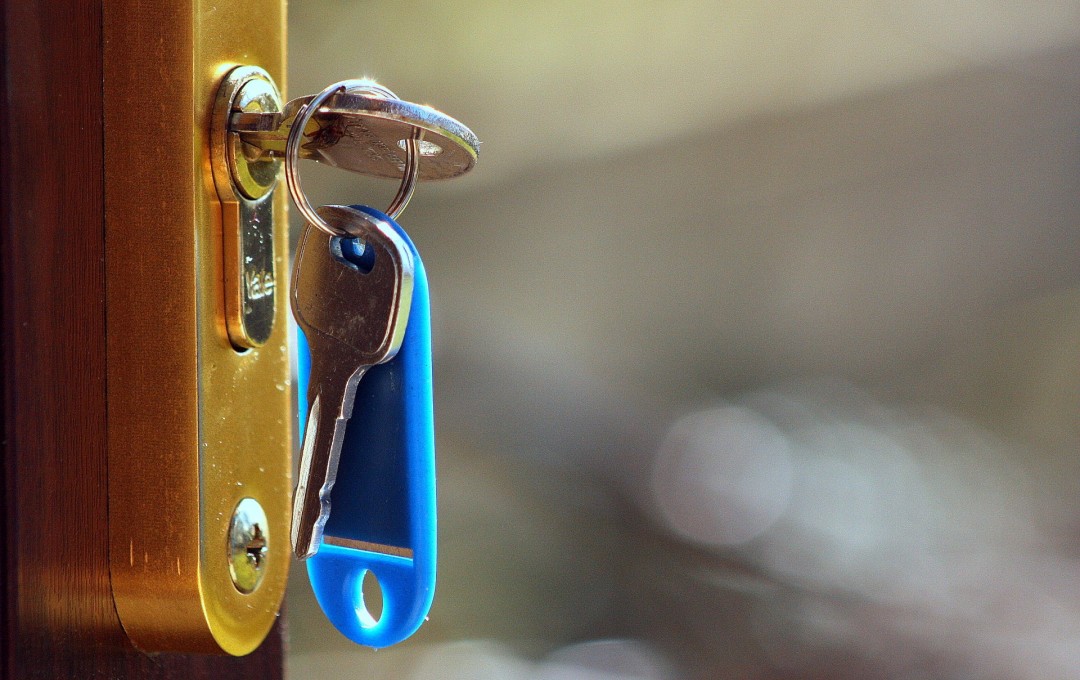 In July 2020, Cyrenians, Crisis and Streetwork began a 'Private Rented Sector pilot', funded by the Scottish Government. The pilot is designed to support people in temporary accommodation into private rental accommodation through financial support, partnerships with private renters, and ongoing support for tenants. This was borne out of a need to rapidly find housing for the growing numbers of people in temporary accommodation in Edinburgh, a crisis heightened by the effects of the Covid-19 pandemic.
The time seemed right for this kind of pilot with increased availability of properties for private let, in no small part attributed to the embargo on short-term and 'AirBnB' style lets. On top of this, April 2020 saw the unfreezing of local housing allowance rates, meaning that many more private rental properties became affordable for those on low incomes and in receipt of benefits.
Initially the pilot was aimed at those accommodated temporarily in hotels, but as follow-on accommodation was found and hotel usage declined, this was opened up to other forms of homeless accommodation including B&Bs and sofa surfing.
Since February 2021 the pilot has become a partnership between Cyrenians and Crisis alone. We have received 119 referrals from a number of third sector and local authority agencies, and we have successfully facilitated moves for 24 households into private tenancies.
Applications are assessed on a case-by-case basis, and we look at accommodation that's affordable for the specific tenant, as well as making sure we take any additional support needs into account. We have dedicated support staff and benefits expertise on the team and work with tenants on an ongoing basis to ensure they are able to maintain their tenancies.
The project works to build good relationships with landlords and letting agents in order to connect them with tenants, and so far has worked with 18 landlords across 5 letting agencies, as well as developing relationships with 30 further landlords across the city. The scheme provides the first month's rent in advance and negotiates the deposit in the form of a bond, which tenants agree to save up and repay over a period of 2 years. This deposit is then theirs to keep, should they wish to move on to another private tenancy.
The private rented sector is a good option for many, and it does have some benefits over social housing. The speed at which someone can access housing is much quicker – we have had turnarounds from initial assessment to the agreement of a move-in date within a couple of weeks. However, some wait much longer for a suitable tenancy. This is often down to preference, as applicants can go on multiple viewings without having any obligation to accept a tenancy until they find a home that is the right fit for them. Timescales are also often dependent on the market, however - properties may not always become available in desired areas straightaway, and often we need to move quickly to secure a tenancy.
The private rented sector is not for everyone, however. For example, those who have been waiting on social housing for a significant amount of time might prefer to wait rather than go into a private rental property, as their Silver Priority homelessness status will be lost, and private rental tenure is arguably not as secure as that of social housing.
PRS Service Manager Viki Fox said:
"At different times of my life when I have experienced homelessness, the PRS would have been ideal if it had been a legitimate option at the time. I think it's only right that those on lower incomes or in receipt of benefits have the same choice of housing tenure as those in better-paid employment."