Golden Years at the Ripple is here!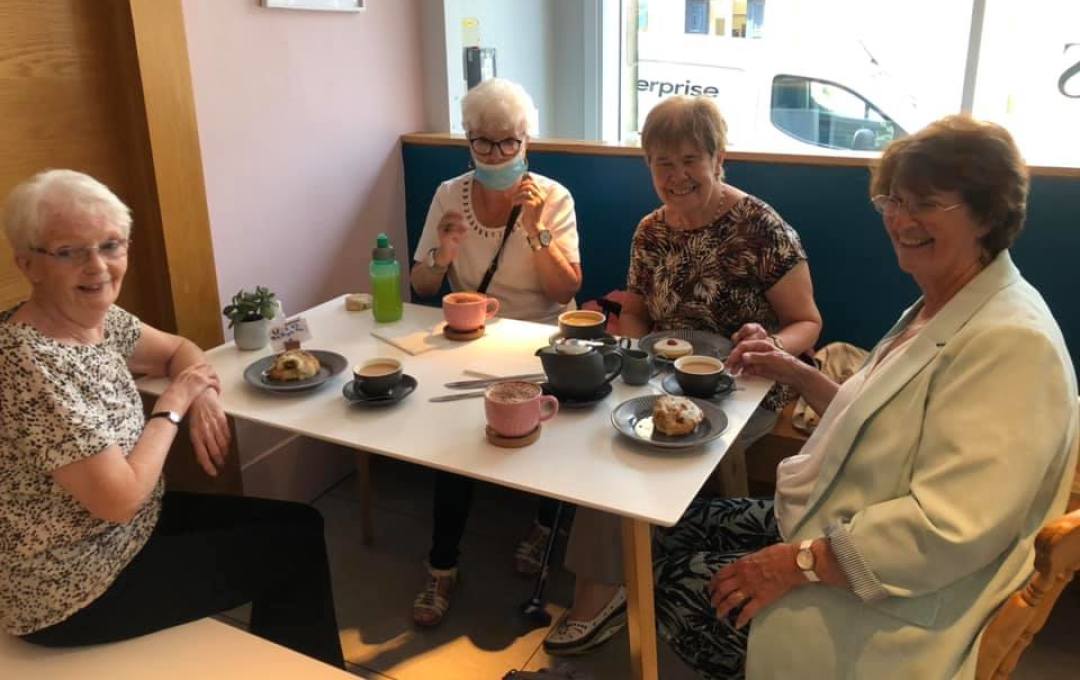 Research shows that social isolation can be as harmful as smoking 15 cigarettes a day, and can have a significant impact on your mental health.
In order to help tackle isolation and loneliness among over 60s living in the Lochend, Restalrig and Craigentinny area, Cyrenians' Golden Years team has partnered up with The Ripple Project to launch a brand new befriending service.
People from the local community are very excited for this new project, and feel there is a massive need for befrienders, more so now than ever in the wake of the pandemic. Many have spoken of how neighbours' wellbeing has drastically declined over the past 18 months whilst they were not allowed to see others in person. I recently came across a man who goes to the bus stop daily pretending he is waiting on the bus, just so that he can have a conversation with a real person. This really hit me hard, and made me more determined than ever to get a strong support network of befrienders in place.
Our holistic service aims to help people stay independent, safe and warm at home for as long as they wish to do so. The service is free and is delivered by a Community Key Worker, along with our wonderful team of dedicated, trained volunteers who offer encouragement, companionship and support to help our older people engage in and enjoy social, leisure and community activities.
The one-to-one service accepts self-referrals and referrals from healthcare professionals. We match each referral to a volunteer who then supports the individual to re-connect with their community. This can include home visits, telephone conversations, outings to local cafés and walks, or supporting an individual in engaging with a local community group.
It aims to help people achieve personal goals such as increasing independence and confidence, reducing isolation, and developing social networks. The support provided is flexible and tailored to each participant's wants and needs, and as well as providing emotional support and social contact, befrienders are often able to offer many other forms of support from helping clients connect with services to offering practical day-to-day help.
The people we support are usually referred to us from health, social care and third sector professionals, and includes people dealing with issues like:
Bereavement
Poor mobility
Returning home from a recent stay in hospital
Living distant from family and friends
Caring responsibilities
Depression and/or anxiety
A recent/early dementia diagnosis
Golden Years and the Ripple started working with clients on this new befriending project from mid July, and recently had its first group outing with a trip to the Archie Brennan exhibition at the Dovecot Studios. Being supported in getting out and about makes a huge difference – for one participant, this was the first time she had been out of her local area in almost two years! Everyone had a fantastic day of tea, art and friendship!
We are currently looking to recruit volunteer befrienders. If you know someone who may be interested in this opportunity, or if you're interested yourself, please get in touch with Amanda at The Ripple by phoning 0131 554 0422 or emailing amanda.law@theripple.org.uk