Crighton Place Community is a supportive and caring residential accommodation located in the vibrant area of Leith in Edinburgh. The community offers a safe and nurturing environment for individuals who are being discharged from the Royal Edinburgh Hospital. Our four-bedroom flat provides a warm and welcoming atmosphere that encourages residents to feel at home.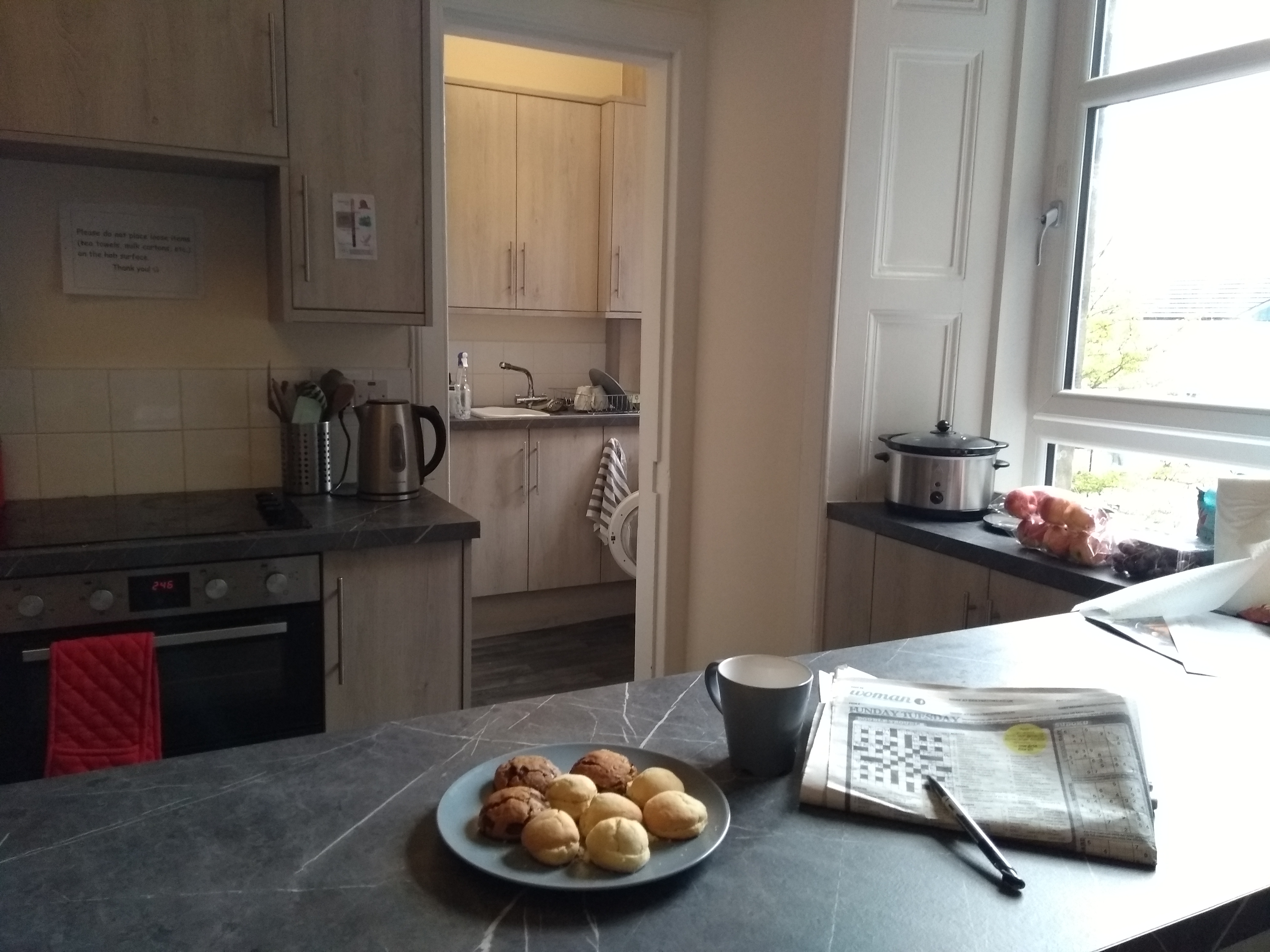 Our dedicated staff team is available up to 9.30pm everyday . We also offer remote video support support 24 hours a day to ensure that our community members always have someone to turn to for help. At Crighton Place Community, we are committed to helping our residents build confidence and maintain and develop their mental health and independence as they transition to more independent lives in the wider community.
We work closely with volunteers to create a welcoming and supportive community enviroment that promotes the health and wellbeing of our community members. Our volunteers work alongside our staff team to provide support, encourage participation in activities, and help build skills that will enhance their residents' lives.
Referrals to Crighton Place come through the Royal Edinburgh infirmary.
For more information regarding the referral process please contact the Crighton Place office number at +44 131 553 3656
Find out about our other residential communities