Let's talk about wellbeing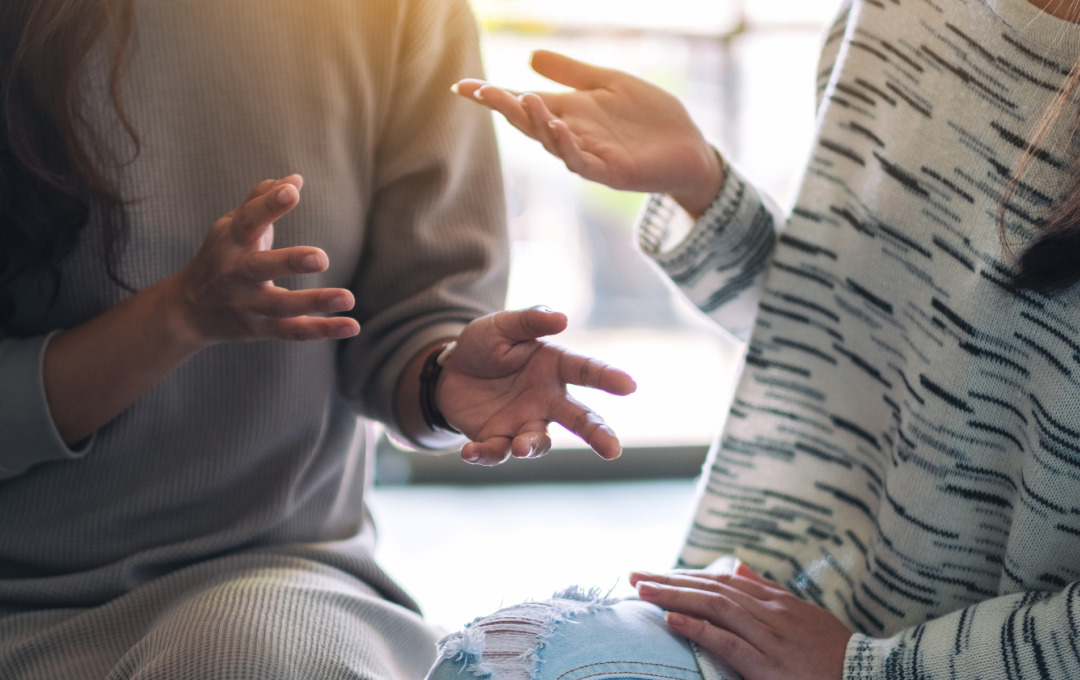 Director of Services Michelle Lloyd chats to staff across Cyrenians' wide range of services about how they manage their mental health and wellbeing.
Taking care of our mental health helps build a solid foundation to tackle daily challenges and move forward to a more positive future. At Cyrenians, we work to support the mental health and wellbeing of everyone involved in our services - both those using our services and also making sure that staff are also looking after ourselves. As an employer, workforce wellbeing is really important to Cyrenians – that's why we prioritise wellbeing support and offer Reflective Practice sessions to discuss the challenges we face.
The more conversations we have, the better life can be for everyone. Talking about mental health isn't always easy, and can sometimes feel a bit awkward, but let's not forget a conversation has the power to change lives.
I started that conversation with some of my colleagues, asking them to share how they look after their own mental health and wellbeing. I was astonished by both the number and diversity of responses from across Cyrenians and how willing people were to take the time to talk. Thank you to everyone who got in touch.
Lauren, Mediation & Support
When I am feeling a bit in my own head I love to go for a walk around the Shore in Leith. A walk always helps to put things into perspective for me when things get overwhelming. Likewise reading helps to quell my anxiety as it helps to focus on something entirely different that needs my full attention.
Mo, Corporate Services
For me it's always been a combination of sport, nature, and family & friends. Sometimes I need to feel the adrenaline kick in so I play football or squash. Other times I need to be alone with my thoughts (or lack of them) and that's when I go running. I don't think about anything, just my legs having an internal conversation with my lungs and heart and my head gets to be a listener. I like to run in nature, too. Nature makes me feel small - it grounds me and puts everything in perspective.
Human connection is so important - spending time with family and friends involves a lot of conversation, hugs, and laughter. A recent addition to my life are my cats and chickens. When I spend time with them it feels like all of my worries are put to one side. Cats are magical, especially cuddly ones!
Laura, Veterans' Walled Garden
For myself, I just need to have something to look forward to in the near future - can be small things like meeting up with friends or something big like a holiday.
Shuxin, Finance
I started a painting hobby a couple of years ago. I gain inner peace through immersing myself completely in painting. A perfect rest for the soul and mind.
Viki, LEAP
Having experienced periods of really poor mental health myself, along with long-term addiction issues, I understand the importance of keeping an eye on how I am feeling. I make sure I spend time with people I love every day and have downtime when I do nothing but relax in front of the TV.  Getting fresh air daily is really important to me, even if it is just by gong on a short walk. I get very grumpy if I don't do this!
Gill, Finance
When I know I need time out to rest my mind, I go by myself to the Botanic Gardens. I walk through the quieter paths, consciously appreciating the beauty of the trees, plants, birds, squirrels, and whatever else I find as I wander. Then I buy tea and flapjack at the café and sit on a bench in the gardens to enjoy them. This is a ritual that signals to my mind that it is supposed to be relaxing, and works really well for me.
Gwen, Housing First
Looking after my mental health is probably one of the most important things I do. Not just for myself but the people I support. How can I support anyone if I don't take care of myself? 
To achieve the right balance, I do something that I enjoy. Listen to music, read a book or go for a walk. Sometimes I might spend time with family or friends. I have a number of different activities I can use depending on the day. Be kind to yourself and keep in mind there is always support available, all you need to do is ask.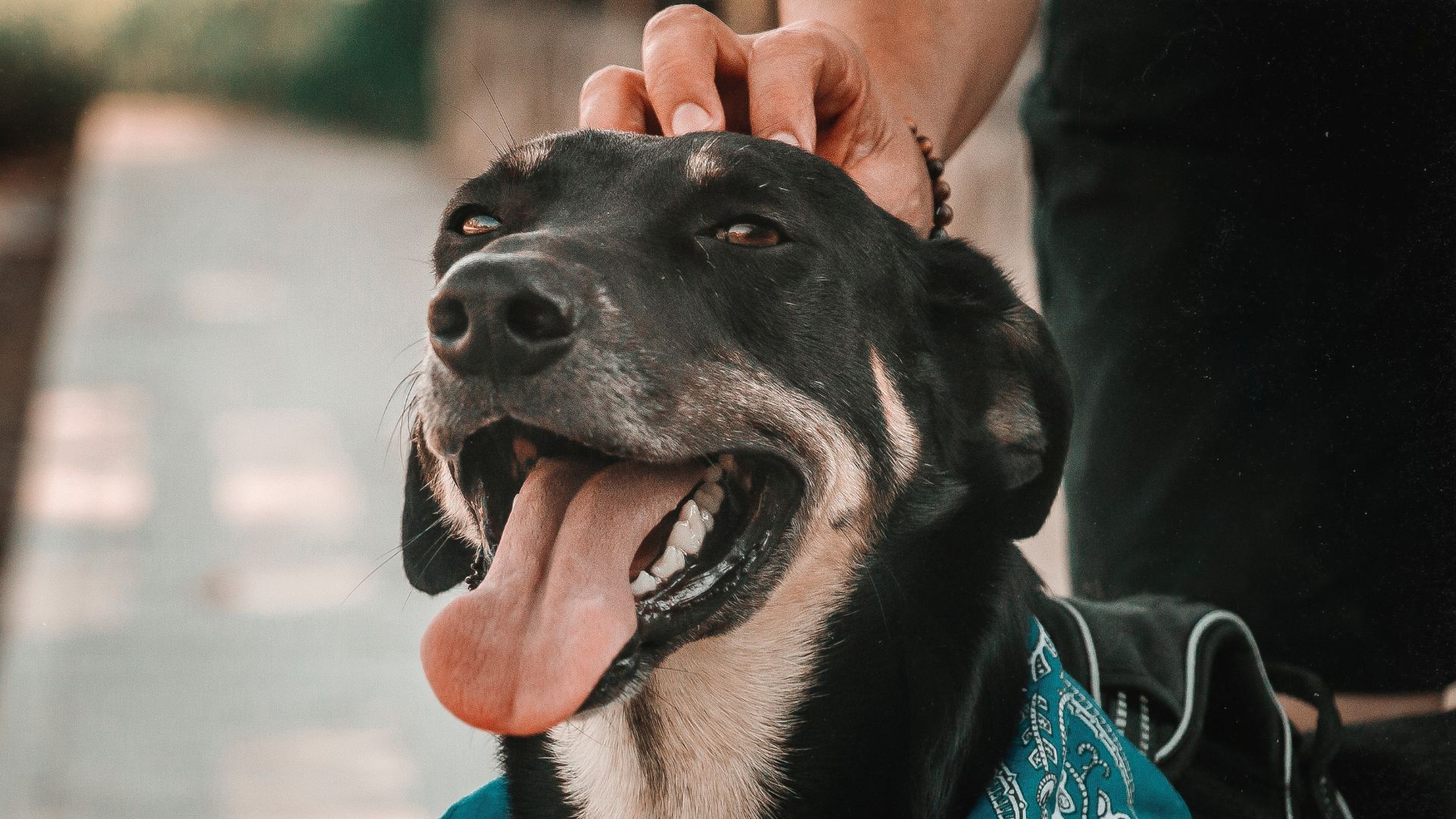 Nick and Mark, Homelessness Navigators
The two things we agree on are checking in weekly with our line manager and being able to access reflective practice once a month is really valuable. It's an untapped resource. Another thing for Mark is meeting and interacting with dogs when we're on the street. Just one reason we carry dog treats!
Gail, Keeping The Promise
I make a conscious effort to leave work behind when I finish for the day, and not think about work on my days off. That doesn't mean caring less about the people I work with, but for me to bring my best self to my work, I need to have time away focusing on other things.
I also spend time outdoors. I love being next to the sea, I find the constancy of the waves soothing and reassuring. Spending time outdoors helps me to get a sense of perspective, which can be really important to me.
Sylvia, OPAL
Making time for creativity is an important part of my mental well-being - anything from inventing a new recipe to making a piece of jewellery. Whether it's a quick half-hour or an all-day project it is totally absorbing and a chance to still my brain from its usual muddle of juggling responsibilities. Sometimes there is even a useful end result - here's a wrap bracelet I made representing a full-length piano keyboard.
Lynda, Learning & Work
I work hard at being aware of my mental health and something the pandemic actually enabled me to review my strategies, create new ones and be more open about talking about it. I have changed my language, which helps talking about low mood feel manageable and positive. To try and minimise periods of low mood, I make space to exercise, even if only a walk around the block.
At work I try to keep 15 min between meetings and never to eat lunch at my desk. When I feel my mood lowering, I treat myself to downtime - take a longer lunch break and make up for it later. I also pick a week or month and delete all the emails I'm done with...it creates a sense of achievement for me.
Richard, Live Life
I like to go for a swim in the morning and then walk the dog. I find it's a good way to start the day. I also like just putting on a computer game and totally switching off and clearing my mind.
Martin, Arts and Greenspace
When emotion needs release I go for a bike ride. Lockdown helped me to discover the amazing cycle routes, and I have found a lovely loop near me cycling along the water. The physical effort, and the ache of thighs and lungs is a brilliant reset. 
When I have things to process, I potter in the garden (or one of the gardens I volunteer at), not necessarily achieving anything noticeable, but just being outside, seeing how the garden grows, noticing the new shoots, doing the odd bit of weeding, or planting. I can lose my sense of time outside, and always come back in calmer and with a quieter brain.
From other colleagues
It's important to take time to yourself and do things you enjoy without the pressure of needing it to come to something. I love taking the time to draw or paint and not need the final product to be amazing - the process of creating is very meditative to me.
Gaining a sense of control over any aspect of my life, no matter how small, can be so beneficial. At times where I felt I had given up on my social life and interests, I made a list of all the music I got into in a randomly picked year - acknowledging my enquiry into it meant acknowledging my own self-worth. There've been times I felt financially disempowered in everyday life - I made a point of buying my favourite deodorant again when I could as a way of validating my self-worth by having something, no matter how little, I actually wanted. Nowadays this includes daily walking, model making, baking and lately getting to know the birds who are honouring me by visiting my garden!
Allowing myself the time to process how I'm feeling if I'm finding things a bit tough. And laughter! Laughter with my oldest friends over the silliest of nonsense – that always helps.
As for me, well, I like a bit of gardening, being in the fresh air. Often, I don't really know what I am doing and sometimes the plants don't grow but it feels good anyway. I also enjoy yoga, especially savasana (the relaxation bit at the end of a session). I used to hate it, find it hard to be still, and would be the first out the door, but now you almost need to wake me up!
Thank you for taking the time to talk. What works for you?