A Space to Reflect and Remember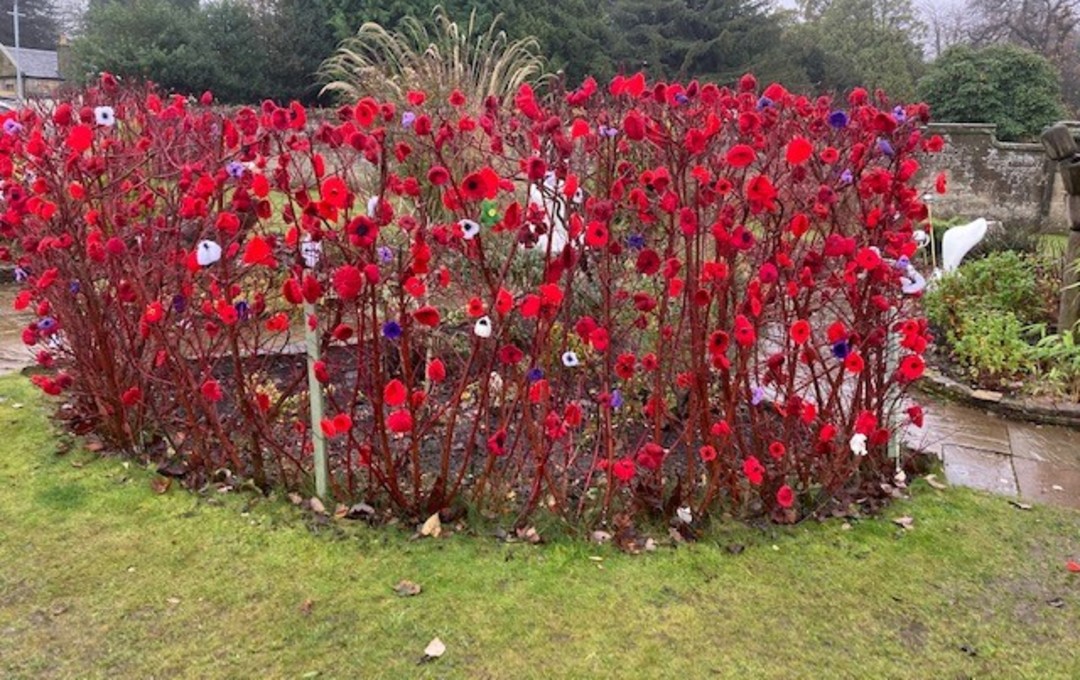 Marking Remembrance Day 2022, Richard Henderson, Manager of our projects with Veterans, and Michelle Lloyd, Director of Services, reflect on our work developing the Linburn walled garden into a supportive, welcoming space for healing and remembrance.
On the 11th hour of the 11th day of the 11th month, many of us will observe a minute's silence as an act of respect and remembrance for those in the armed forces who paid the ultimate price to protect our nation, and as act of hope for peace in the future.
At this time of year, many people choose to wear a poppy as a visual sign of respect. Traditionally we think of red poppies to remember those lost their lives, but people may also choose to wear poppies in black, commemorating the largely untold histories of Black, African and Caribbean communities to the war efforts; purple, remembering the animals that died as victims of war; and some choose a white poppy to highlight a focus on peace and ending war.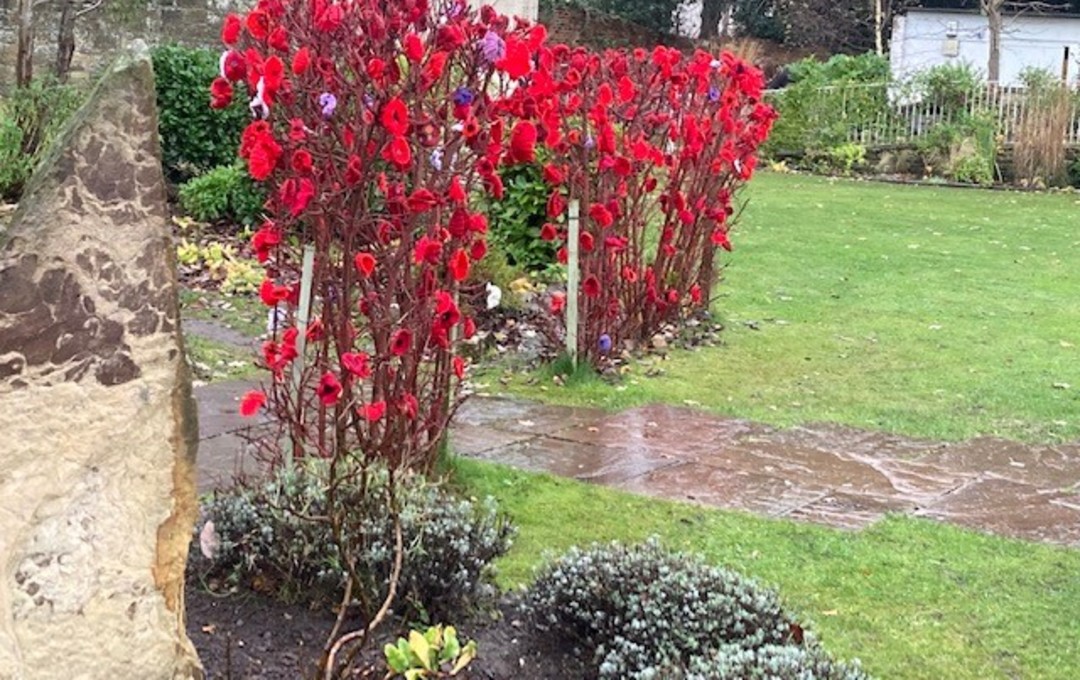 Every year our staff and volunteers are proud to create this beautiful display of crocheted and knitted poppies, expertly attached to the striking red branches of dogwood shrubs in the Walled Garden in Dollar Park, Falkirk. And thanks to the general public, many of whom have added their own coloured poppies since lockdown, the display has only grown year on year. Every November after Remembrance Day, these gorgeous hand-made poppies are hand washed, dried and safely stored for an appearance next year.
Respect is one Cyrenians' core values and, on a daily basis, we deliver over 50 values-led and relationship-based services across Scotland. We are also a learning organisation; learning from those who use our services, from our own staff and volunteers, from our partners - and, most importantly in this context, we also learn from history, what has gone before us.
Remembrance Day on the 11th November is a day for all of us to reflect, not just on the sacrifices made during World War One, but on conflicts through the generations across the world, including those that are happening right now in Syria, Ukraine, Yemen, and sadly many more.
In tackling the causes and consequences of homelessness, Cyrenians has been working with veterans for many years and most recently, in response to an identified need, we have developed a dedicated project to support not only veterans but also their wider family members. We know that conflict and stress can be hugely damaging and upsetting for individuals, their partners, and their children, often resulting in issues like relationship breakdown and social isolation, which are some of the highest contributors to homelessness.
Using the learning from the Live Life project, we are delighted to now be working with a wider number of partners in the Scottish Veterans Wellbeing Alliance (SVWA) led by Thrive Edinburgh. Thanks to funding from the Armed Forces Covenant Fund Trust, Cyrenians is working in partnership with Sight Scotland Veterans and SVWA partners to re-develop and transform the Linburn Walled Garden, near Kirknewton in West Lothian and just over the way from our Farm.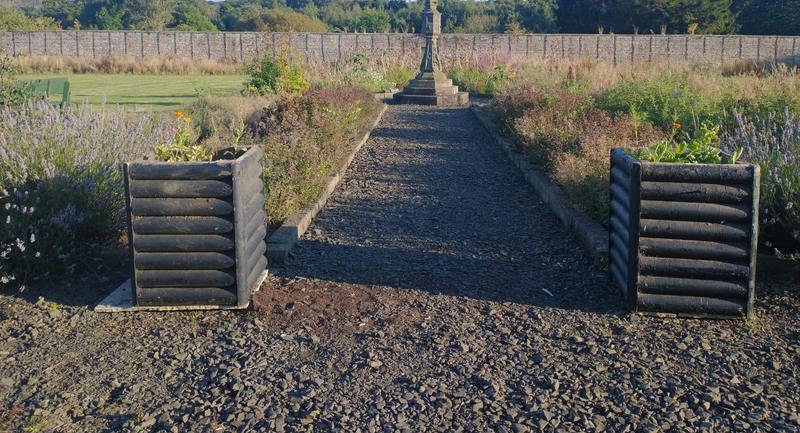 This historic garden is an ideal place to develop a safe and welcoming space for growing crops and for growing people, including a range of wellbeing activities for veterans, their families and wider community. Together we're working to create a place that offers a blended balance of practical horticultural skills, such as sowing, growing, harvesting and cooking, as well as a space where veterans and their families can come together to build, and re-build, relationships, enjoy stress-free time in the outdoors, and to be able to access support with managing common mental health difficulties such as anxiety, depression and social isolation, as well as being signposted to other Alliance partners.
Everyone is affected by conflict, either directly or indirectly, so over the next few years, as the Linburn garden and the community grows, this will become an enjoyable space, a hive of activities for the veteran community and, of course, a special dedicated place to remember and reflect on a day like today.
Find out more
Our Live Life veterans partnership
Our Live Life Project aims to 'fill the gaps' providing a unique partnership offering of support to veterans and their families.
Find out more