Living in interesting times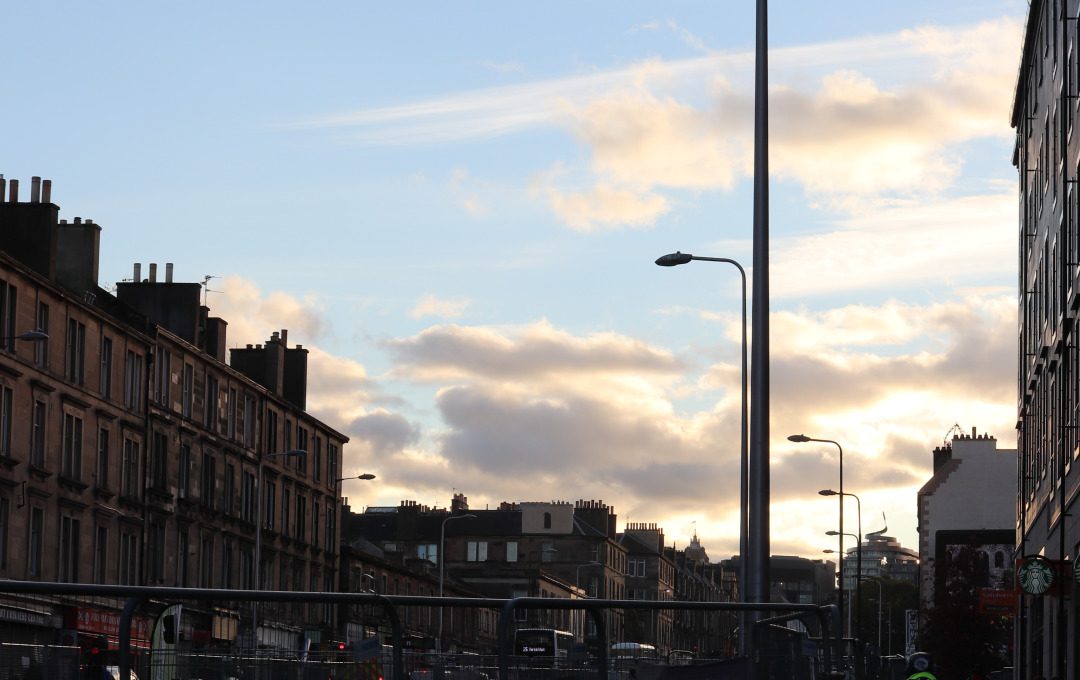 As we enter a new year, Cyrenians Chief Executive Ewan Aitken reflects on the trials of the last couple of years of upheaval - and the positive changes we've built as a community in 2021.
The often quoted Chinese blessing/curse "may you live in interesting times" is apparently apocryphal. Used by early twentieth century politicians and most famously by Robert Kennedy in his anti-apartheid "Ripple Of Hope" speech in 1966, the nearest Chinese equivalent would appear to be "Better to be a dog in times of tranquillity than a human in times of chaos". Whatever its origin, the last two years would suggest the old saying is on to something!
It has been tough indeed and these 'interesting times' seem to be pointing us towards a more divided society where trust is reduced and truth is malleable.But although I certainly wouldn't argue with that fear, and I worry in particular about the long-term impact of the loss of trust in our political processes, I also want to shine a light on the good things which have emerged from the last year's upheavals.
For example; I hear more talk more often across all sectors about the need for all organisations, not just the charitable sector, to be more purpose driven. I chaired an event recently for the Everybody's Edinburgh group, which I am part of on behalf of Cyrenians. It's a group of around 25 people from every sector seeking to make the city more inclusive so everyone can flourish. The event was to announce the February launch of a "Business for Good" programme, helping businesses move to a more purposeful and values led approach. The response was very positive and businesses are already looking to sign up. I think it's a good example of how there is a greater sense of "it's everyone's job to look out for our neighbour and the stranger" than ever before. That sense is something we must not lose.
The pandemic has brought with it a greater awareness and willingness to talk about mental health struggles as a reality faced by a significant number of the population, and a gift we must take care not to lose is the knowledge of how the simplest activities can make a huge difference. It's something we talk a lot about in Cyrenians, and it's amazing to see the conversation in many more places, with much less stigma weighing it down.
There is a growing willingness by many to collaborate more and with greater transparency, perhaps best exemplified by the work of the Edinburgh Wellbeing PACT – a promise to the citizens of Edinburgh delivered by a partnership between over 100 organisations and the Edinburgh Health and Social Care Partnership. Cyrenians are very much part of this movement too, with our Homeless Navigators, Community Gardens and several other parts of our work involved. The ambition is for everyone to have "more better days" – simple but very powerful.
Amongst all this chaos and upheaval, Cyrenians have managed to keep every one of its 57 projects open for those we support. Last year, in the height of the pandemic, we reached out to support over 13,300 people in their time of need. It has been a huge challenge, but one my colleagues have been very committed to doing, even, at times, at great personal cost to themselves. They understand the power of compassion and why living the "Golden rule" – doing to others as you would want them to do to you – is the best way we can get through a time of chaos together. It's the way of being and living by which we can keep our collective humanity and wholeness in a time of chaos and beyond.
I hope the coming New Year is all you hope it will be, interesting or otherwise!