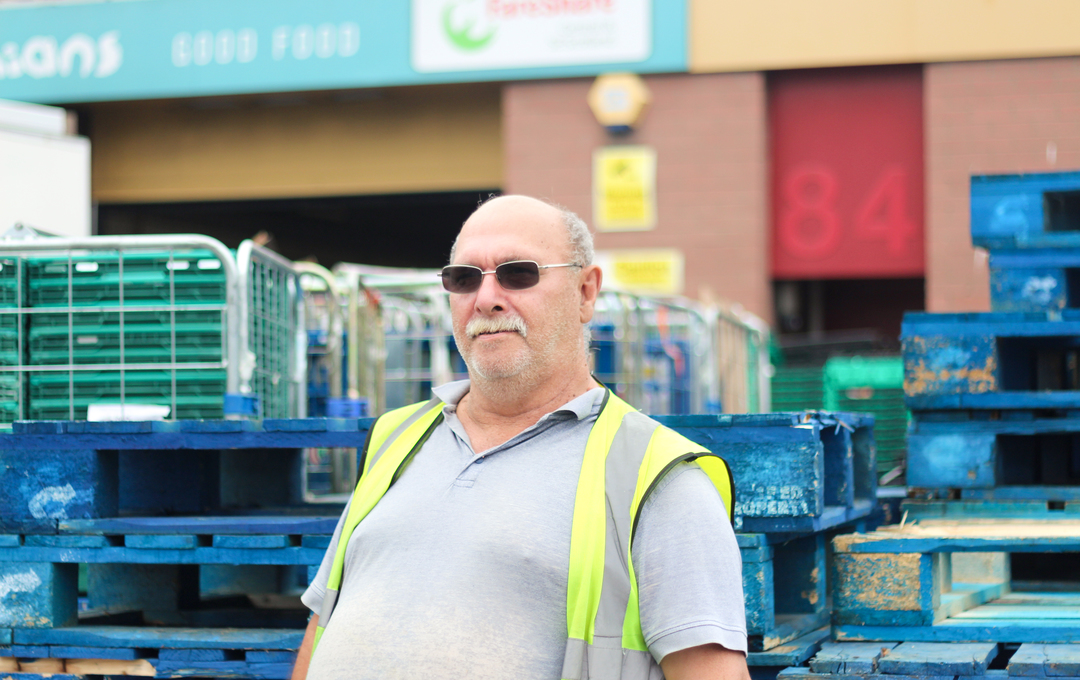 At our FareShare depot, we deliver good quality surplus food to charities and community groups across Central and South East Scotland.
During the pandemic, our depot team redistributed over 1,800 tonnes of food - over 4,000,000 meals. Jocky, who has volunteered at our depot for over a decade, plays a huge role delivering food:
"We're having a huge impact, which is great! I get to follow the food from when it comes in at the depot - all sorts of stuff from shops and suppliers - to where it ends up in communities. The key thing for me is knowing that this is saving all these amazing organisations and groups money - money they can then spend on other costs, like frontline work and the like."
"...after a challenging period in my life, I decided I wanted to put something back into the community"
Volunteering is at the heart of what we do. We pride ourselves on providing a supportive, nurturing environment where volunteers not only help us support those we work with, but can also grow and realise their own potential:
"I was homeless about 25-30 years ago and got all the help I needed to get to where I wanted to be. I never forgot, and after a challenging period in my life, I decided I wanted to put something back into the community.
"As well as giving something back, I've gained so much from being here. It's kind of like therapy. The best, most helpful part of being here, is just simply talking. Sometimes there'll be something bothering you, but there'll always be someone else, whether it's staff or just others you've gotten to know, you are willing to talk. It's amazing, the amount of weight that comes off your shoulders. It's like a family here."
Over the past year, having a supportive team of dedicated staff volunteers, with generous support from individuals and communities far and wide, has meant that we have been able to deliver much more food to where it's needed most.
"I enjoy meeting lots of folk, and just finding out what I can do and what they need. The past year, we've delivered more food than ever. There's a lot of communities out there that are under a lot of pressure, and we need to do all we can to make it easier for folk. I feel like the work we do has a real impact, and am proud to do it"