Zoo partners with Cyrenians to support young people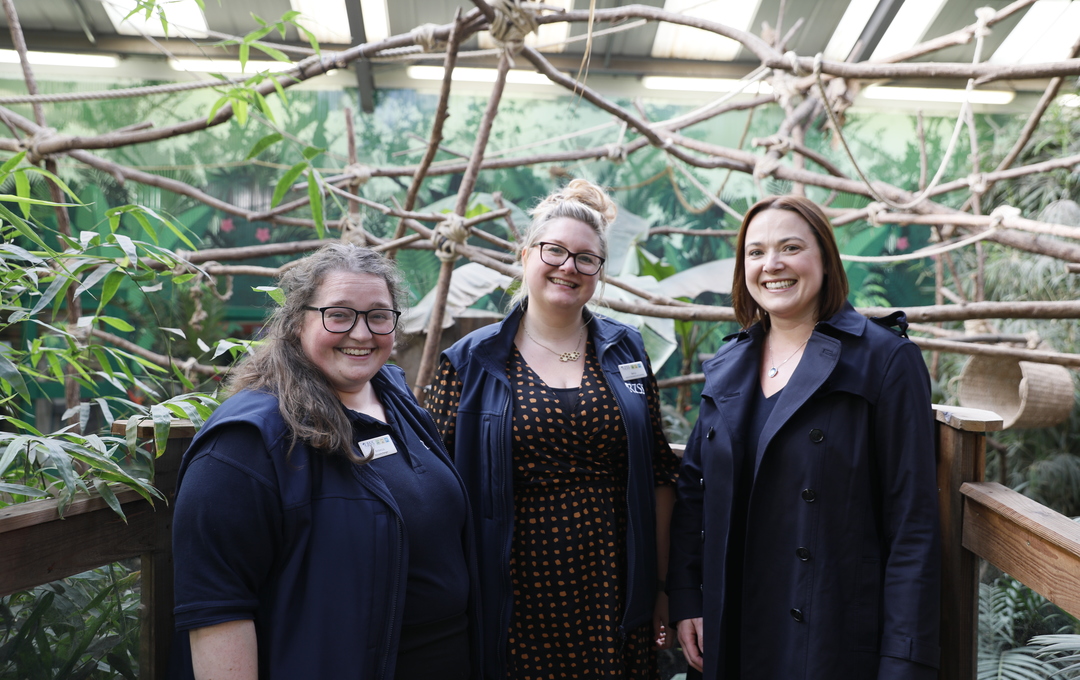 The Royal Zoological Society of Scotland (RZSS) and Cyrenians are delighted to announce a formal partnership agreement today that celebrates a shared commitment to improving outcomes for young people.
The partnership between the two organisations includes the continuation of a now developed programme, Into the Zoo. Launched in January 2023, this programme is a collaboration between the Royal Zoological Society of Scotland's Discovery and Learning team at Edinburgh Zoo and the Cyrenians service, Key to Work, designed to give young people who have decided to leave school valuable insight into areas of learning and professional development. The latest cohort of S5 students, who are leaving high school this academic year, have started at the zoo this month to embark on six weeks of study, learning more about careers in science, animal husbandry, conservation and zoo management.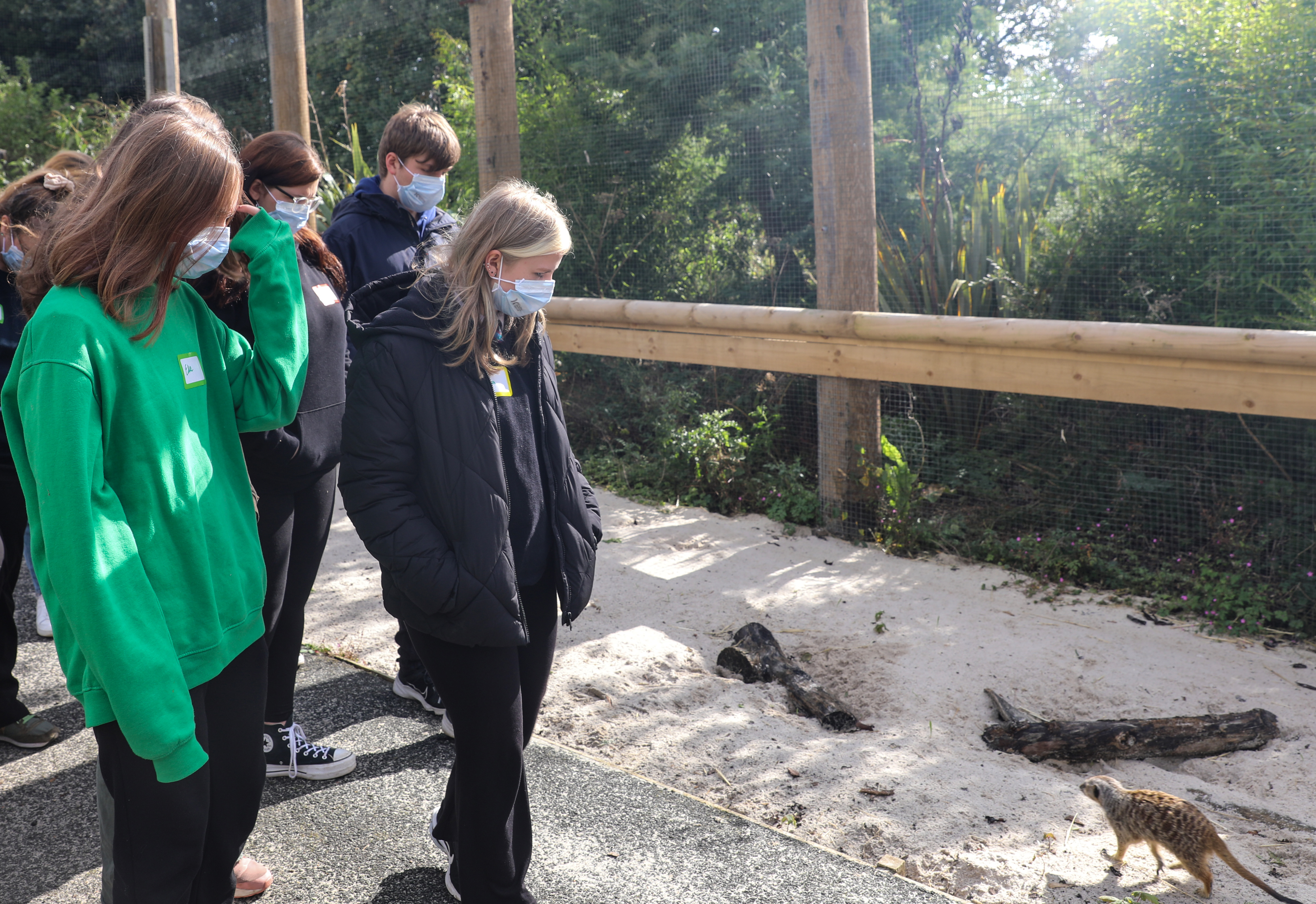 Jos, 16, who has been asked to do a work placement at Edinburgh Zoo following his completion of the Into the Zoo programme earlier this year, says:
"My time at the zoo really helped me with finding myself and what I want to do in the future. It has helped me with my confidence, not only in a workplace but my self-confidence too. I'm so grateful I got the opportunity to do it."
The partnership also supports access for people from all walks of life and all ages, who have experienced or are at risk of homelessness, to access the zoo and its education programme.
It allows for both organisations to develop and fulfil their strategic aims. The Royal Zoological Society of Scotland has pledged to enable more than 100 communities to better protect nature by 2030. Edinburgh Zoo acts as a gateway to the natural world where communities can engage with wildlife to improve wellbeing, develop knowledge and skills and be inspired to protect, value and love the natural world around them.
For Cyrenians, the partnership supports individuals to build relationships and connections to sustain future development and enables stronger communities using the outdoors and nature as vehicles for nourishment, engagement and learning.
On the launch of the formal partnership, Head of Discovery and Learning at RZSS, Beccy Angus, says: "This is an incredible opportunity to enable more people to enhance life skills and wellbeing while experiencing connections with nature at Edinburgh Zoo. We have seen incredible growth in confidence from the young people who have been part of the programme already and there is so much to look forward to in the future as we launch this partnership."
"Nature isn't saved by one individual or organisation and working together with Cyrenians will help to inspire more people from all walks of life to protect, value and love wildlife."
Laura van der Hoeven, Senior Relationships Manager at Cyrenians, says: "We have already embarked on ways of working together that really allow us to live our shared values and our shared commitment to improving outcomes for people right across our communities. This partnership has so much potential for our organisations. We look forward to seeing how we can build on our successes so far and find ways of nurturing and developing our communities."
[Header image: (left to right) Rebecca Parr, Community and Discovery Officer (RZSS); Beccy Angus, Head of Discovery and Learning (RZSS) and Laura van der Hoeven, Senior Relationships Manager (Cyrenians)]
Find out more
Sign up for our newsletter
Find out all the latest on our projects, partnerships, and wider work in the community, and keep on top of the battle to end the homelessness crisis - sign up for our supporter newsletter.
Sign up here