'Guilt' stars head home to Leith to launch FareShare's summer appeal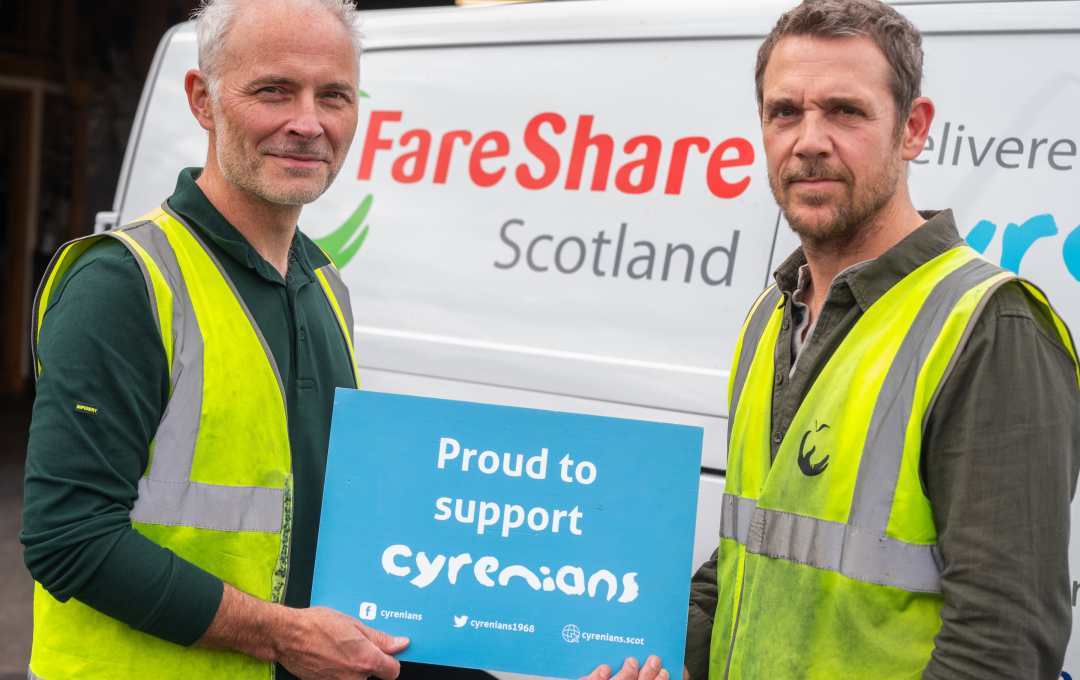 Hot off the set of the final series of BBC drama 'Guilt', co-stars and childhood friends Mark Bonnar and Jamie Sives returned to their hometown of Leith to support food charity FareShare's summer appeal.
FareShare, the UK's largest charity fighting hunger and food waste, works with the food industry to get good-to-eat surplus food that may otherwise go to waste, to over a million people across the UK via its network of 8,500 local charities.
Mark and Jamie visited FareShare's warehouse in Leith, which is run by Edinburgh-based homelessness charity Cyrenians, to help raise awareness of the urgent appeal for donations and volunteers, both of which are desperately needed to support families and children this summer.
FareShare's summer appeal launches as demand continues to rise during the holidays, when childcare costs and soaring food bills will have a devastating impact on people already struggling to make ends meet.
The stars spent time meeting volunteers and staff, and hearing first-hand from Cyrenians CEO Ewan Aitken about the impact of the cost of living crisis, which has caused demand for food to skyrocket. They worked with the team to put together orders, which will go out to organisations around South-East Scotland including food banks, community groups and charities.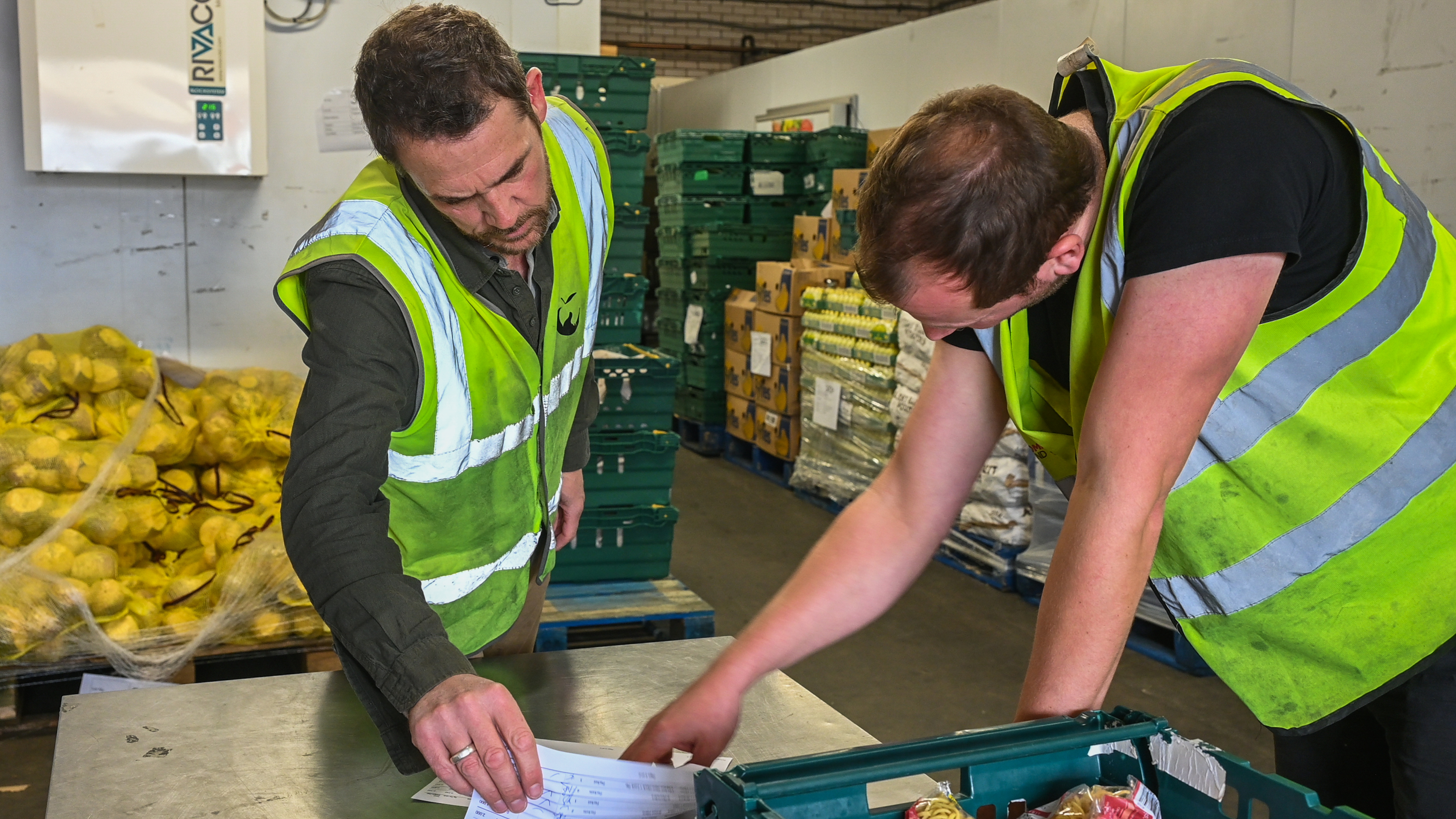 Mark Bonnar commented: "Everyone here will be working incredibly hard all summer to get food, which might otherwise go to waste, to children and families that rely on local charities for support.
"Summer should be carefree for kids, but the reality is that millions of people across the UK are worried about where their next meal is coming from."
"FareShare does an amazing job supporting so many charities but we've seen for ourselves that they really need more donations and volunteers to keep up with demand this summer – here in Leith and around the UK."
Jamie Sives added:
"We were in awe of the commitment and dedication from the team at FareShare, but they need support now more than ever."
"Almost nine in ten of the charities they support have reported an increase in demand, and this problem isn't going away. We really want to encourage people to donate online or sign up to volunteer this summer and help get good-to-eat food to people most impacted by the cost of living crisis."
Alyson Walsh, Commercial Director at FareShare said: "We're thrilled that Jamie and Mark were able to visit one of our network partners, to help support our campaign this summer to get more donations and volunteers. Right now we're experiencing skyrocketing demand due to the cost of living crisis. While our food partners are doing everything they can to get as much food out to our network as possible, we still can't meet demand."
"We hope as many people support our appeal this summer to get good food to people, not to waste."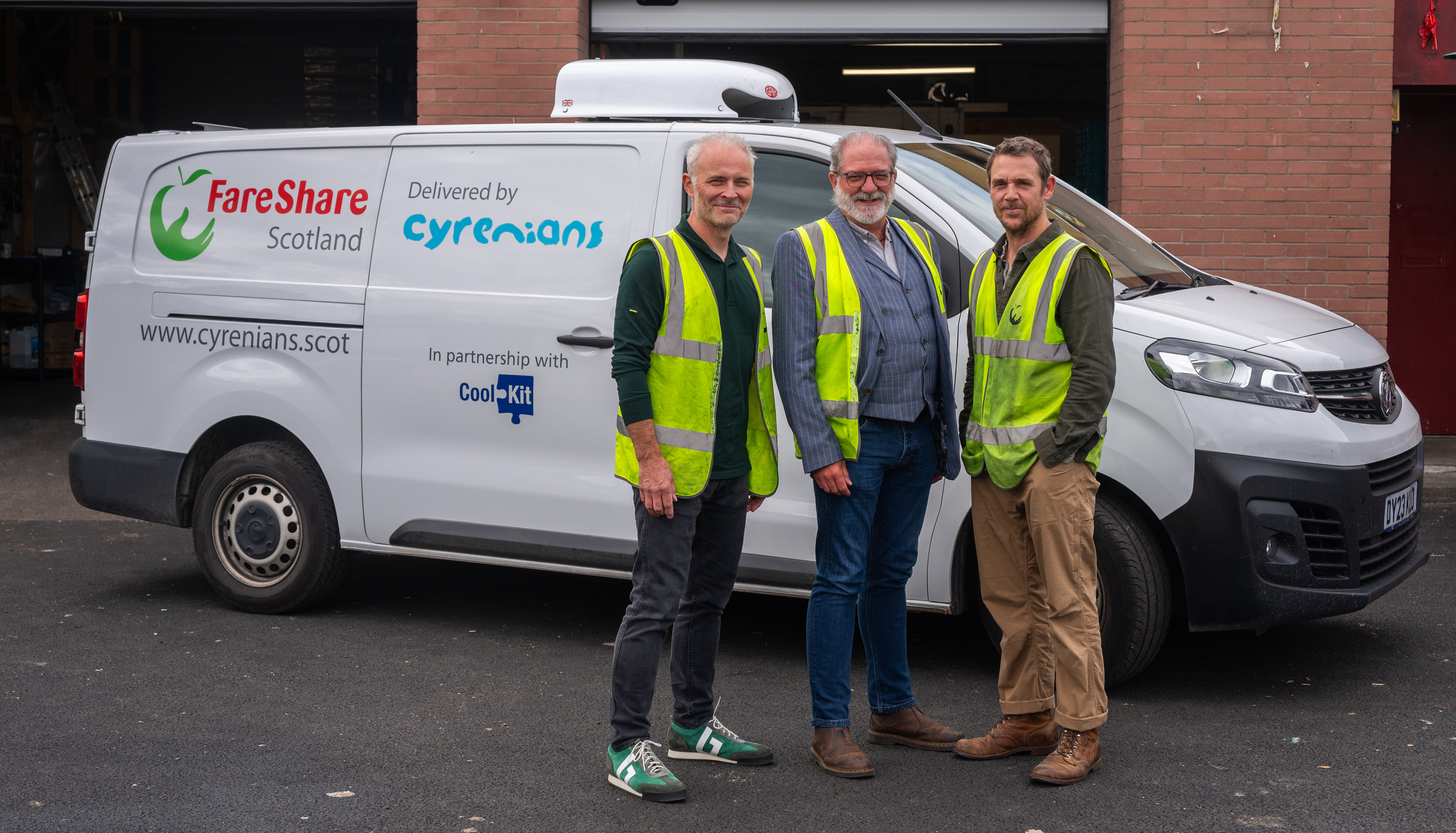 [Image above: Mark Bonnar, Ewan Aitken (CEO of Cyrenians) and Jamie Sives. Photos by Phil Wilkinson]
Lynne Collie, Service Manager of the Cyrenians Good Food Programme added: "We are delighted to welcome Mark and Jamie to our Cyrenians FareShare Depot. Demand on our service is at an all-time high, due to the cost of living crisis, and we are working very hard to ensure that good food gets to the people that need it most through the network of over 150 charities and community organisations that we work with."
Money raised this summer for FareShare will help to cover the costs of packaging, storing, and delivering surplus food to charities help tackle the root causes of poverty. They also provide vital wraparound services including afterschool and breakfast clubs, domestic violence centres, and elderly people's lunch clubs.