All In For Change is recruiting!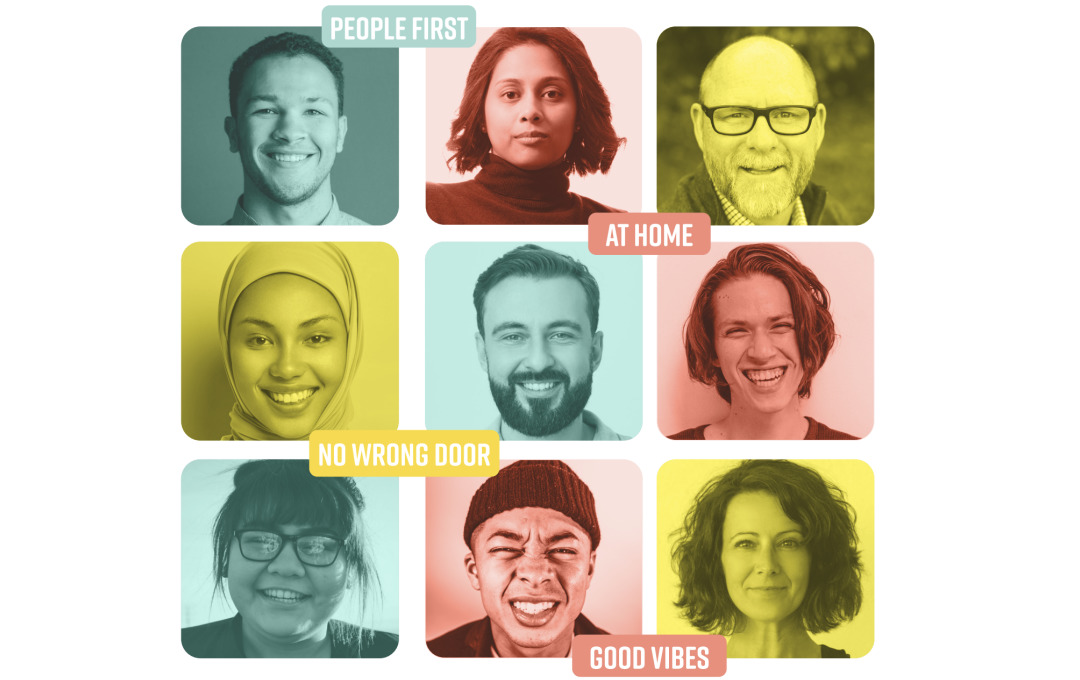 All In for Change, a collaborative project bringing the voices of lived experience and frontline work to bear in Scottish policy decisions around homelessness, is recruiting for new members of their Change Team.
All In For Change, which started in 2019 and is convened and supported by Cyrenians in partnership with Homeless Network Scotland, is driven by four key principles:
People First – services should take a person-centred approach to increase people's wellbeing and ensure people have more choice and control.
At Home - everyone has a right to their own stable, suitable home.
No Wrong Door – support must be coordinated between services, there must be clearer pathways for people most at risk, and nobody should be turned away.
Good Vibes – services should create positive environments and help others to understand and be compassionate towards people having a hard time.
This change is led by a team of paid volunteers from across Scotland committed to ending homelessness.
The Change Team is made up of both frontline workers and people with personal lived experience of homelessness, who meet monthly and also take actions through their own networks. They are represented on the Scottish Government's Homelessness Prevention and Strategy Group, which is chaired by the Housing Minister, and feed into policy development. Each member brings their unique knowledge and life experience to the team to bridge the gap between policy, planning, and action on the ground.
All In For Change is expanding its Change Team, looking for 15 new members to bring new voices of lived experience and frontline work.
Lived Experience associates
There are spaces on the Change Team for people with personal lived experience of homelessness, whether now or in the past. This is a paid part-time role working for Homeless Network Scotland, offering around 8hr/month at £13.74/hour as well as travel and food expenses for meetings. You must not have a full-time job somewhere else (although you might have part-time or sessional work).
To apply for this role, download an information pack here and apply through Homeless Network Scotland's jobs page.
Frontline workers
We're also inviting people working in frontline support services to join the Change Team. There are two types of opportunities here:
Change Lead who currently works in a frontline advice or support role
Change Lead who currently works in a frontline advice or support role, who *also* has experience of homelessness.
For both roles you must currently be working in the sector, and will need your organisation to sponsor your time and travel expenses and approve you to spend around eight hours per month working with us. We will provide lunch and refreshments at in-person meetings.
Read more about the benefits to your organisation of sponsoring a Change Lead
It's a great opportunity to build connections with colleagues across the sector, and to be part of directly shaping national policy and practise.
You should be working in a direct support or advice role alongside people. It doesn't matter which type of organisation you work alongside, or for - a charity, a council, health provider or housing association. What is much more important is:
You're passionate about making things better for everyone living or working with homelessness
You give off good vibes and are non-judgemental, respectful and open minded
You've got the gift of the gab and don't mind an occasional challenging conversation
You're willing to learn and listen to people about the Ending Homelessness Together Plan
You have a connection to people and/or groups involved in homelessness
You're not camera-shy and are happy to be part of representing the Change Team publicly
Recruitment for this role is taking place through Cyrenians – if you're interested in getting involved, you can download an application form here and return it directly to our Policy & Participation Officer, Ursula, at ursulahofeldt@cyrenians.scot. Don't hesitate to get in touch if you have any questions about the role.
The deadline for applying is Monday 7 August.
Apply for the Change Team
Become a Frontline Work Change Lead
Are you interested in joining the Change Team as a Frontline Worker rep? Download the application pack here
Download the application pack