Mitie and partners complete refurbishment of Cyrenians' Farm Cottage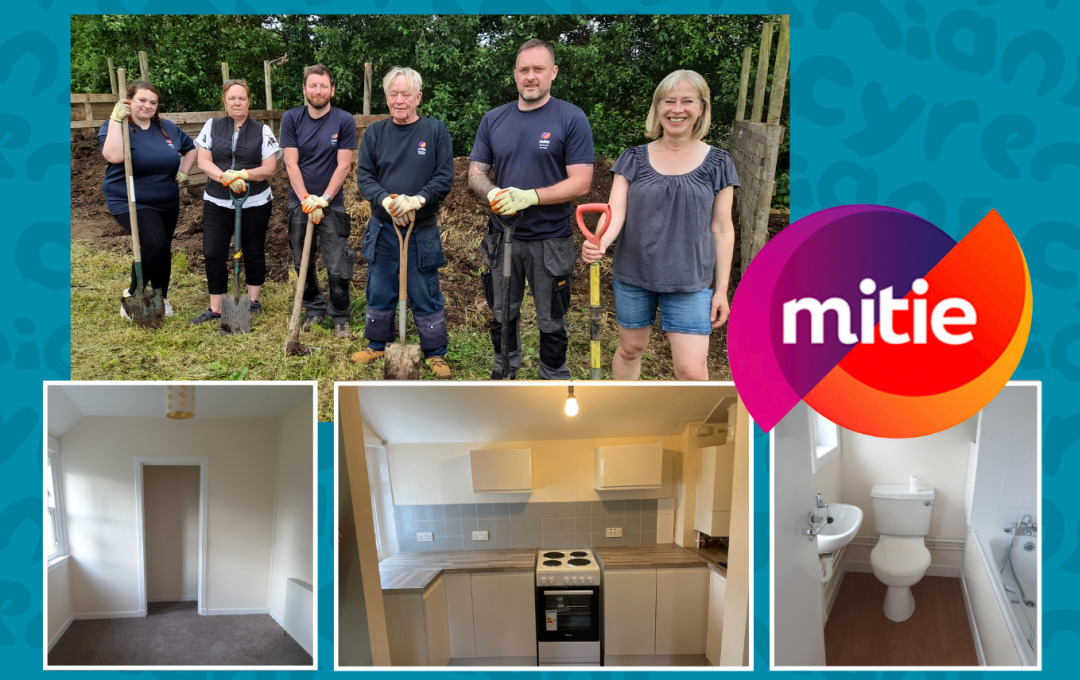 Volunteers from Mitie, in collaboration with their partners across the Lothians, have generously contributed over £11,000 worth of resources and labour to renovate the cottage at our Farm in Wilkieston, adding a fantastic extra indoor space to our community project.
Many local businesses and groups who volunteer their time with Cyrenians will be familiar with our popular Community Farm near Kirknewton in West Lothian. Our farm is home to one of our young-people's residential communities, and the surrounding working farm is a social enterprise providing opportunities for residents, volunteers and visitors to grow food, skills, and community.
With so much going on, there's always plenty for our volunteer groups to get stuck into when they visit. One company has gone above and beyond with their generous refurbishment of an onsite cottage. Mitie teams have regularly volunteered at both our Depot and our Farm for several years, and in November 2021 took on their biggest challenge yet.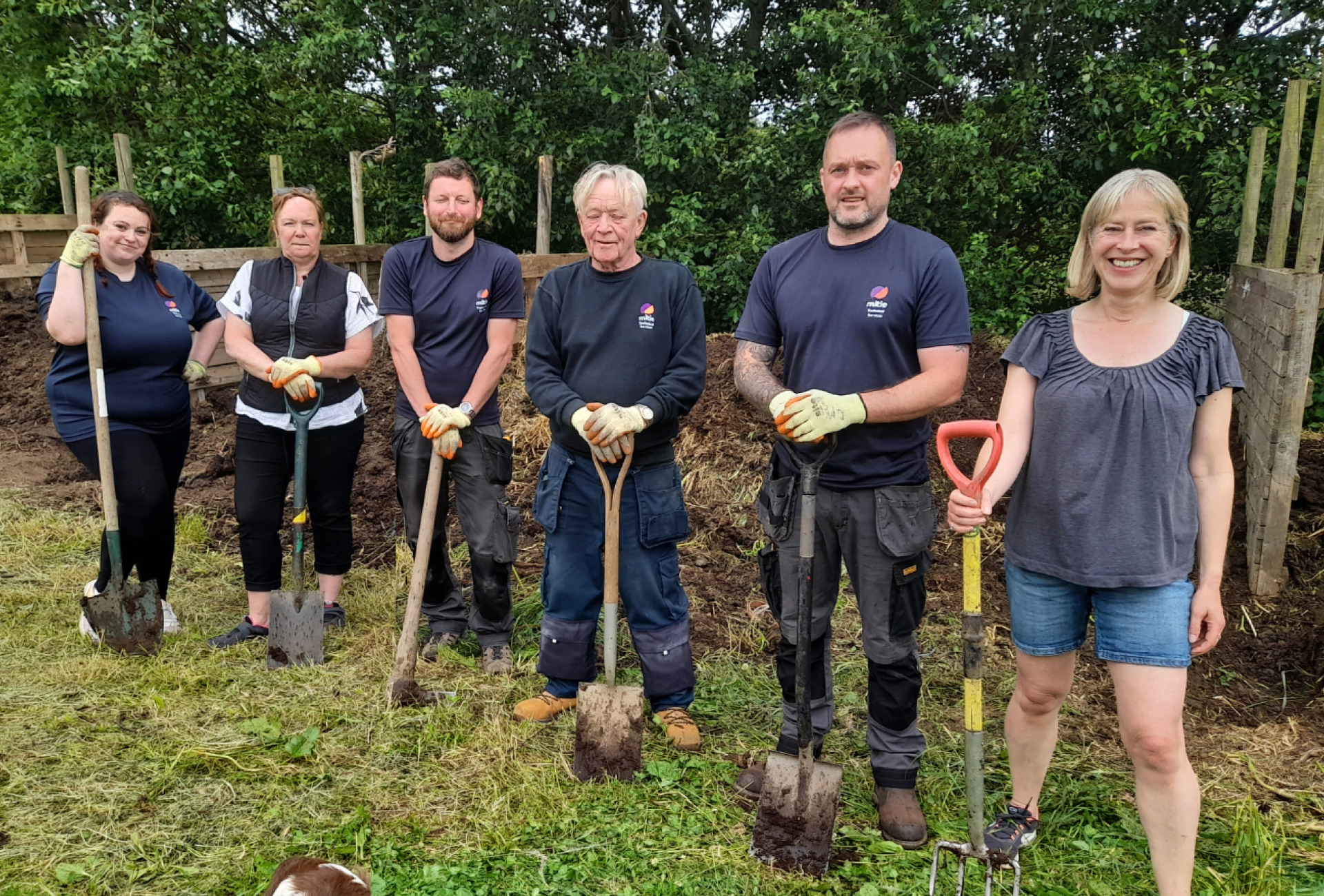 Sarah Howard, Community Benefit and Social Value Manager at Mitie, says:
"The farm cottage was badly in need of refurbishment and Mitie was keen to lend a hand. With such a big project before us, we approached our suppliers to help.
"The property was in a state of disrepair, and with the rural location the first task was addressing the risk of vermin so that works could begin. Our suppliers Rentokil worked tirelessly to rid the property and seal up any access points to keep pests out.
"Mitie Building Fabric Solutions prepared the walls and woodwork in the cottage and painted and decorated throughout."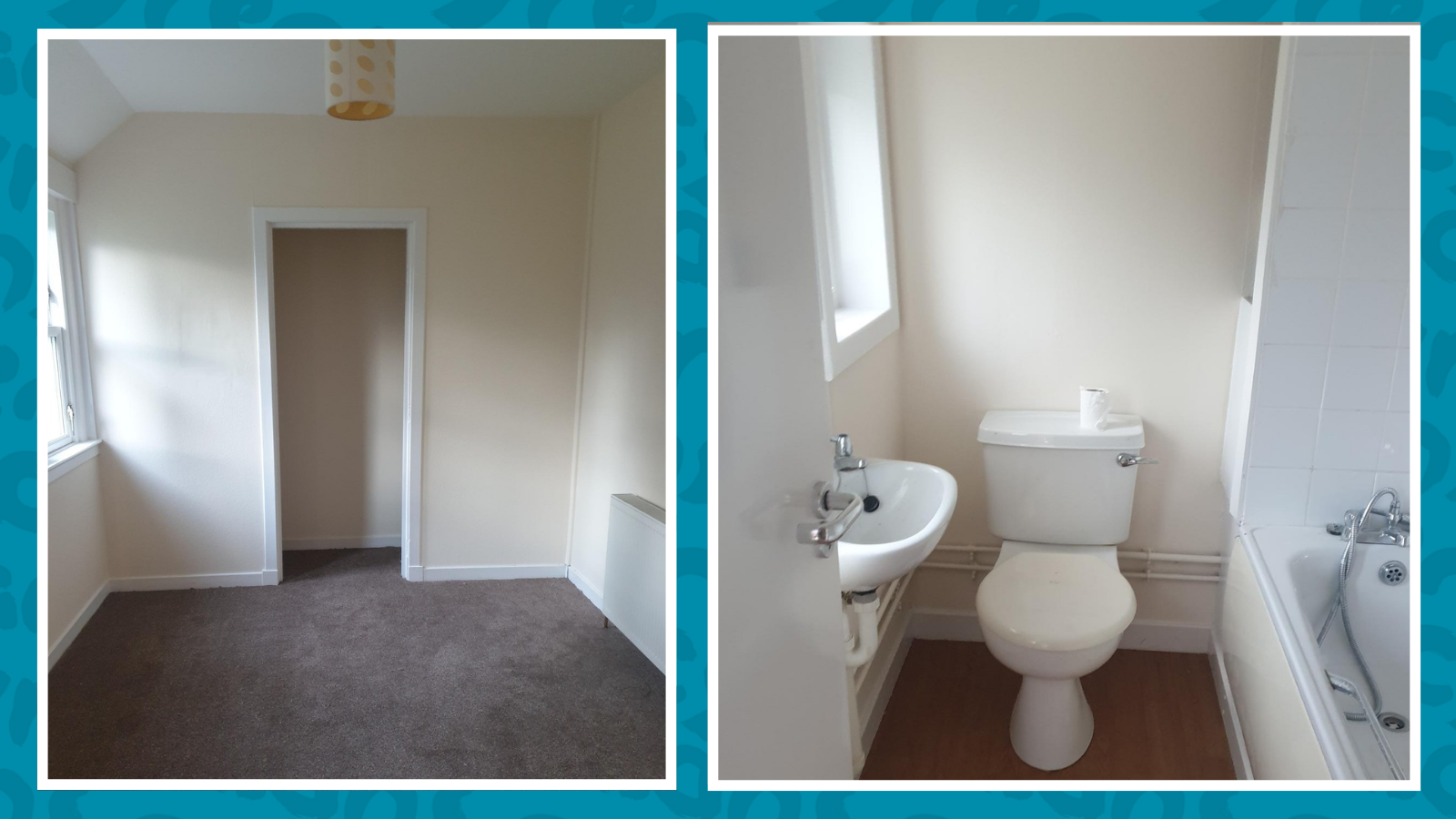 "Our team of Danny Dempster and Martin McVeigh worked overtime to lift the original flooring and remove the kitchen. When the flooring was removed it was discovered that the floorboards needed repairs. Plywood was laid across all the flooring to secure it before the new carpet could be laid.
"TCT Solutions, a Mitie supplier, very generously donated the labour and carpeting for the cottage.
"Finally, replacing the kitchen was difficult as we tried to find a second-hand kitchen to install but unfortunately, the kitchen we were promised was not in a sufficiently good condition. Thankfully a couple of Mitie suppliers, Perspective Building Consultancy and Carey Contracts donated a brand-new kitchen for the cottage.
"Our team of Danny Dempster and Martin McVeigh worked over the weekend to install the new kitchen which looks superb. Additional thanks to Chris Hall, Account Director at Mitie for supporting and driving the refurbishment."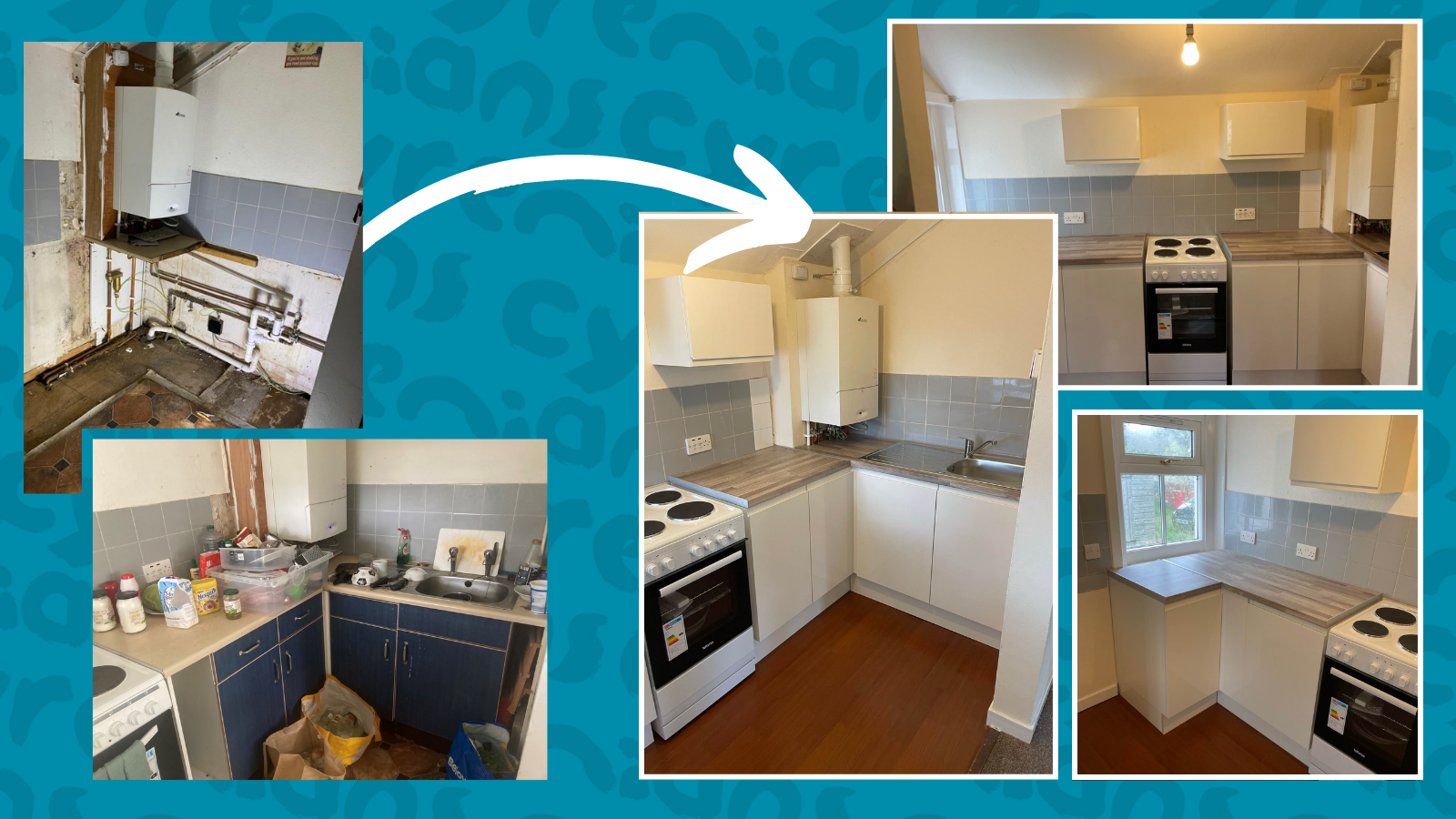 "We are delighted to see the cottage refurbishment completed and hope that it will make a real difference to the amazing work that Cyrenians do."
The total donation of goods and labour by Mitie and the other suppliers involved is in the region of £11,000, and it's a project that couldn't have been managed without them all. Cyrenians are so grateful to everybody who came together to make this transformation happen.
At a time when many families and young people are being pushed to breaking point, Cyrenians' relationship-led, long-term support is more important than ever for those we support. Having a brand new, usable space for our farm community will make a huge difference in giving our residents the stability, safety and support they need to thrive.
Sophie Bell, Fundraising Manager at Cyrenians, says:
"It is such a pleasure to partner with amazing supporters like Mitie who offer up their skills and connections to make truly meaningful change in ways we can't by ourselves. With over 50 projects tackling homelessness in different ways, working with different groups, there really is an endless selection of opportunities for businesses to get involved with what we do.
I am particularly grateful to Sarah Howard and Jennifer Melvin at Mitie for building such a strong and considered partnership with Cyrenians over the years - their vision and tenacity have been the driving force behind this renovation! Already, we're looking forward to welcoming many more Mitie volunteer groups over the Summer as we continue our partnership."
"The completed cottage is a brilliant reminder of what can be achieved together, an approach which is key to everything we do here at Cyrenians."
If you'd like to take part in a group volunteer opportunity like Mitie, find out more here. If your business would like to explore your own unique partnership, then please get in touch at fundraising@cyrenians.scot.