Cyrenians expands support for family bonding at HMP Addiewell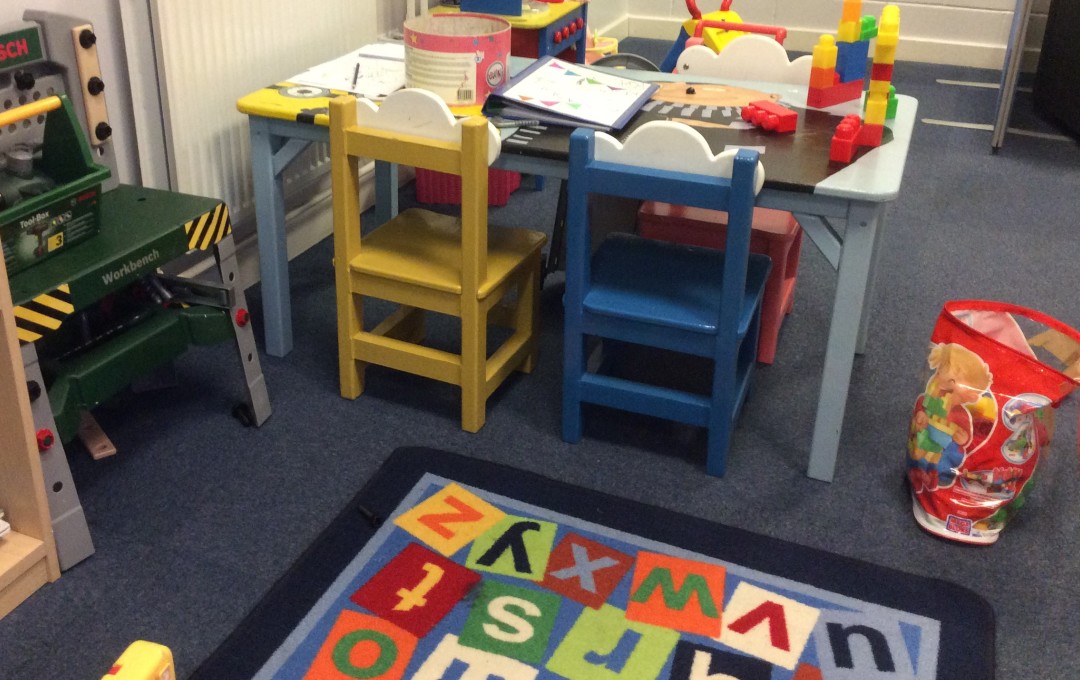 Children coming to visit their dads at Addiewell this Fathers Day will have the opportunity to experience newly extended support, with activities, resources and space being developed to help restablish and maintain family bonds.
The prison has recently reestablished bonding visits for the first time since the beginning of the Covid-19 lockdown, and Cyrenians staff are keen to help families make the most of these opportunities. Bonding visits, which are in place to help parents keep meaningful contact with their children, last 2 hours, during which time parents are able to get up, move around, and play with, work with and hug their kids, where during normal visits they're required to remain seated.
The disruption and grief caused by separation from a parent or parental figure can have lifelong impacts on a child's wellbeing, and where possible, being able to keep contact and maintain a relationship throughout a parent's sentence can make a huge difference to outcomes both for the child and the parent.
That goes beyond phone calls and brief visits – especially for families with younger children, what's needed is the opportunity to keep up a "normal" relationship as much as possible. Things like in-person play, extended unstructured time together, and the opportunity to keep up with each other and share the little things can make all the difference.
Making the most of visits
Even with the longer period and freer movement of the bonding visits, weekly visits can put a lot of pressure on interactions between parent and child – the visiting room can be an overwhelming environment, and families often struggle to know where to start catching up with each other. That's where the Cyrenians Visitor Centre is working to offer opportunities for structured activities to get families talking, working and playing together, and to open up conversations.
Children and their parents now have the option of making a memory book between them, which can be kept in the visitor centre between visits. It isn't possible to bring materials from outside into visits – with this new project, the Visitor Centre team can make copies of school certificates or other keepsakes that kids may want to share with their dad, which the family can then bring into the visitor room and keep in their scrapbook. It's a chance for father and child to work together on a project, and it also opens the way for children to share their achievements and experiences.
For people who could do with a little extra structure, the Visitor Centre are also experimenting with structured craft activities during bonding visits. At the moment, families have the option of joining in on making a family coat of arms – a great chance to share family memories and talk about what's important to the family as a whole.
Lesley Frame Whitelaw, Senior Key Worker at the Visitor Centre, said, "A lot of the time, it can be hard to know where to start catching up – so much happens while you're apart, and things get lost. With activities like scrapbooking and making the family crest, it opens up those conversations in a relaxed way – the kids can share their achievements with dad, he can catch up with what's going on, and if you don't know what to say, you can just work on the crafts for a bit. We've found that for some people, having the structure of an activity to work on really helps it feel less pressured and overwhelming and gives them space to connect more naturally."
"The idea isn't that we fill every second that people are there, but to take the pressure off, giving families a jumping off point to start the conversations that will fill the rest of their time together."
Creating a safe and fun space
The Cyrenians Visitor Centre has also recently taken over management of play space in the visiting room inside the prison itself, which was being used for storage during the pandemic. The Visitor Centre have been working since May to develop the space, and are in the process of developing a sensory play area for children with additional support needs, or who find the visiting room overwhelming.
The team are adding a range of sensory play features to the room, including tactile sequin boards, rainmakers and more. The idea is to create as much space as possible for both children and their parents to find comforting, fun and manageable space to spend time together.
Lesley said, "It can be really overwhelming, especially for autistic and otherwise neurodiverse children, to come into this enclosed space where there's a lot of people talking at once and so on, and that can make it much harder for them to relax and enjoy their visit. So we're working hard to make this space as accommodating and soothing as it can be – a lot of the kids we're working with have complex needs, and they deserve to get the most out of their visits."