Ending food bank reliance in Scotland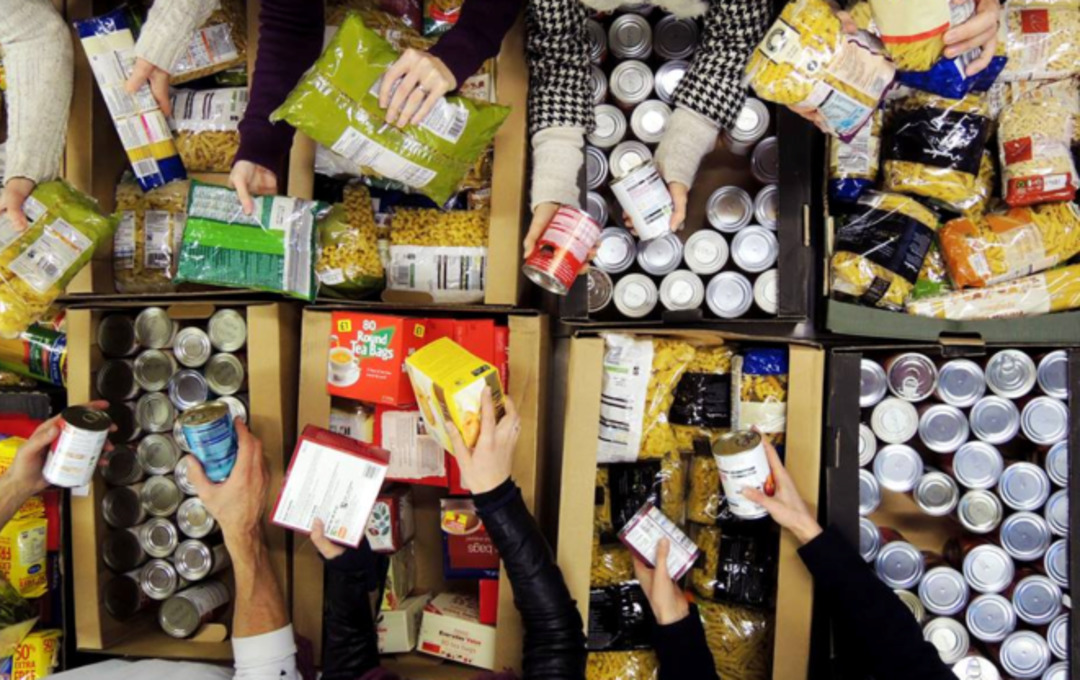 Responding to a recent consultation on draft plans to end the need for food banks in Scotland, Cyrenians welcomed the Scottish Government's recognition of the need to reduce poverty and offer income support, and said that it is vital to centre flexible, non-means-tested, community-led support to make sure nobody is without dignified access to food.
In 2018, it cost an estimated £41.93 per person per week to get the balanced diet recommended by the NHS, meaning that for 26.9% of UK households, adequate nutrition cost more than a quarter of their total income after housing costs. With the cost of food, energy and travel all on a consistent rise in the last 4 years, and with incomes stagnating, that percentage is almost certainly higher in 2022.
Preventing reliance on foodbanks will mean improving people's baseline income, urging improvements such as a greater emphasis on tackling zero-hours contracts and a call to promote a standard Living Wage linked to cost of living across all age groups - although under-25s may have the same living costs as others and receive lower benefits, they are currently eligible for a lower minimum wage that doesn't cover the basic cost of living.
In our response to the recent consultation, which you can read here, Cyrenians welcomed the Scottish Government's recognition of the role of poverty reduction in reducing reliance on food banks. The Government is making several positive steps, including its work to mitigate some of the devastating impacts of Universal Credit sanctions and its recent commitment to developing a national Minimum Income Guarantee by 2030.
While these changes are underway, it's vital to continue support for those currently relying on support to eat. The government's current proposed approach focuses on making food banks the last port of call, including developing emergency financial assistance, financial advice, and signposting to cash support.
However, while Cyrenians welcomes cash-first responses, we raised concerns about the real-world experience of these projects, pointing to often overwhelmed advice services leading to long wait times and lack of trust in services. A major concern is that treating short-term financial support as a replacement for foodbanks will leave many people still unable to access food. The need for foodbanks will not disappear overnight and communities must have other alternatives for food support in place.
We urge the Government to centre work that provides dignified access to food without gatekeeping or means-testing. Cyrenians projects like our Community Pantries, which offer access to anyone who wants to use them, provide people with dignified access to food that's within their own control, and they also provide community connection, supportive relationships and a path to accessing other support where it's needed.
The Government's proposal to provide supermarket food vouchers is a step towards dignity and flexibility in food access, but a one-way system like food parcels or vouchers cannot provide the same benefits as mutual aid led, relationship-building approaches like community pantries and kitchens, access to affordable growing space for low-income communities, and education and support with food and budgeting skills.
Policy and Participation Manager Ursula Hofeldt said,
"The greatest measure of success would be if foodbanks closed because they were redundant and people no longer sought them out or because other alternatives, such as community pantries, had been put in place instead."
She emphasised the need for any planned phasing out of foodbanks to include a broad range of alternative support approaches, providing lasting, holistic support that acknowledges the many reasons that people are currently reliant on foodbanks.
Cyrenians welcomes the steps already being taken by the Government, and if the process is able to centre a broad range of community-led, flexible and responsive support approaches, it will improve not only access to food, but also help build up skills development, access to employment, and general wellbeing across Scotland.
Read more
Read the full consultation response
Our consultation response explores detailed options for community-let and flexible support systems, and shares learnings from our existing community food projects.
Read here