Supporters raise over £115k to help #ChangeTheStory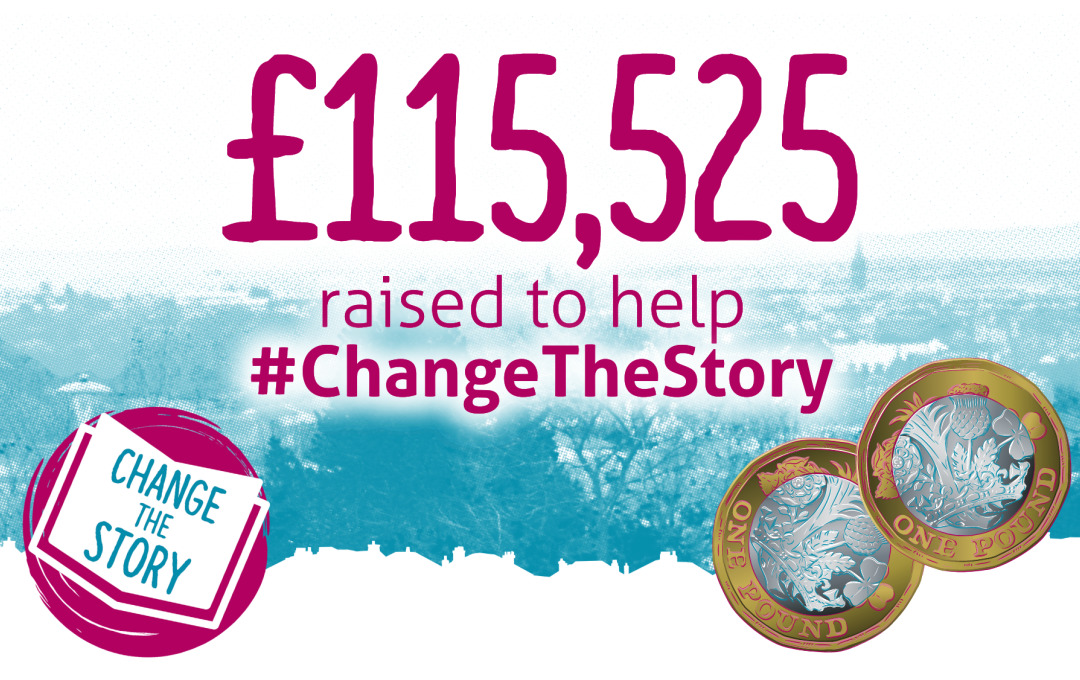 Thanks to the generous donations of over 270 supporters, Cyrenians' #ChangeTheStory appeal has raised over £115,000 to provide lasting wraparound support to people facing the causes and impacts of homelessness.
This year, we were delighted to make our first TV appearance, which aired across STV during December 2021. We were also able to double many donations via matched giving, with key supporters generously contributing over £56,000 of matched funding to kick the appeal off and inspire donations. All told, with the help of our community and supporters, we raised a fantastic £115,525, with donations still coming in, making this our most successful appeal to date.
We were delighted to have the whole community get behind our appeal, with donations received from individuals, local businesses and community groups. Extra special thanks to the fantastic fundraisers who organised collections, raffles and sponsored events to contribute vital funds to the cause. As well as our organisational supporters, we want to thank the 215 individual supporters who gave what they could to help tackle the causes and consequences of homelessness. Whether you were able to give £1 or £1,000, your gift will make a huge difference in communities across South-East Scotland.
Cyrenians Chief Executive Ewan Aitken said,
"I want to give my deepest thanks to everyone who supported our winter appeal – our amazing donors and supporters, and our wonderful team who did a brilliant job in making it all happen. Every penny donated help us do even more to tackle the causes and consequences of homelessness. Thanks to everyone's generosity, more lives will be transformed and more people dealing with tough realities will flourish. Thank you to everyone who made this happen, and happen so successfully"
The #ChangeTheStory campaign has been a truly inspiring demonstration of how ready people across Scotland are to reach out and offer support to those in their communities going through struggles. Whether it's reaching out to those sleeping rough in Edinburgh, helping people rebuild their lives through training and community support, supporting people with complex needs into housing, or helping families work through conflict, every penny will go towards offering person-led, relationship based support to tackle the causes and consequences of homelessness.
Cyrenians extend huge thanks to every single person who supported us during this campaign, whether you sent a one-off donation, organised fundraisers, signed up for regular gifts, volunteered gifts or time, or just shared our stories and talked about the issues. With the support of the community, we're changing the story of homelessness in Scotland.