Cyrenians receive funding to continue veterans support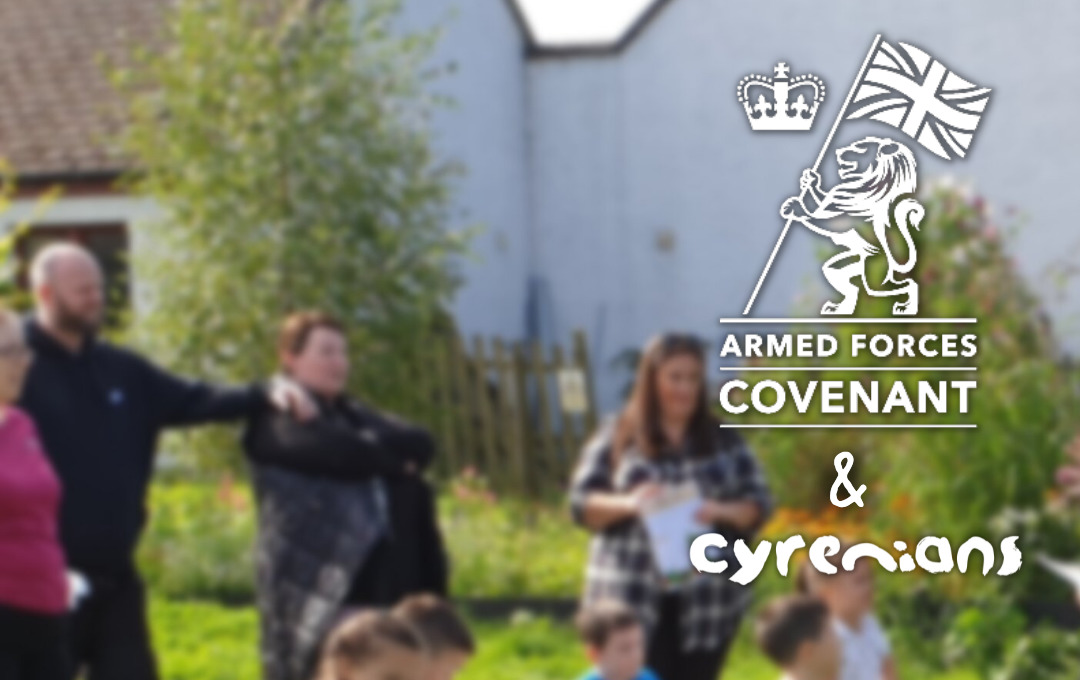 Cyrenians is happy to announce that our Live Life work has received ongoing funding, and would like to thank the Armed Forces Covenant Trust Fund for supporting our work with veterans and their families through the Sustaining Support Fund.
This funding, provided for the period of January 1 to December 31 2022, will allow Cyrenians to continue and build on the work we began with the Live Life partnership. That partnership project was set up to provide support to veterans and their families, allowing them each space, collectively and as individuals, to explore the issues which are impacting on them helping with stress, and mental and physical health problems.
Veterans and their partners, children, and carers are often living with tensions, difficulties readjusting to civilian life, and feelings of isolation, but for many partners and children of veterans there is little support offered, and services can be difficult to navigate. Unsupported, these feelings can manifest in issues like family breakdown, substance abuse, homelessness and unemployment. Live Life aims to reduce the impact of trauma and stress by providing support to all members of the family, allowing them space as individuals to explore stresses and work together as a family to address these where appropriate.
Live Life is one of the only veteran's services in Scotland offering whole-family support. Together partner agencies recognised the benefits and added value of working together. Initially set up as a partnership programme in the Central Belt, the service expanded to meet demand over the past two years, providing support in 18 of Scotland's 32 local authority areas, although it remains focused primarily on the Central Belt.
During its two years of operation, Live Life partners supported over 260 people, with 72% of participating families involved in at least 3 partner activities. Partners including Rock 2 Recovery, Lothians Veterans Centre, Fares4Free, Veterans 1st Point, Veterans Community Lanarkshire, Horseback UK and Stand Easy have been able to offer a broad range of family and individual activities to help build positive relationships, wellbeing support and community to veterans and their loved ones.
With the initial programme having come to an end at the close of 2021, the £100k provided by the Armed Forces Covenant will allow Cyrenians to remain working with existing and new partner agencies and continue offering support and activities to make sure veterans and their families aren't left to struggle alone.
Find out more
What does Live Life do?
Read more about the support Live Life can offer and its role in our mediation and support work
Find out more