Cyrenians launches new Housing First Borders project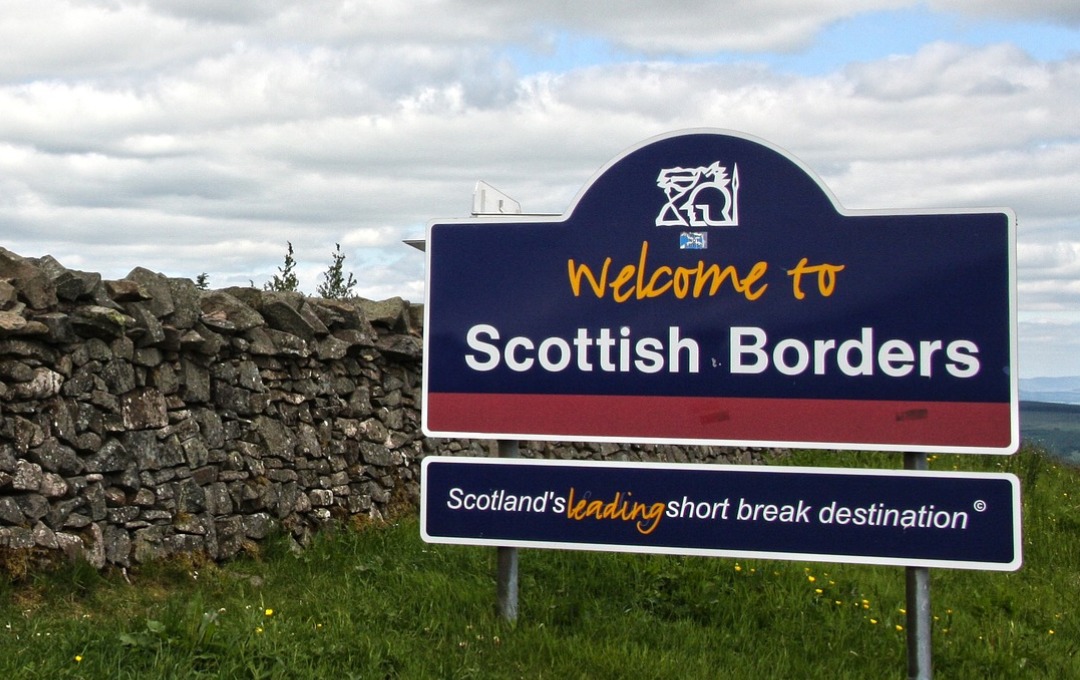 Today marks the beginning of a new chapter in Cyrenian's Housing First work, as we work with the Scottish Borders Council to launch a new Housing First pilot project in the Borders, supported by housing associations including Waverley Housing Association, Eildon Housing Association, Berwickshire Housing Association and Scottish Borders Housing Association.
Housing First Borders will focus on tackling the "revolving door" of repeat homelessness in the area. Just like existing Housing First projects in West Lothian and past work in Edinburgh, Cyrenians' new pilot project will work with people experiencing homelessness across the Scottish Borders council area who face multiple disadvantages (including trauma, abuse, addiction, mental health difficulties, experience of institutional care or experience of prison).
Housing First Borders focuses on providing settled, independent housing in the first instance to provide a foundation for ongoing support. The service is targeted at supporting those with a history of continuous or repeated homelessness, who may be sleeping rough or living in B&Bs, hostels or shelter, whose complex needs are often exacerbated by homelessness and provide a barrier to accessing stable, independent accommodation.
Permanent housing is often offered as a last response to homelessness, which creates a situation where individuals need to access certain support or services to work through different aspects of their life before having somewhere to call home. This is an informal but stubborn practice sometimes described as 'tenancy readiness'. This means living to a different set of rules than the rest of us, without a place to call home as a base to build and live their lives.
By contrast, the Housing First approach operates from the belief that housing is both a human right and a vital foundation to build towards a more positive future. Housing First provides local tenancies in the social or private rental sectors, and supports participants to maintain those tenancies. We also provide ongoing support for complex needs, meaning that people can access support at their own pace and in a stable, managed way.
Many of the people we support will be known to various services, including services aiming to support with health, homelessness, and substance use, and we take a coordinating role, and work to model a healthy relationship with people in the hope they can then make better use of existing supports in specialist areas. This includes connecting people to local health and social care services, bringing support to where people are, and offering direct one-to-one support, guidance and a listening ear on whatever is affecting them, so that the person has the best possible chance of both establishing their new home and addressing some of the other challenges they may face.
Choice and control is key. Support is flexible and without a fixed end date, and dictated by the individual needs of the person involved. Continued support isn't contingent on anything other than the individual's continued desire to participate; if they don't want to engage with broader support, it won't affect their housing situation, and if they lose their tenancy for any reason they will continue to receive support from the Housing First team.
The Housing First approach has been proven to improve the chances of staying in independent housing long-term, with 80-90% of participants in existing pilot projects staying in housing over two years. It's also associated with improved health outcomes, and participants demonstrate a lowered rate of criminal and anti-social behaviour. Holistic, non-judgemental support makes a huge and lasting difference to the prospect of people who are often left behind, and with Housing First Borders, we are able to tailor the service to the specific needs of rural communities, where homelessness is often invisibilised.
Rather than a broad strokes first-come-first-served approach, the service will identify those whose circumstances put them at most risk and who will most benefit from developing supportive relationships. From today, we will begin working with clients and accepting referrals, and over the next two years of the pilot, we aim to support around 20 people with this indepth personal approach.
This is Cyrenian's first project focused on the Borders, and we are excited to begin working with the Scottish Borders Council to help support people out of homelessness and towards a more positive future.
Read more about the service
Housing First
Housing First Borders is part of a broader national approach, including an existing project we're running in West Lothian. Read more about our Housing First work on the service page here.
Read more