Cyrenians presents recommendations on the Rights of the Child in care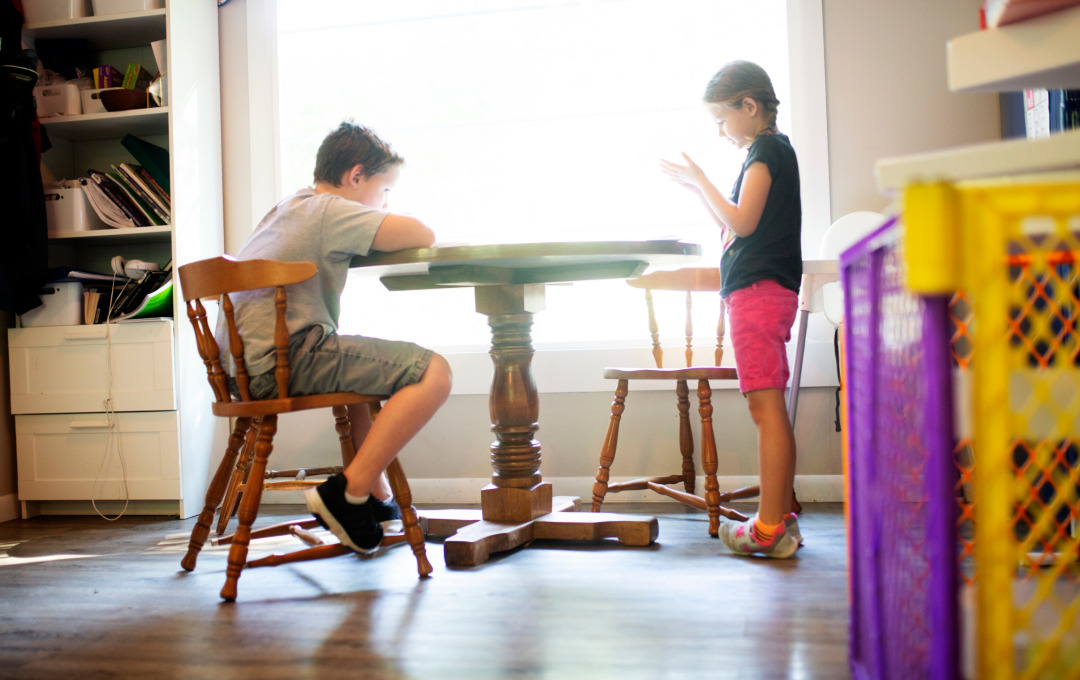 Today, 16th September, marks the start of the UN Day of Discussion on the Rights of the Child, focusing on children in alternative care. As part of our Keeping Familes Together project with Cashback from Communities, supporting young people in secure accommodation and their families, Cyrenians submitted the following recommendations to the UN Committee on the Rights of the Child.
1. Embedding and putting into action the principles and recommendations of The Promise
The 2020 Independent Care Review set out the ambition for Scotland "to be the best place in the world to grow up." To achieve that, they established the Promise, which sets out five foundational principles for developing services for care-experienced young people in Scotland. The Promise commits to providing the right to a childhood for all young people, support for families and workers in the care system, and to centre the voices of young people in decision-making.
The Promise is a key part of the Scottish Government's strategy to prevent care experienced infants, children, young people, adults and their families falling through the cracks. The intention of the Promise is that every child grows up loved, safe and respected, and able to realise their full potential. Embedding the commitments of the Promise is a valuable step towards protecting the rights and wellbeing of care-experienced young people.
2. Implementing and monitoring Scotland's Secure Care Pathway and Standards
The 2020 Pathway and Standards for secure care set out what all children in or on the verge of secure care in Scotland should be able to expect. They provide a framework for ensuring the rights of children and young people are respected and improve experiences and outcomes.
Putting the Pathway and Standards into practise effectively will be a vital part of ensuring that children's rights are protected and upheld before, during and after being placed in care. These standards include making sure that children are listened to and are meaningfully involved in decisions made about their care, that they're supported sensitively and with a trauma-informed approach, and that they have as much comfort and safety as possible.
3. Building the UNCRC into domestic legislation and making sure children know their rights
Every piece of legislation concerning the care of children needs to centre young people's rights – it can't be pasted on afterwards. The 54 Rights of the Child should be a primary concern.
Equally, children and young people need to know their rights and be equipped to defend them. We should be promoting age-appropriate materials to make sure that all children, especially children in or on the edge of the care system, know what they are owed from their government, and have the capacity to challenge exploitation or mistreatment.
4. Establishing the right to family strengthening and reintegration
Family contact is consistently identified as an area where more attention is needed in supporting care-experienced children. The Convention on the Rights of the Child recognises the importance and value of family, but currently it doesn't protect the right for children to be supported in repairing relationships if they want to.
Reintegrating families requires support for children but also whole-family support to make sure that patterns of harm can be addressed, and that everybody in the family has the tools to give and recieve support and care. Right now, that's a huge lack – Keeping Families Together is the only project in Scotland offering whole-family support to children in secure care. The right to build strong family relationships that keep children safe and cared for helps people build resilience and move into a positive adulthood with the skills to build lasting, supportive relationships so that, where possible, they can return to a family home with the support they need.
5. Expanding early intervention programmes to prevent family breakdown
However well we're able to support children and young people in the care system, it's still a painful and traumatic experience having to be separated from your family. But for many children it's equally traumatic to stay in homes which are constant sites of violence and aggression.
By providing support to families to manage conflict before they hit a crisis point we can break the cycle of trauma, homelessness and pain caused by relationship breakdown, and hopefully limit the need for protective care.
We've been using this approach at Cyrenians for over a decade – we get referrals for families at risk of separation, young people at risk of homelessness, and families in difficult situations, and our priority is to give the whole family the tools to manage conflict and offer boundaries, support and understanding. Last year, 113 families benefited from our mediation and support projects with 100% of the young people that fully engaged with our support, either remaining or returning home or moving out in a planned and supported way.
Early intervention addresses the root causes of homelessness and family breakdown, reduces the need to remove children to care, and helps people avoid crisis rather than rebuild on the other side. We would want to see early intervention programmes expanded across the country, listening to families and young people and dealing with the root causes of family breakdown.
6. Adopting a systemic approach
Adoption of a national and unified 'whole systems' approach will allow us to ensure children and families receive the right support at the right time. Making room for a systemic approach means we have to destigmatise 'asking for help' and normalise common issues that can escalate out of control within families if left unchecked. Families often feel shame and embarrassment in asking for help, and feel as if they have failed, so we need to actively counter those ideas.
Building systemic support means making sure people are proactively supported at every stage, with a particular focus on those entering and leaving care – it is often those points, at the 'edges' of the care system, when children are most at risk.
Read more about protecting the rights of children in secure care and about the inaugeral Keeping Families Together Advisory Board meeting.
You can also read our full submission and see other pieces submitted by organisations and young people on the Day of Discussion page.