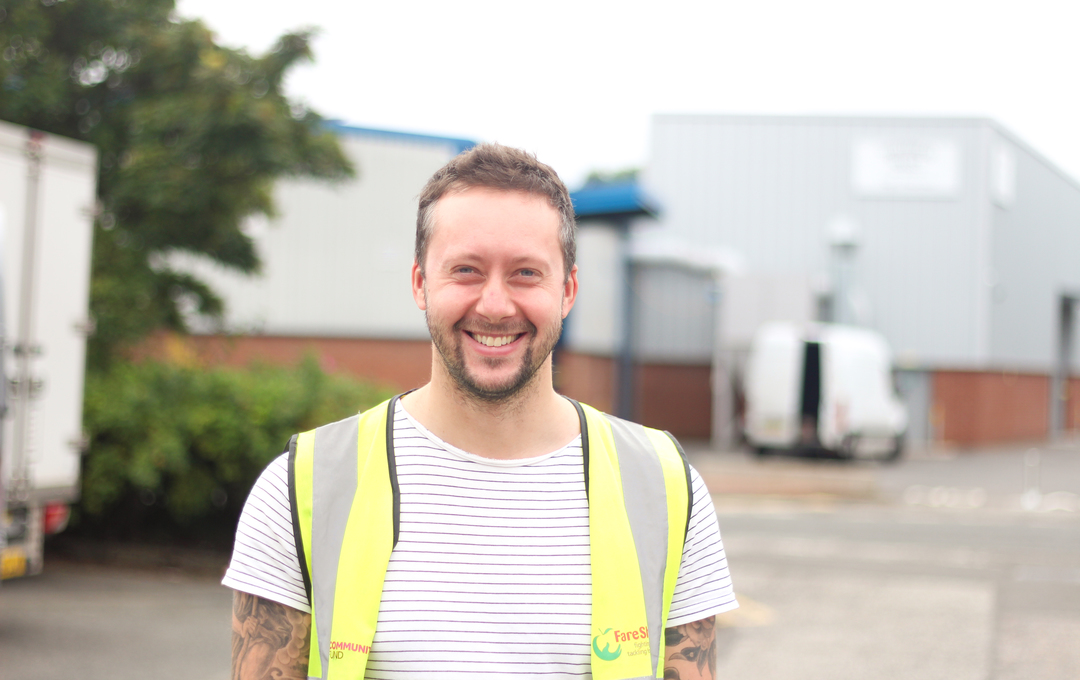 Between home and supermarket waste, Britain throws away £494 million worth of food each week, yet 8.4 million people struggle to feed themselves and their family. In context that means one in eight people aren't able to access good quality food on a regular basis despite a surplus of available goods.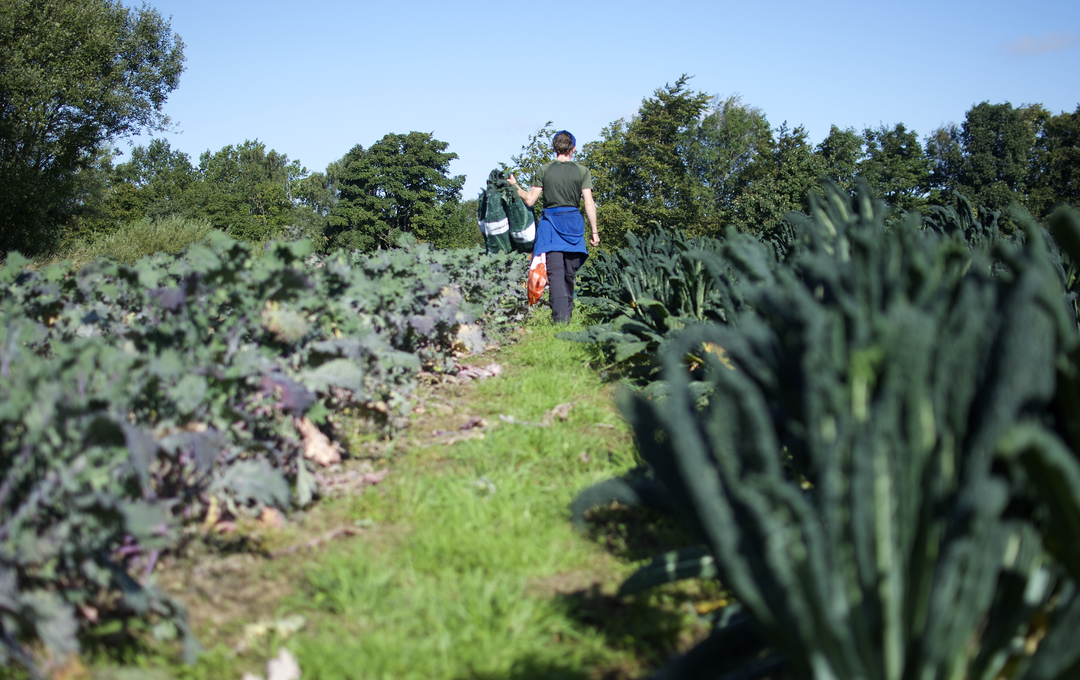 At Cyrenians, we believe that everyone deserves to have access to life's basic necessities. Across our services we tackle the causes and consequences of homelessness, and food poverty is a crucial element of a number of these projects.
Through a mix of social enterprise and charitable projects we work hard to deliver not only the physical food people in our communities need, but also the key skills required to prepare meals, minimise waste and to grow your own food. We understand that whilst food is essential, so are the social links that come from sharing a meal.
At our Fareshare depot based in Leith a team of passionate volunteers and staff help distribute around 40 tonnes of surplus food a month throughout the South East of Scotland. The recipients of this food include over 100 community food members who range from School holiday clubs working to tackle holiday hunger, to youth groups and other charity partners. Last year across the UK Fareshare provided 46.5 million meals, saving the charity sector £33.7 million.
The food redistributed by our depot is high quality, and often only comes into our warehouse for reasons which are not about the actual food, for example due to printing errors on packaging or a rebrand. And, crucially, by removing the barrier to quality food, charities are able to divert vital funds towards making an impact in other areas of their work.
One of the community food members of our FareShare work was a Primary School Afterschool Club. The school is in a high poverty area and children who attend the breakfast club are often reliant on this resource Monday-Friday. Due to the saving afforded by ordering food through us (which otherwise would have gone to landfill) they were able to take all the children to the panto for the first time, helping strengthen community ties and providing a once-in-a-lifetime experience for children that otherwise might not have this opportunity.
Food waste impacts every aspect of our day to day lives. From the fruit and veg that is thrown out for 'not looking quite right', to the packaging errors on an entire order of cereal. Beyond this, and perhaps not thought of on such a large scale, is the waste that occurs in our own homes.
Across the street from our depot is our purpose built community kitchen. Here, on any day of the week, you will find a busy kitchen full of individuals who may, before this point, have never cooked a meal from scratch before. Under the enthusiastic tutelage of our in house chef Sue O'Neill-Berest, people are welcomed in to the commercial-scale kitchen to learn how to make simple, nutritious meals with minimal waste.
From basic pasta dishes to more complex recipes created by our Syrian Chef Noura, participants in our cooking courses learn how to save money by cooking smart. Our students come from all backgrounds, including those facing complex needs, but in the kitchen you will only hear encouragement and excitement as they learn to make sauces from fresh vegetables, and share tales of cooking for their family for the first time.
Without these basic skills, many people are faced with the constant stress and worry about how to make food go further – an impossible task in some instances.
Another key aspect of our work at Cyrenians is innovation, that's why you'll find vegetable patches growing seasonal foods in our hospital community gardens and an organic farm just outside of Edinburgh. Here, we share knowledge and experience as part of a community network of local food growers, helping to encourage people to 'grow their own' and get more inventive with food.
Between our work redistributing food, sharing skills around cooking, and actively championing local growing, Cyrenians are passionate about tackling food waste in a way that benefits our community beyond simply reducing landfill. W an estimated 1.9 million tonnes of food being wasted in the UK there's still more to be done, but with wider support we are optimistic about positive change.
This article first appeared on page 26 of the Autumn 2019 edition of the National Geographer.