Fostering wellbeing of young asylum seekers at our Lotus Community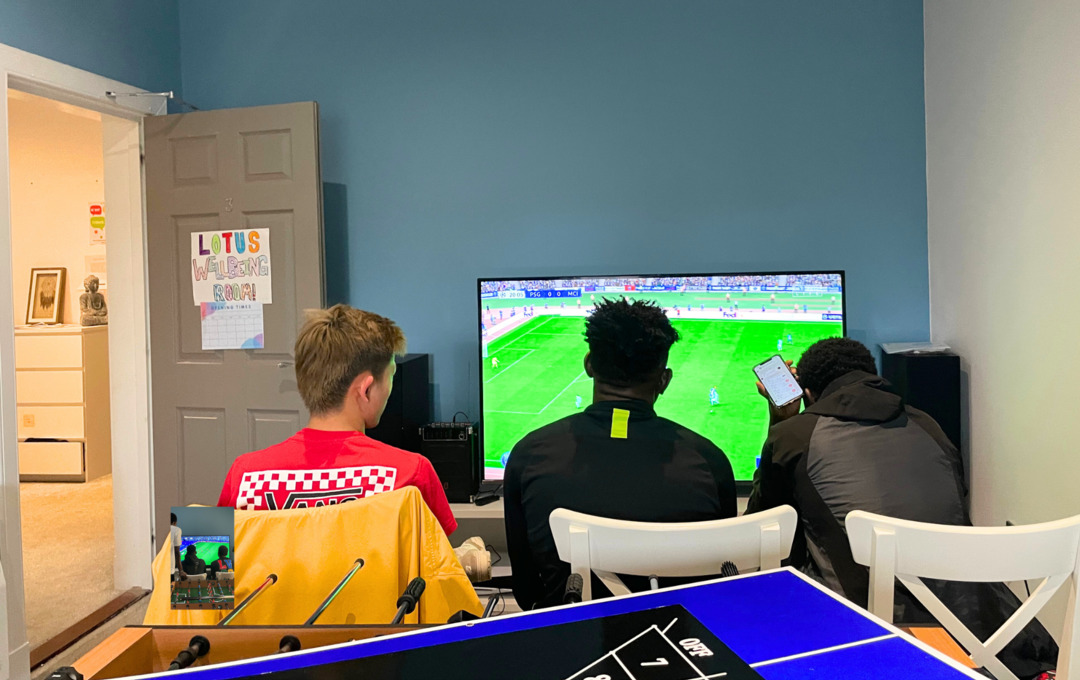 Senior Key Worker Fae Gerlach shares how a new Wellbeing Hub in our Lotus Community has created a space for friendships to blossom and strong bonds to be built.
Our Lotus Community provides accommodation and support for unaccompanied asylum-seeking young people, age 16 to 18 years in employment or education. During their time with us, we offer a range of services, including case management, mental health support, and access to education and training programs.
We have always strived to create an environment where these young people can thrive and feel safe and supported. So we're delighted that after months of hard work we have opened our new communal space in the shared flats: the Wellbeing Hub!
Since its opening, the Wellbeing Hub has become a bustling centre of activity, filled with conversation and laughter. We are delighted to see that not only our current residents but also their friends and our former residents have found a warm welcome within its walls. The Hub has offered an amazing space for friendship and connection to be fostered.
The Hub offers a shared space for various activities and events that contribute to the overall wellbeing of our young residents. We host international cooking groups, where different cultures blend, creating a fun culinary experience for everyone involved.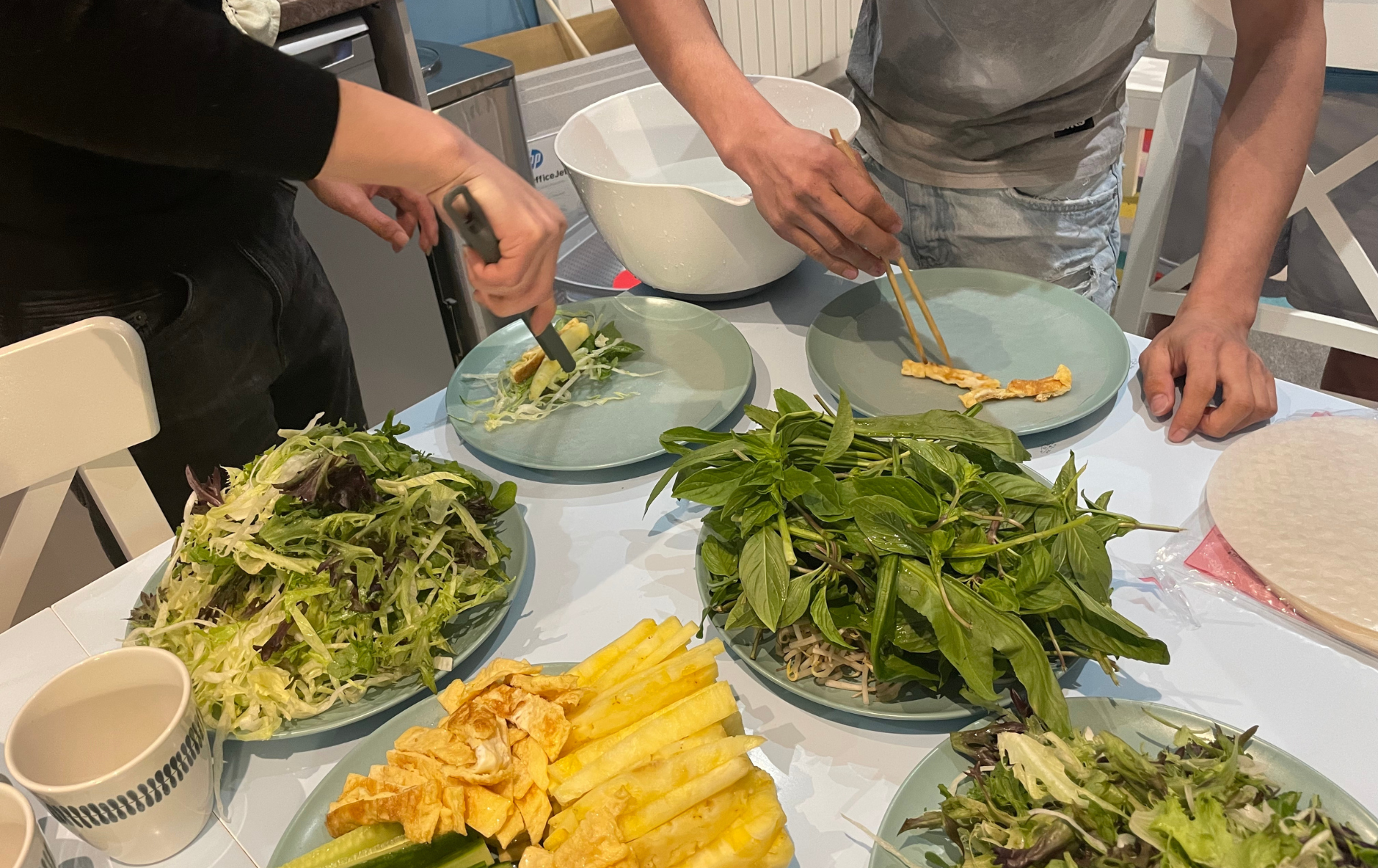 For our sports enthusiasts, the Hub has turned into a playground for friendly competition. Whether it's a thrilling Fifa tournament or a passionate game of table football, young people can showcase their skills and play hard, forming strong bonds with one another in the process. We have movie nights and karaoke parties, and afternoons and evenings for just hanging out and spending time together.
Beyond the fun and games, the Wellbeing Hub is also a space for supportive conversations. It offers a safe and welcoming environment for residents to share their experiences, challenges, and triumphs. For skills and language development, the Hub has become an ideal setting to improve English skills, breaking down barriers and building bridges of communication.
One of the most significant outcomes of the new Wellbeing Hub is the sense of belonging and community it has nurtured within Lotus. The connections formed here extend beyond the physical space, enriching the lives of our residents, staff, and volunteers alike. It has become a place where friendships blossom and bonds are forged, helping turn the Lotus community into an extended family.
The Hub also plays a pivotal role in our commitment to extending support in terms of wellbeing and independent living skills. Through various activities and interactions, we encourage personal growth, development, and confidence among our young residents. The trusting relationships we foster with them have deepened, creating a strong support network that goes beyond their stay at Lotus.
We are immensely grateful to all the volunteers, staff members, and supporters whose dedication and efforts have made the Wellbeing Hub a resounding success.
As we move forward, we remain committed to nurturing an inclusive and compassionate environment for our community. The Wellbeing Hub stands as a testament to what can be achieved when we come together with commitment, empathy, and a shared vision.
Find out more
The Lotus Community
Our Lotus community is a safe and welcoming space for young people age 16-18 who are unaccompanied asylum seeking children. We believe that every young person deserves a safe, supportive place to call home.
Read more