A renovation project bringing people together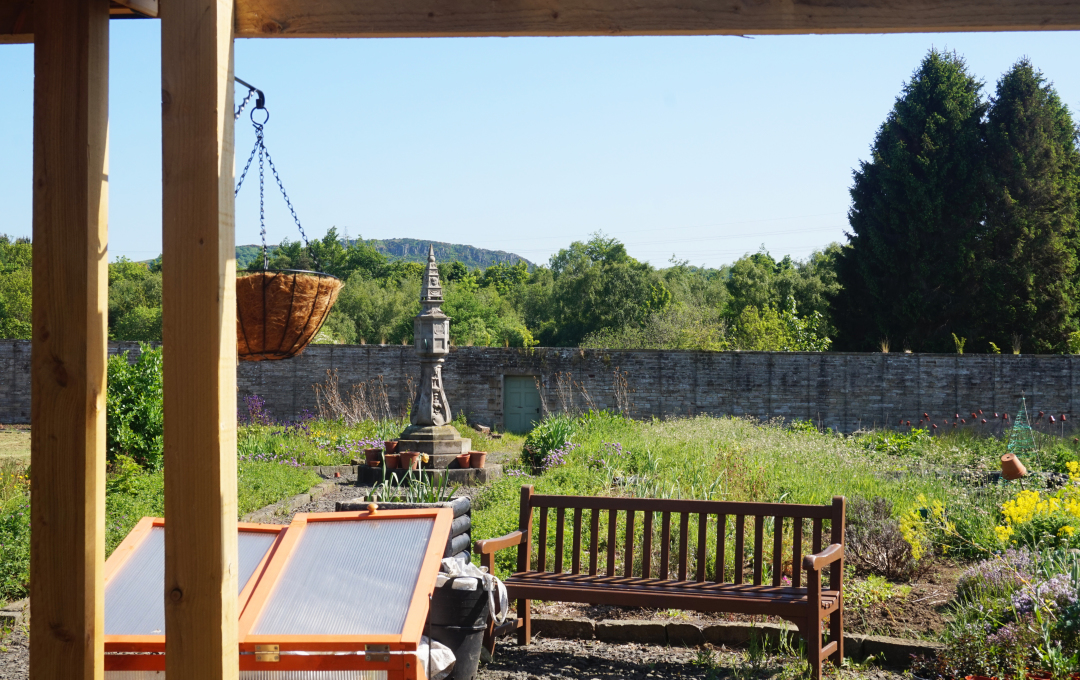 Earlier this month, our team at the renovated Georgian Linburn Walled Garden opened the gates and welcomed veterans and their families to the site's first Family Farm Day.
The Linburn Walled Garden is being redeveloped in partnership with Sight Scotland Veterans and Scottish Veterans Wellbeing Alliance partners, to become a welcoming, safe space for growing and wellbeing activities for veterans, their families and the wider community. In less than a year, the historic garden has been transformed to a beautiful, inclusive garden for growing crops and for growing people.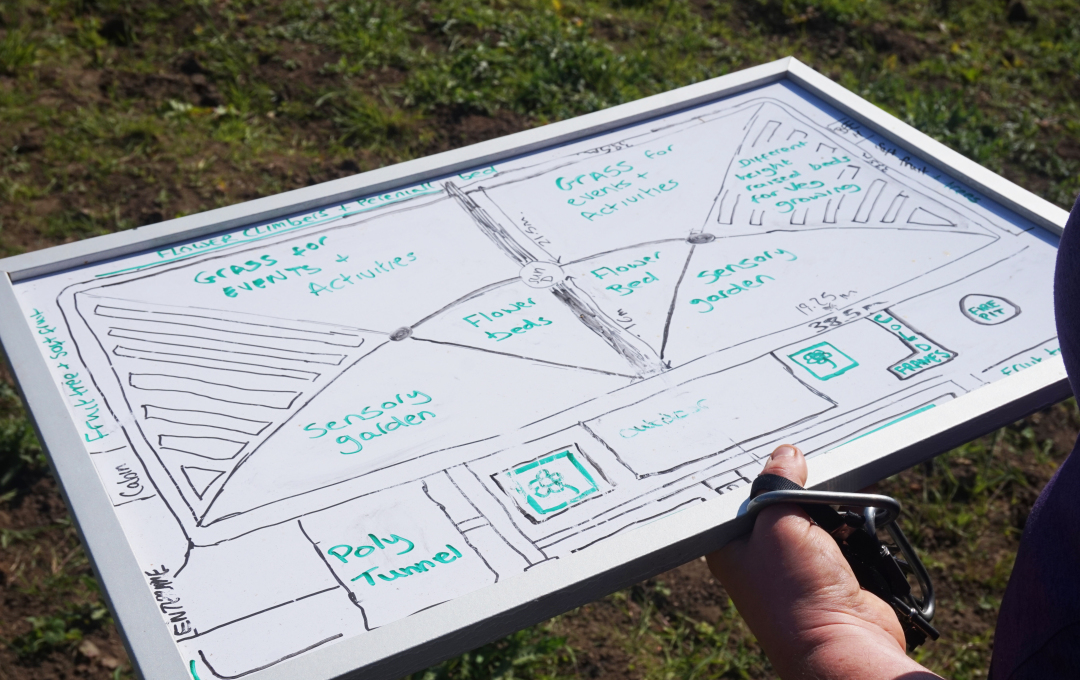 Since Cyrenians' veteran support services took over the garden last winter, staff, volunteers and a broad range of veteran and service member groups have worked tirelessly to plan and develop a welcoming green space. From gardening groups from the Sight Scotland Veterans community, to outdoor group therapy (in partnership with Defence Gardens Scheme), to activity groups for veterans and their families, the Garden has become a hub for veteran support services – and with the hard work put in by the community, it's getting even better day by day!
On Saturday 3 June, the garden was able to host its first Veteran Family Day, which is usually held a short walk away at our Farm near Kirknewton. In the lovely weather, children and adults alike were able to take part in games such as foam axe throwing, swing ball, archery, table football and badminton. Shetland ponies also made an appearance, allowing attendees to walk and dress them as mythical creatures. A wooden bothy built within the garden provided a space for families to enjoy the barbeque and relax in the sun. Although the majority of the activities this time around were held at the garden, families were still able to visit the farm for arts and crafts, and the nearby woodlands for bushcraft skills.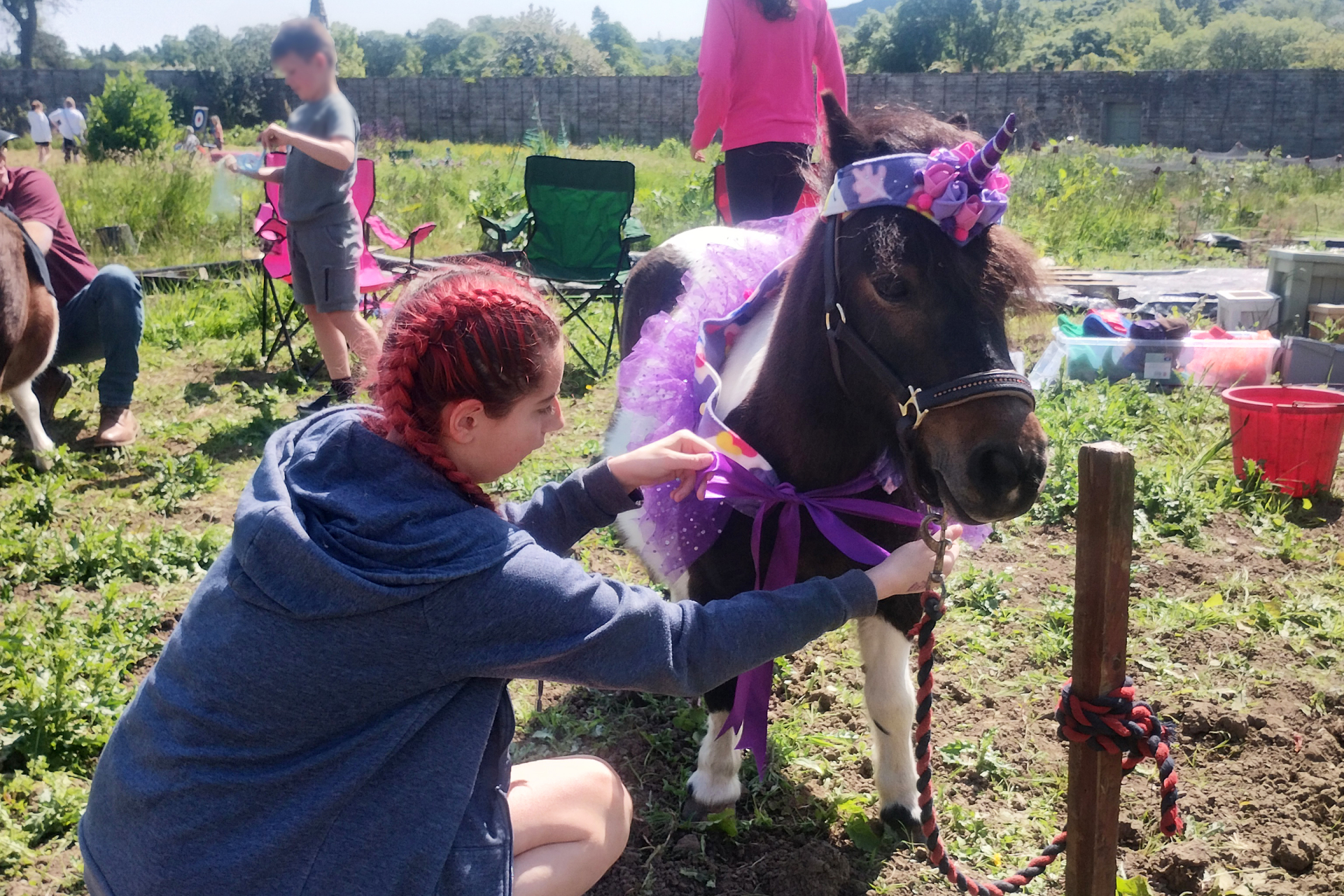 The Family Farm Day is run as part of our Live Life family support partnership, the only one of its kind in Scotland. Coordinated by Cyrenians, Live Life brings together 14 veteran support organisations across Scotland to support veterans and their families with the unique struggles of post-Forces life. The Farm Days are just one of the many spaces Live Life offers for the families we work with to spend time together, have fun, and build a national and local community that can make sure veterans and their families have somewhere to turn when they need support.
The Walled Garden has been busy with events since the Family Day. On Monday 5 June, our partners at Sight Scotland Veterans hosted their Carer's Week event, celebrating the work of carers in their community in the beautiful surroundings, with relaxing activities and cake. On Tuesday 6 June, our own Older People, Active Lives service celebrated the wonderful work their volunteers do to cap off Volunteer's Week, with a barbeque in the glorious sunshine. To end the busy week, Wednesday 7 June saw Finnish national health service delegates visit the garden on their whistle stop tour of Central Scotland.
Within a short amount of time, the renovated Walled Garden has already shown the great potential it has for organisational partners and communities in creating a welcoming, safe space to support people of all ages to take time for their wellbeing and each other.
FIND OUT MORE
Our Live Life veterans partnership
Our Live Life Project aims to 'fill the gaps' providing a unique partnership offering of support to veterans and their families.
find out more