"I felt like a newborn baby" - recovering through community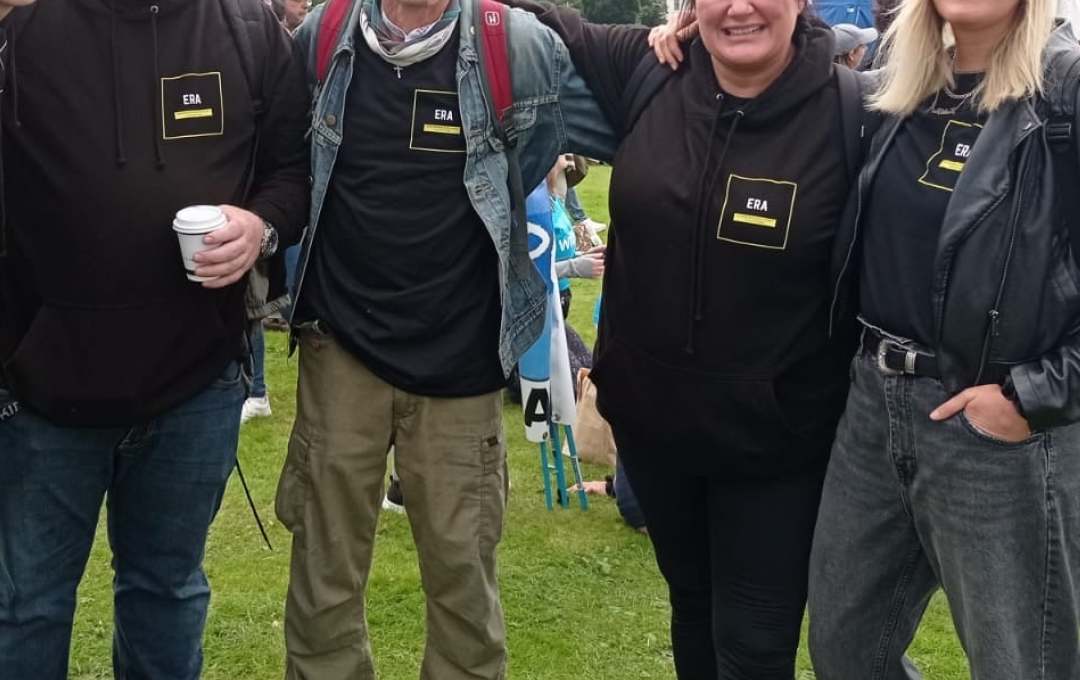 Stephen, part of our ERA community, reflects on how he found support, friendship and direction during one of the most vulnerable times in his recovery.
Treatment was quite a raw experience for me. I came out with absolutely no idea who I was. I'd been using a combination of alcohol, Valium and opiates for over ten years on and off - in reality just to allow me to function in the world. To work jobs that made me miserable. To allow me to go out and socialise without having a panic attack. Even just to be able to sit down at the end of the day without having some sort of crisis. Obviously, the drink and drugs made all of the above even worse, but I'm nothing if not persistent.
Coming back from treatment I felt like a new born baby. Filled with hope, but utterly terrified and crying all the time.
Coming back to Edinburgh detoxed and without anywhere to live was incredibly lonely. I was trying to go to meetings but found the whole process so exhausting and anxiety inducing. I'd often come out of the rooms in a worse state than I'd gone in, and found them incredibly isolating. I didn't want to be in the house on my own, so I'd stoat about town with my headphones in, listening to something miserable from the eighties; Joy Division, The Cure, maybe some Bauhaus. I think in my first week out of treatment I walked up to the top of Arthur Seat three times.
After a few weeks I started to see my kids, look after them after school, go to the park, but I had nowhere of my own to take them - all I had to give was my time.
I knew I had to find something. Something to give me a spark. Something to give me a direction to walk in that wasn't up Salisbury Crags. I found ERA's Facebook page and followed.
Over the next few weeks, I convinced myself not to go to their BBQ as it would be far too busy, and not to go to yoga, as that would far too wishy washy. However, I noticed that they had a film group running. The idea was that the recovery community would create a film from front to back, and see how the process worked.
Due to the start of Covid the film group never really got going, managing only a handful of sessions before lockdown. But I had really enjoyed being involved in a creative process. I loved bouncing ideas around a room, trying to build something together, more than the sum of our parts.
In meetings I had found anxiety unmanageable, however with this group I found that I had to talk, I had to get ideas out of my head. The fact that everybody was in recovery also meant that the deeper conversations, the status reports, the small victories were discussed anyway. The seal was broken and I had soon signed up for circuit training at the Biscuit Factory on Saturday mornings.
When the pandemic hit, one of the first people to get in touch with me was Jemma from ERA. I remember thinking how kind it was that she had reached out, asking how I was and telling me about the plans ERA had drawn up for their COVID response.
Isolation for folk in recovery is a terrifying prospect and I signed up for all the groups I could during lockdown.
I found this whole period incredibly positive. Yoga, quizzes, aftercare sessions on zoom. All the things that my anxiety had told me wasn't for me became central to my days. I moved back in with my family and my relationship with my kids and my partner flourished. I found that I was eating better than ever, getting regular exercise getting stuck back into novels, I had a bit of a spark back. Days were filled with family walks and so, so many fantastic Zoom groups. Special shout out to the politics group!
The real spark though, the thing that would change everything for me, was when Jemma told me that ERA would be doing a creative writing group. I'd always kind of fancied myself as a bit of a writer, especially when I was drinking - you know the sort of stuff, drunk self-indulgent poems about how much pain I was in. But I don't think I'd ever finished a poem and I'd definitely never tried my hand at storytelling. The group was a revelation.
Writing was a revelation.
I could make up characters and do anything to them, put them through the worse circumstances, and wake up guilt free, hangover free in the morning. It gave me a true sense of freedom, a sense of total self-expression, something I don't think I'd ever experienced naturally, experienced without drugs.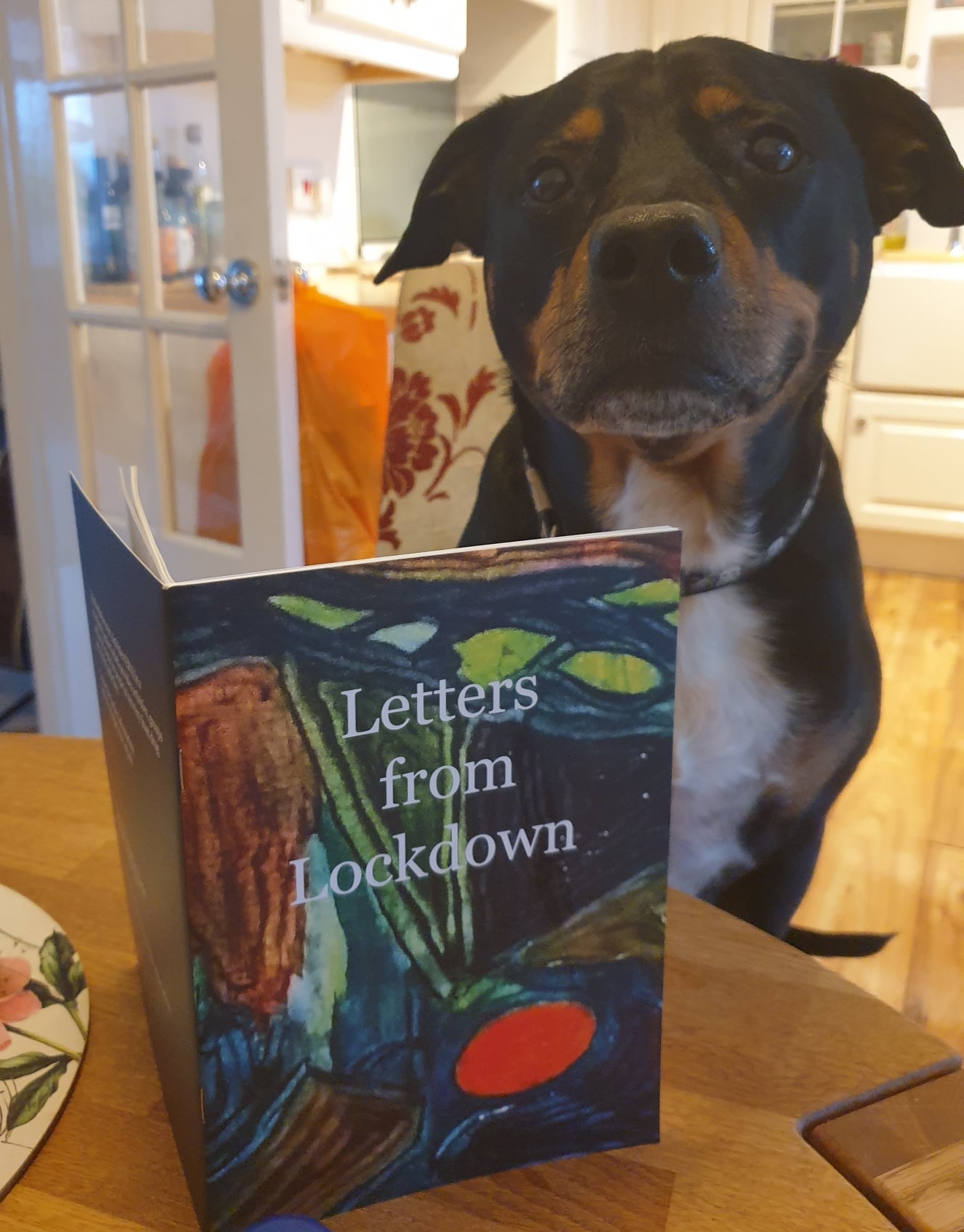 I started writing every day, poems, flash fiction, short stories. Every Monday to this day I join the creative writing group and we share our creativity, we share our stories. It's cathartic, it's funny and it's honest. The group is something that I look forward to, something that gets me through the bad days. Writing has made me a happier person, a more passionate person. Having that creative outlet has made me a better, friendlier guy to be around, a better dad and partner.
I've recently started writing more seriously, whatever that means, and I got selected for a breakthrough group for emerging playwrights at the Traverse. It's early days but I'm working on my first play. It's about four boys just out of treatment who decide to play an escape room together. It's about how they manage to find their spark, their reason for getting better.
Thanks, Mick, Jemma and all of ERA, for helping me find mine.
Find out more
Get involved with ERA
Edinburgh Recovery Activities is a community open to anyone in recovery from drug or alcohol use, at any stage in their recovery journey. Get in touch and join our community!
Find us on Facebook