Let's end the recovery "cliff edge"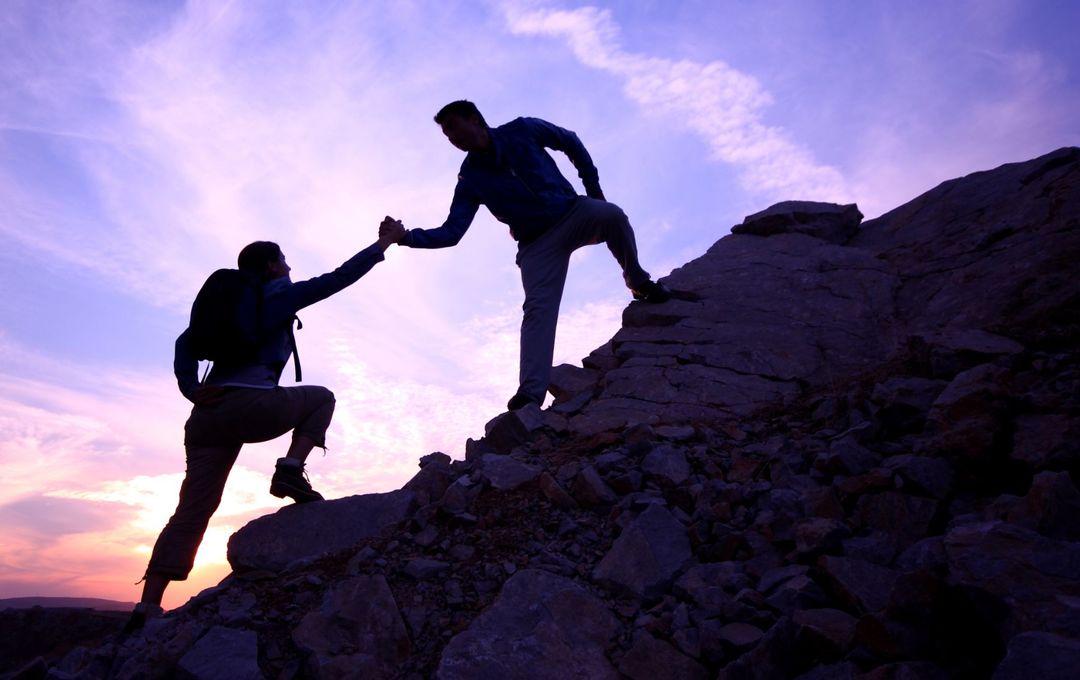 What does it look like to create space and support for lasting recovery? Mick McCarron of ERA explores what support led by and for the recovery community can do.
I'm writing this at the start of Recovery Month, a month where we at ERA will be celebrating the strength and resilience members of our community have brought to their recovery from substance and alcohol use. ERA is a fantastic thing to be part of, because it's a community built by and for people in recovery (at any stage in their journey), and so we're able to organise the support people know they need.
Recovery, and, more often, substance misuse, are a constant part of the conversation in Scotland nowadays, especially in a decade where drug related deaths have climbed constantly and massively year on year.
But all too often, the conversation starts and ends at the point of crisis.
At ERA, we're lucky enough to meet people a little further on in their recovery journey than crisis and rehab services like LEAP, Milestone House and other routes. ERA works with those people who have already found their way to recovery, and are working to maintain sobriety long term.
It's critical that people continue to have support past the immediate aftermath of crisis. We often here from individuals who feel support can sometimes end in a sudden cliff-edge. ERA is actually the only service in Edinburgh directly funded to work with those who have already begun the recovery journey.
Recovery doesn't end when you've stopped the behaviours that made life so hard. All the problems that brought you to using substances in the first place are often still present, and there are often huge chunks of your life that you can't talk about to others without facing huge stigma, and whole social circles you've had to step away from. Recovering on your own can be a lonely place, and keeping up your sobriety means a long-term journey of rebuilding relationships, developing more sustainable coping strategies, and having space and support to talk about and address the challenges that come up as you go.
But right now, that support often isn't there or at least visible.
As a result, early recovery can be a challenging and fragile time, with a relatively high risk of relapse. The ERA community has been a vital touchstone for people across Edinburgh to connect with others in recovery, hold each other up and catch each other when they fall down, but we need more formal support and more space carved out for those in recovery to get space and support long-term.
The services offering harm reduction, crisis support, and help beginning recovery are vital, and to tackle the impacts of substance use, they need to be funded and resourced to support people as widely and effectively as possible. But we also need to make sure that once people leave these crisis services, they don't fall out of the support system.
In order to assist those who have taken huge steps forward in their lives since making changes for the better, we need to have further support in place.
If we're going to tackle the huge impacts of addiction and substance use, we need to offer people genuine wraparound support – not just being there when they hit rock bottom, but extending support in both directions. We need to be tackling the causes that bring people into using substances to cope, offering access to support whenever somebody is ready to reach out, and making sure that there's space and community for people to find solidarity and support anywhere in their recovery journey, whether at 24 hours, or 24 years.
The current state of things, with over 1,300 people a year dying drug related deaths, isn't inevitable. Recovery is not just possible, it's beautiful, and I'm so privileged to feel part of this community.
But we need to support everyone in the long-term, and we need to do it without judgement.
Many people in our communities are afraid to seek help when they fear they might relapse because they're worried about what will happen to them and their families if they go to official sources for support – the potential breakdown of families or the loss of custody for their children for example, or the stigma and shame they may face.
Successful policies to reduce the public health fallout of drug and alcohol use in other countries have given us a lot of evidence that taking a less stigmatising, less criminalising, and more supportive approach to substance use has a huge positive effect on people's ability to recover, and to stay in recovery long term.
And we know this within our communities as well – where substance use is met with punishment, criminalisation and social stigma, there are a lot more barriers to sustainable recovery.
You're much less likely to relapse if you have a community to turn to without fear.
Support, community and empathy makes recovering from a relapse much more manageable.
Nobody knows the challenges and joys of recovery like somebody who's been through it, and if we want people to be able to access recovery, policy-makers and support services need to be led by the experience and knowledge of the recovery community. It's time to stop thinking in terms of "helping addicts" and start working in partnership with, or led by, people with lived experience of recovery.
We're not dealing with "the problem of addiction." We're working as part of a community that supports each other in lasting, meaningful ways. Without that kind of community-led, person-led approach, and without support before, during, and after someone hits the point of crisis, we're just putting a sticking plaster over the deeper issues.
Get involved
Join the ERA community
ERA is open to anyone in Edinburgh at any point in their recovery journey. If you're in recovery from alcohol or substance use and looking for a supportive community, check out our events below.
Find out more