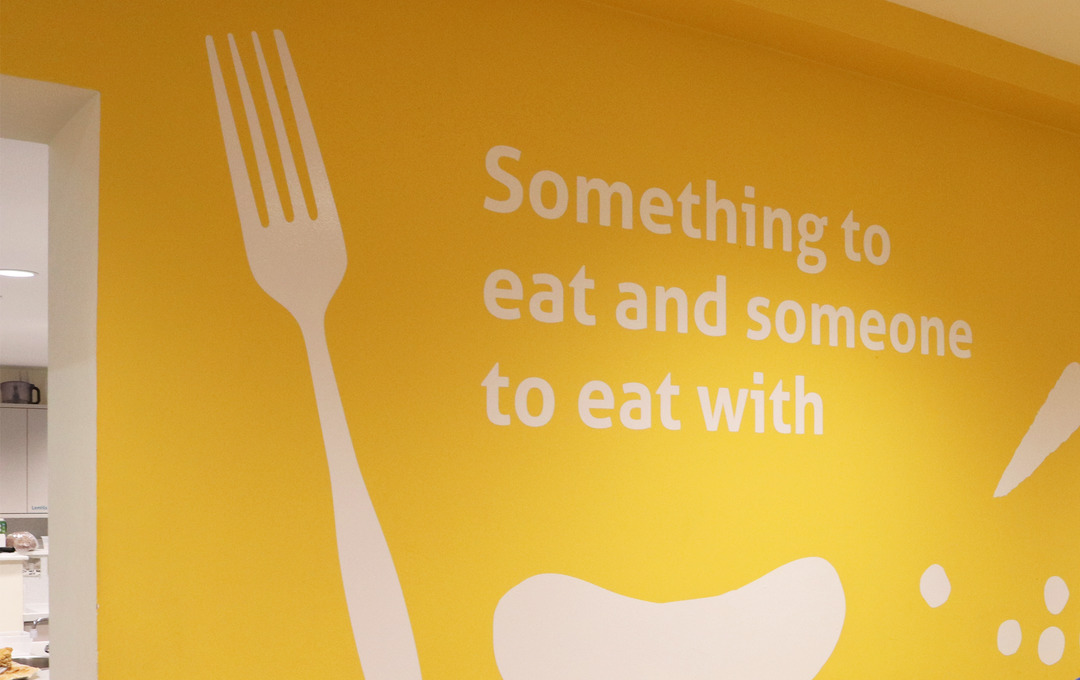 This July, our Flavour and Haver Cook School held its first Summer Programme for Young People, in partnership with Thrive Edinburgh. Aga Podzielinska, our community food worker reflects on the programme she helped develop and run.
Throughout the month, our community kitchen provided secondary school students currently on summer break, a space to learn from our local culinary experts. We invited a diverse group of culinary talent to teach how to make delicious food. The programme aimed to provide a free experience for local young people, keeping them busy during the holidays and leaving with a new skill.
Each week, two 3-hour sessions were held introducing a new chef and a new dish. Our first session was led by Chef Tom from Steam Bunny, who guided the students through making fresh pasta and Euro-Asian style steamed buns, which were stuffed with homemade jam and radish salad. Classic burgers and milkshakes were the chosen meal by Chef Brian from Howies. A taste of Spain was brought to Leith with Chef and Baker Andrea from Kvasa bakery, who taught us how to make paella and a yummy cheesecake using her Mum's recipe.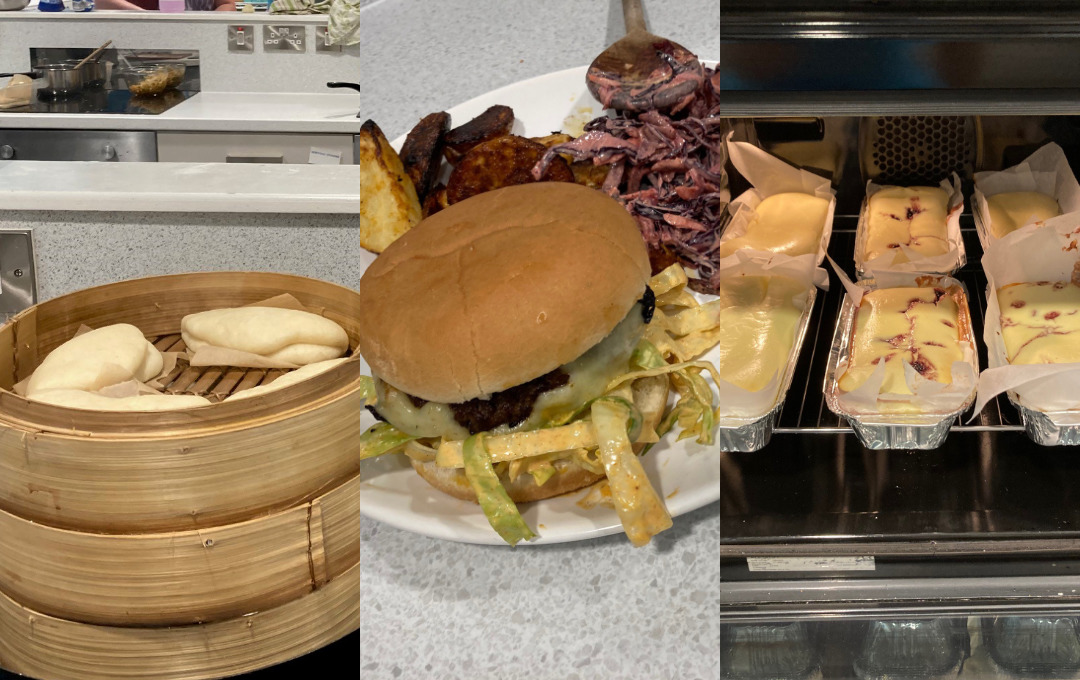 This was then followed up by the host of our Syrian Supper Clubs, Noura, sharing how to prepare smoked koftas and tricks to decorate a lovely hummus. The head chef from Punjabi Junction, Darshan, shared with us the knowledge to make a great chapatti and very spicy aloo curry. Finally, our last session was led by Babyfaced Baker Rhian, who ended our programme on a 'sweet' note, guiding our students on making stuffed cookies with various sweets and flapjacks.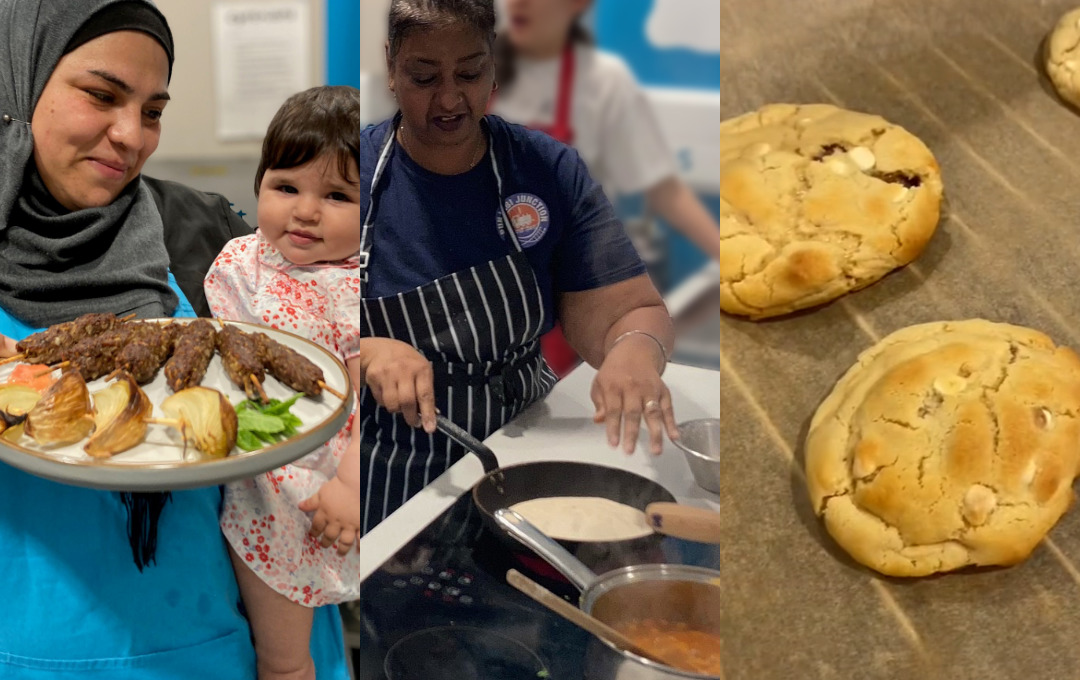 At our cook school, we pride ourselves in creating a welcoming space, providing something to eat, and someone to eat with. A parent of one of the attendees at our summer programme shared the experience her son Lewis had:
"As Lewis has autism, I got the opportunity to stay with him throughout each of the 3 -hour sessions taken by a different professional chef from the local Edinburgh food scene. Each session had a different theme, but all of them focussed on using fresh produce to make healthy, nutritious food which would appeal to teenagers (homemade beefburgers, stir fry rice dishes, etc). 
"As Lewis needs extra support, the guest chef and all the Cyrenian's staff made the necessary adjustments to ensure it was a very inclusive experience for Lewis and all of the other students. Everyone was made to feel very welcome and no matter how much cooking experience you had, there was loads of support. On the odd occasion that the day's menu was not to the liking of a student, the team at the Cyrenian's Cook School were able to offer different ingredients. Lewis wasn't particularly looking forward to the vegetable paella, so the staff gave him some meat and taught him how to make meatballs to make his paella more attractive. It kept to the principals of fresh and handmade, and Lewis had a very clear plate by the end!"
"Lewis and I would recommend this to any young person wanting to learn some basic cooking skills or just if they want to meet new people and have a fun time."
Confidence in the kitchen is an important life skill which will support each young person as they go on to live independently. For some of our students, this course helped develop a passion for cooking that they previously didn't have.
This group of young people not only left the programme having had an enjoyable time, but now also have an array of recipes and new skills that we hope will empower them to cook at home for themselves or family.
Thanks to everyone – the chefs, the staff and volunteers, and most of all the young people – who joined us to try out some really delicious cooking!