GUEST BLOG: Uncovering Hidden Homelessness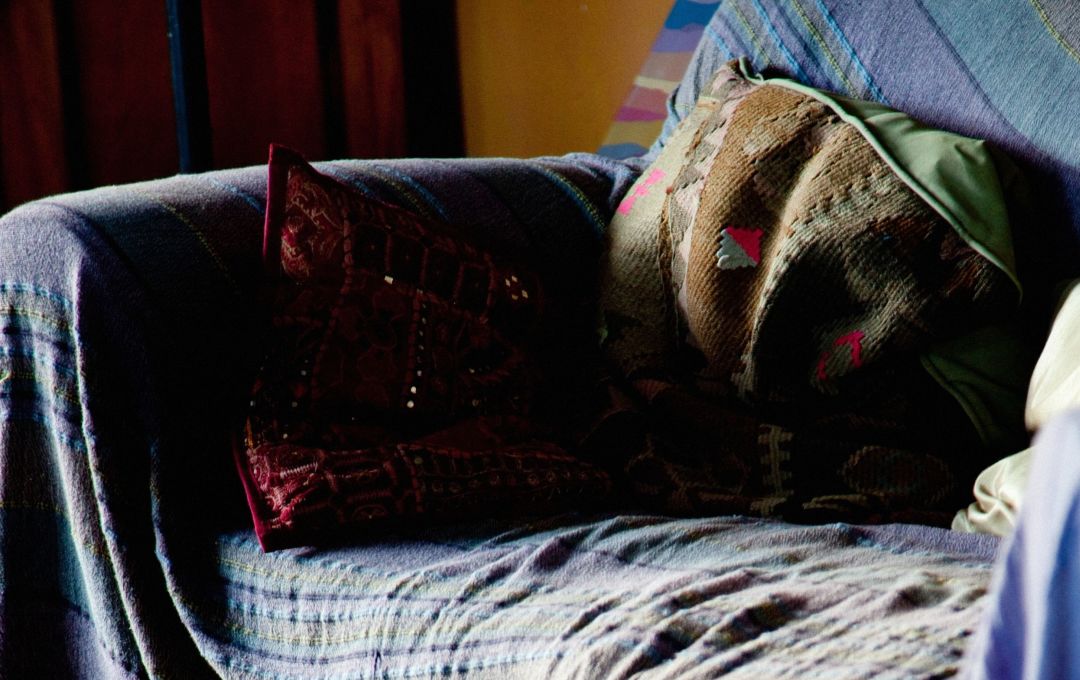 Following a recent Scottish Frontline Network event on the theme, Pedro Cameron, Engagement Coordinator at Homeless Housing Options, explores the often-invisible experience of hidden homelessness.
Homeless Housing Options is a new project run by Scottish charity Housing Options Scotland. The project offers advice, information and support to disabled people, older people and members of the Armed Forces Community who are facing homelessness across Scotland.
The Homeless Housing Options team was happy to speak to a variety of professionals working in the homelessness sector the other week as part of our "Uncovering Hidden Homelessness" session, delivered in partnership with the Scottish Frontline Network.
At the session, we discussed "Hidden Homelessness", what that term actually means, and how frontline workers can identify signs of hidden homelessness. We also explored how frontline workers can support elderly people, people with disabilities and members of the Armed Forces community who are facing homelessness.
Defining Homelessness, Defining Prevention
We initially asked the participants to discuss in groups what homelessness, prevention, and hidden homelessness means to them – with a range of personal interpretations put forward.
For Homeless Housing Options, the way we define homelessness is that "Homelessness is when someone does not have a place that they can call home." We support anyone who defines themselves that way.
When it comes to prevention, our experience is that when most people talk about that, they mean prevention from rough sleeping. For us, prevention means preventing someone from having accommodation that is unsuitable or none at all.
There are several types of situations that we would deem to be categorised as "hidden homelessness"
Sofa Surfing
When we use this term, we mean staying on the sofa, floor or in the spare room of a family member or friend.
Notice to Leave
When a private landlord asks a tenant to leave under one of the 18 allowed grounds dictated by the Scottish Government.
Overcrowding
This is a complicated one and there are many variables that impact on whether a household is considered overcrowded or not, particularly in large families, around the ages of children living in a property. The Shelter Scotland website lays out the grounds for overcrowding.
Unsuitable accommodation
There are a few definitions of this which we take into account. Someone could have an emergent or new disability which means a property they were previously living in becomes unsuitable for them – if they are unable to reasonably use the property. A property could also become unsafe for someone to live in due to harassment, violence, or abuse.
At risk of repossession
In the current climate, we see a lot of homeowners who are unable to keep up with their mortgage payments – particularly people with interest only mortgages unable to settle, and older people.
Changing perceptions of homelessness
Our own clients often come to us for support and don't realise they are eligible and entitled to homelessness support from their local authority. They believe that unless they are actually sleeping on the streets, or roofless, they don't qualify. We have had clients who have been sofa surfing for more than a decade and don't realise they are homeless.
As part of our work in changing perceptions of what it means to be homeless, we have developed a feature on our website called the Client Gallery. This new feature allows us to share the lived experience of our clients to demonstrate the wide range of presentations homelessness can take. Each client is anonymized and presented via a profile, which identifies their unique characteristics, along with a summary of their situation when they approached Homeless Housing Options for help – as well as examples of how we were able to support them.
Anyone can visit our website and view the gallery. Users can filter based on Local Authority, age, disability, whether or not they are a members of the Armed Forces community, the household make up, and the reason for homelessness. This is intended to allow users to recognize the many ways that people can be homeless, and perhaps even see it in themselves, and by extension, realise that they are entitled to support.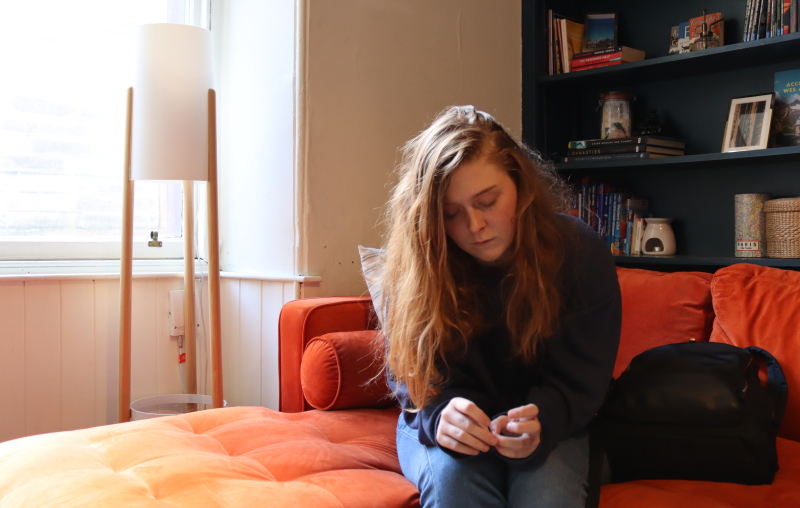 The hidden homelessness of women
The unique challenges of our client groups
Our different client groups each face unique challenges. All of the groups are seeing a steep rise in private renters receiving Notice to Leave from their landlords.
For disabled people we are seeing some common threads in the issues they are having when they present to us for support. Due to the specific needs of people with all sorts of disabilities, there is a serious lack of permanent options available for them.
Similarly, getting suitable temporary accommodation for disabled people can be extremely challenging due to a lack of accessible properties. Local authorities just aren't able to offer accessible accommodation on a temporary basis.
People who have previously found their property to be suitable can suffer from emergent disabilities which make their home very suddenly no longer suitable. This can lead to extended hospital stays due to being unable to get in and out of their property.
Due to the lack of accessible or suitable properties, disabled people are often placed in accommodation far away from their usual area, and away from their support systems.
For older people, homelessness presents other challenges. Notice can be handed to older people who have been in private rented properties for a long time. This can be very unexpected and older people can be out of touch with what options are available and how to access them. The digitalisation of most systems can make applying and bidding for properties very difficult.
For the Armed Forces community, some of the issues we see include difficulties with PTSD and mental health issues, as well as a more general difficulty in adjusting to what is known as "Civvy Street" or civilian life. We also often see that medical points are not awarded for PTSD.
Something that local authority workers don't often know is that Armed Forces veterans do not need a local connection to apply as homeless in a local authority, thanks to the Armed Forces Covenant. Veterans can be turned away from applying as homeless in a local authority and not be aware of their rights around this.
Another way to look at hidden homelessness is that for many people, homelessness is not necessarily related to trauma, addiction or complex needs. This doesn't mean that these people are any less entitled to support than those with any of these specific circumstances. In our experience, much of the focus we see in the sector is, rightfully, around trauma, addiction, and complex needs. However, most of our clients don't fall under these characteristics and have become homeless due to other circumstances.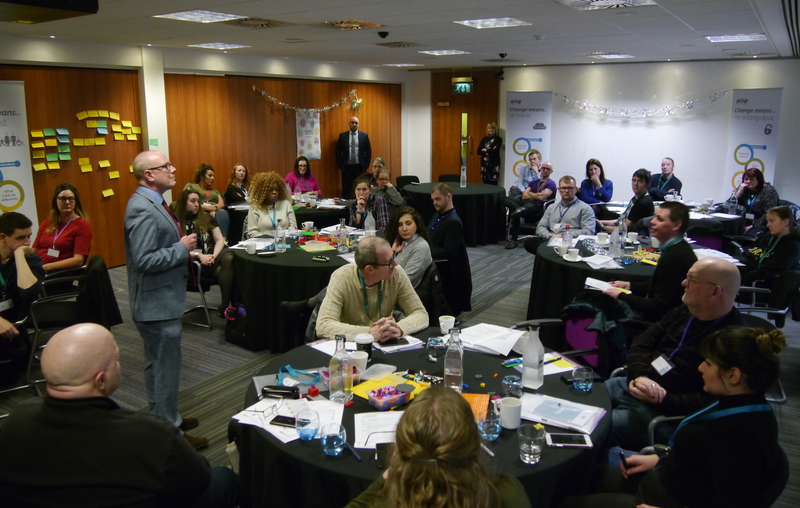 Read more about our networking projects
Connecting with the Sector
There is a lack of representation for the "hidden homeless". We believe that this is due to a reluctance of people who have faced hidden homelessness to share their lived experience. It is vital that we find ways for people who need support with housing crises to see themselves and their situations represented, and that they are no longer "hidden".
It is also vital that professionals working in frontline roles are aware of these issues and how to best support these clients. We appreciated the opportunity to connect with the Scottish Frontline Network and hear directly from frontline workers how they understand "hidden homelessness". We also discussed the challenges they experience when working with our client groups and shared examples of good practice.
As an organisation, one of our key areas of interest is establishing ways that we can work together with our clients, other organisations, local authorities and the government to help ensure that there are positive relationships between all involved in the homelessness process.
We think that the key to this is connection. We believe that shared experience and expertise can benefit everyone involved in the homelessness process, and we aim to simplify and condense things not just for the people experiencing homelessness themselves, but for those working to support them.
For our clients – homelessness is an issue for them right now, not next year, or in 5, 10 or 20 years. Our work is rooted in the reality of the sector today, and its challenges. For Homeless Housing Options, it's about working together to deliver solutions for those dealing with homelessness in 2022.