Our Policy and Participation work brings together our work with the Scottish Frontline Network and our partnership with All in for Change.
Both projects provide a range of opportunities for those with lived experience and those 'on the frontline', delivering homelessness support services, to have their voices heard and share their experience to influence decision making.
At Cyrenians we want the voice of lived experience front and centre in all that we do. Likewise, we believe that those who work in frontline roles have a unique and vital perspective which can help guide our decision making. We are proud to be part of two national projects which build on these beliefs further, bringing to life policy changes in homelessness in Scotland. Our All in For Change work is a unique approach to tackling homelessness, bringing together lived experience and professionals to create the opportunity for long-term change in partnership with Homeless Network Scotland and Scottish Community Development Centre.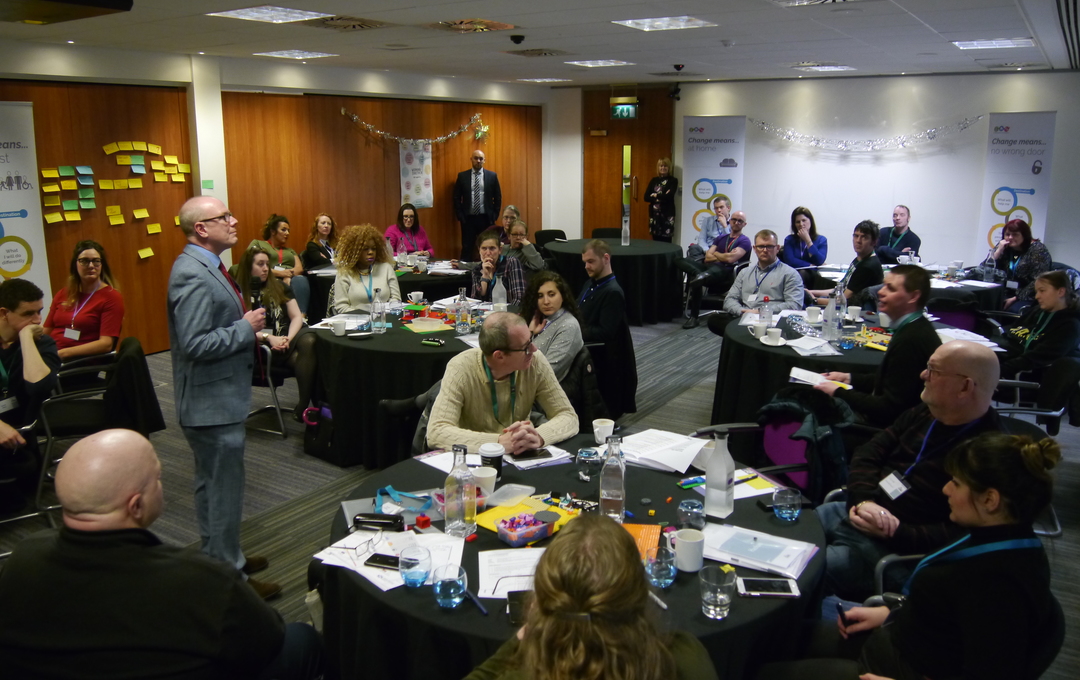 The Scottish Frontline Network, delivered as part of a national network supported by St Martins in The Field, brings together staff working in homelessness to identify and respond to common themes impacting their work, and inevitably those they support. By sharing our practices and approaches we help shape working practices across Scotland and the UK and are able to create shared resources and opportunities, improving homelessness provision across the board.
Visit the Scottish Frontline Network for more information or subscribe to our mailing list to stay up to date with our events.