Volunteering is the great leveler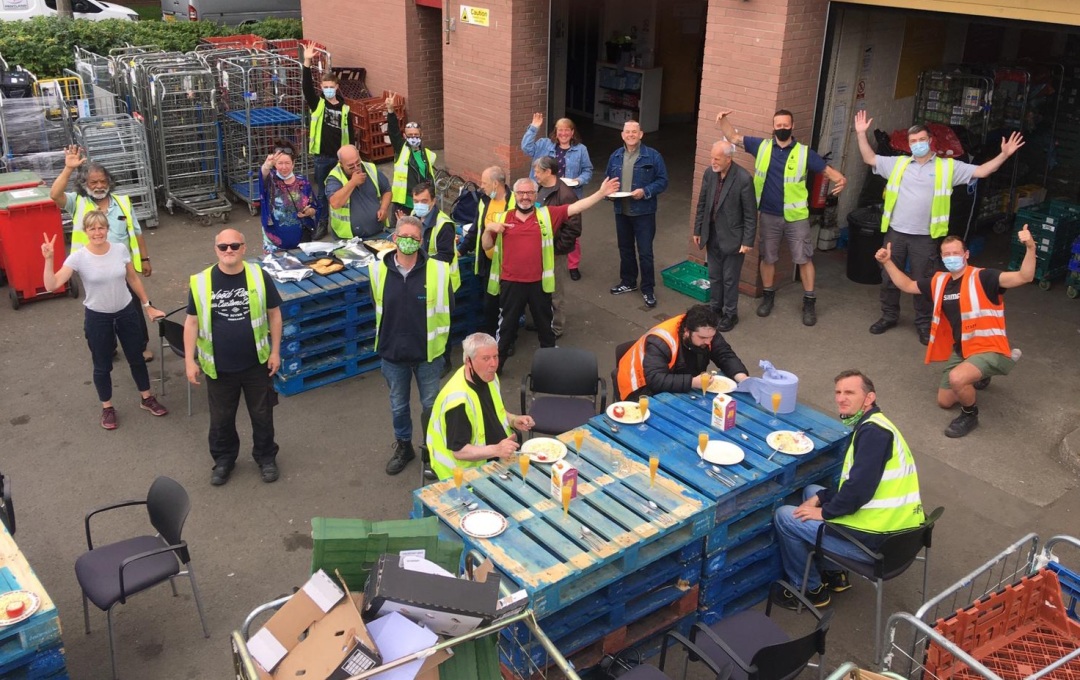 Craig Buchan, Our FareShare Depot Manager, writes about how volunteering opens opportunities for people to grow.
After five years of working at our FareShare Depot in Leith I have learnt how powerful volunteering can truly be. For some, volunteering is a way to fill their day, for others, it's a way to find their feet again – no matter the reason folk get started, we're glad to welcome them to our wee team of passionate volunteers.
The depot is a special place in my opinion. It reminds me a bit of home (Shetland) in that it's a place with people from all different backgrounds. It doesn't matter if your day job is high powered, or if you are unemployed and trying to learn the ropes of a regular routine again – you still need to muck in, get the food sorted, get the orders picked, and the vans ready to head back out again. When you know that what you're doing is benefiting literally thousands of people across the South East of Scotland, it's hard not to get caught up in the energy of the place.
During the pandemic, we were a much smaller team, and the demand for what we were doing was so much higher than usual, at times we were redistributing four times as much food as we had done before. Despite how busy we were the team pulled together knowing that what we were doing was helping thousands of people and the camaraderie and community we had was special and helped get us through such a tough time.
I wouldn't have blamed our volunteers if they'd decided they didn't want to, or couldn't come in during those hard months but it was quite the opposite. We became closer than before, all of us mucking in, and I realised that for some of the people in our depot, we were the only people they saw every day.
Now that the demand has slowed a little, we have a bit more time to chat with each other, and I can see how having that connection to the depot and each other has pulled us all through a difficult few years. We have a common goal, and a reason to get up and out the house every morning that's bigger than each of us – I think that's why people stay volunteering at the depot as long as they do. The work we're doing matters, and it means when we wrap up for the day we've all left our community in a better place than it was when we started.
Don't get me wrong – it's not a utopia, the work can be tough some days, particularly if a van is out of action and there's 100+ orders to get out. But we get through it with a joke and a laugh (and Jockey's home cooked lunches!).
People come to volunteer with us from all walks of life. We've helped people get routine back into their day, supported others to seek mental-health care, championed folk to move on to jobs that they previously didn't believe they could do. It's always a bittersweet day when someone decides to move on, but I know there are other people who will come and join our team, and fill that space with their own character, goals, and aspirations.
Working at the depot has given me the chance to meet so many amazing people, and whilst they credit our work, and our team, to helping them turn their life around or 'giving them back' control, it's really their own work and effort that's made the difference, we're just there to remind them they can.
Food Is The First Step
No one should have to go hungry
Every week, the Depot delivers food for over 20,000 people. Together, we can make sure no one has to go hungry.
Support us