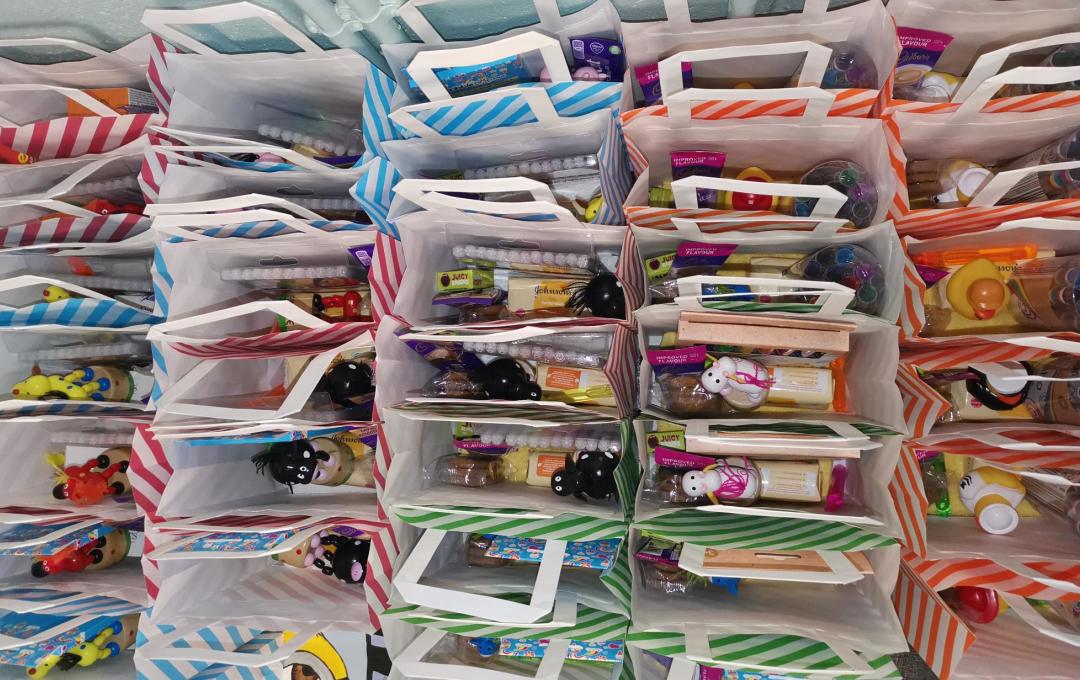 After our Sharing & Caring day at HMP Addiewell, Lesley Frame Whitelaw from our visitor centre reflects on the importance of small kindnesses in times of stress.
On World Mental Health Day at HMP Addiewell, we were able to use a small grant from the Scottish Mental Health Arts Festival and Thrive for our Sharing and Caring event, where we distributed 'wellbeing bags' to the families of people held at the prison.
The bags contained little gifties we thought might help people take care of their mental health and wellbeing. We put together some bits for a relaxing time, including soap and washcloths, hot chocolate, tea and biscuits, and some art supplies - colouring books for the little ones and paint-by-numbers for the grownups. We also included some ideas for mental health first aid, including packs of 'mindfulness cards' and stress balls.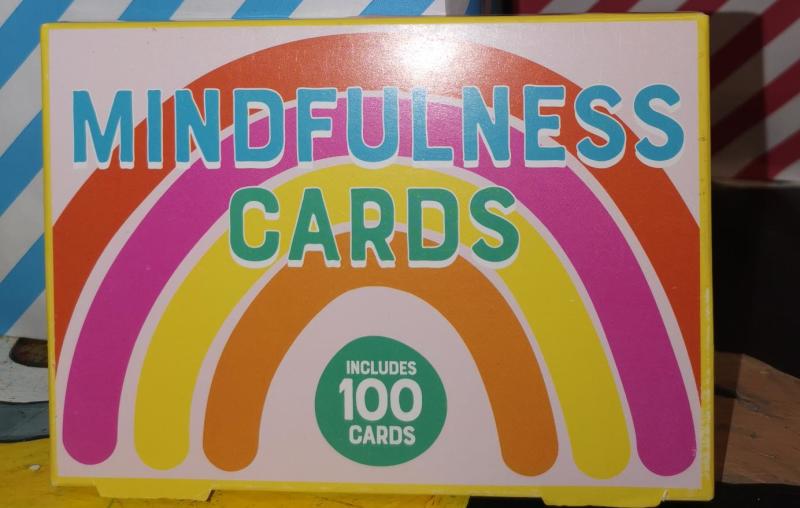 For children, we put in these sheets to help them write a letter to someone they miss – it could be their loved one in Addiewell, or anyone else they haven't seen in a while. We also included a stamped envelope – it's these little things that kids might not think of and parents might stress over.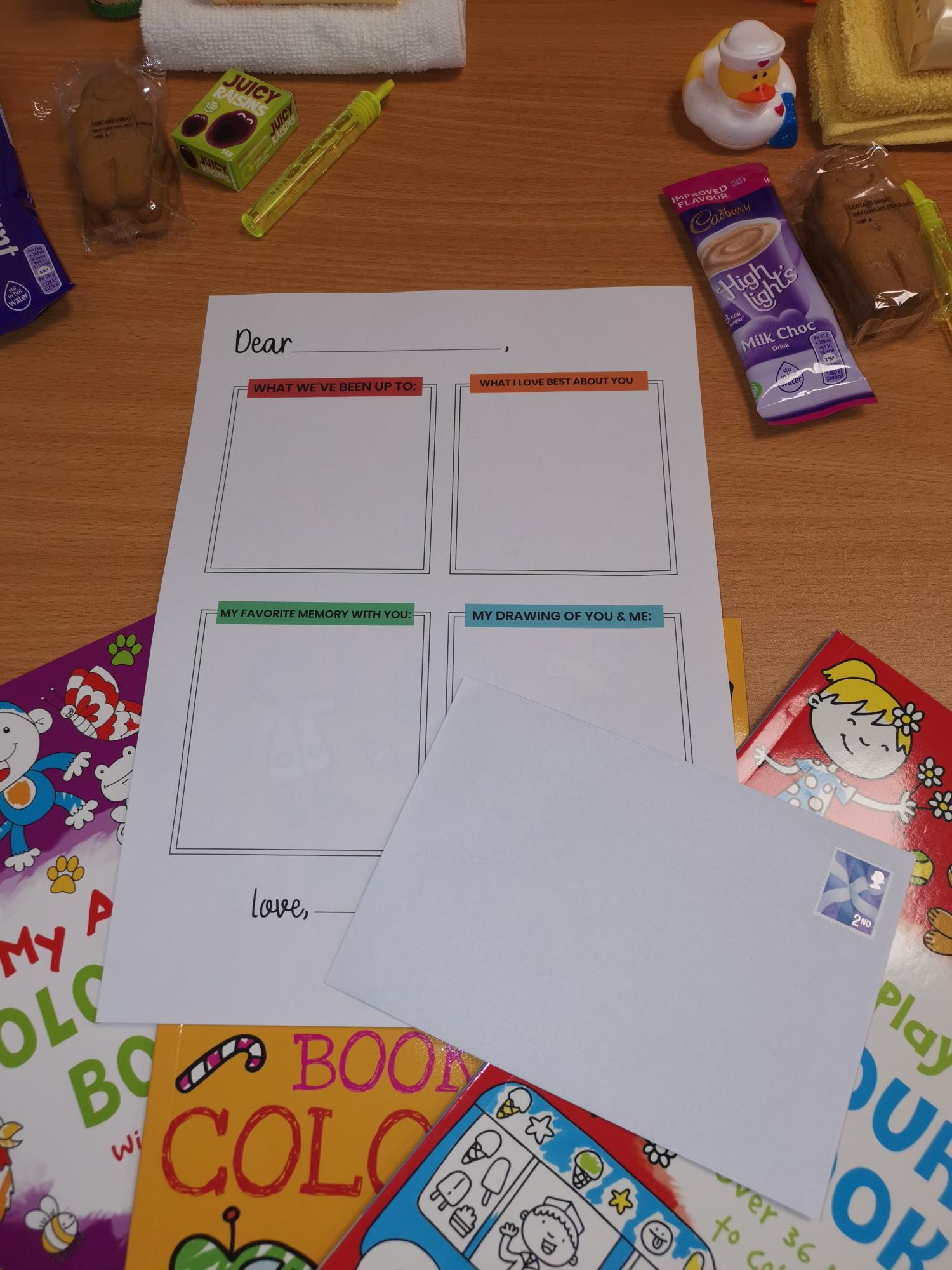 These wellbeing bags went out to everyone, adults and children, visiting loved ones at HMP Addiewell. We really wanted to give families who are often dealing with a lot of stress the chance to take a beat and look after themselves.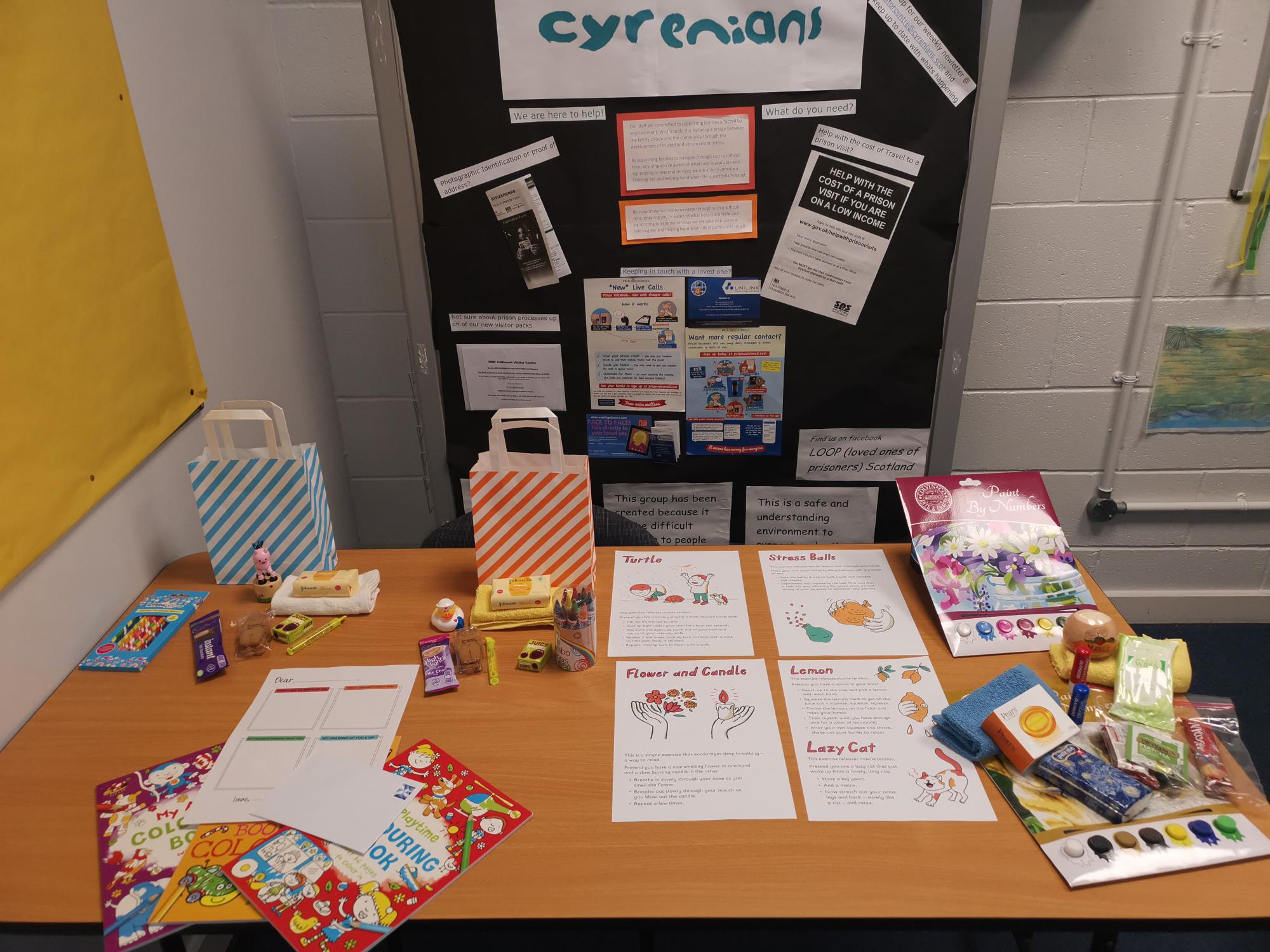 For almost anyone, having a loved one in prison is a difficult and stressful time. For a lot of people we meet at the visitor centre, their loved one's arrest has turned their life upside down. A lot of families are experiencing money troubles, and often parents are suddenly managing on their own with their partner incarcerated. For children, the sudden separation from their parent or loved one can be really confusing or traumatic – a lot of younger children don't fully understand what's happening, and older children may be dealing with mixed feelings of anger, betrayal, loss and fear.
Having a loved one in prison can be really isolating. There's so much stigma around having a family member in the justice system, with families often experiencing bullying, feeling like they're the centre of gossip, and being mistrusted or excluded by their communities. As well, the pressure of single parenting, financial worries and similar stresses can be overwhelming, and make it difficult to stay engaged with your community.
Social isolation has often been part of people's lives well before their loved ones end up in the justice system. The vast majority of families we work with, and indeed of families of those in prison across the country, have had experience with things like institutional care, family breakdown, poverty, addiction, trouble engaging with education, and other issues that often leave people with limited support networks and a lot of stress and trauma to deal with throughout their lives.
At the visitor centre, one of the most rewarding and important things we do is just to be there for people at a time when they're feeling really alone. There's a lot we can do to help people feel less alone and be more supported, from ongoing relationships with our key workers who can check in regularly to building communities between families of people in prisons – our newsletters and events have often helped people to find friends and community support among other people going through a similar experience.
But what's easy to overlook is how, when so much of your life revolves around putting out fires, managing crisis after crisis and worrying about your loved ones both in and out of prison, it's hard to feel like there's anyone looking out for you. One thing that really struck me about our wellbeing day was how many people were just touched to be given something. One woman told us,
"I can't remember the last time somebody gave me a gift."
The impacts of the issues Cyrenians deal with can be overwhelming, and it's easy to only focus on big solutions. But sometimes we overlook the power of kindness – how important it can be to just be seen, and to have someone think about your happiness and your wellbeing.
Support our work
Help us be there for people when they need us
Your small act of kindness can make a huge difference. Every penny we receive helps us reach out to people in need of support.
Support us