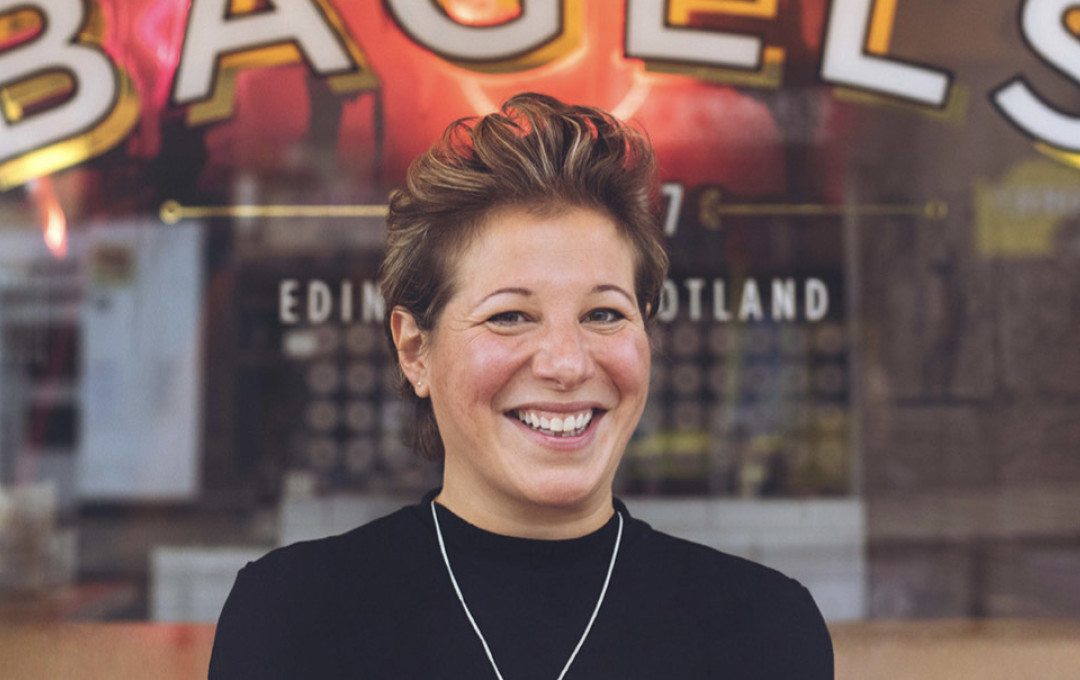 Larah Bross - affectionately known as Mama Bross - owner of Bross Bagels guest blogs this week to share her experience of the power of food in support of our Food That Goes Further appeal.
I'll be honest with you, at no point pre-2017 did I ever consider the possibility that my life would become entirely bagel shaped. I had other plans - very definite plans… plans of making it in comedy. Of becoming the next Joan Rivers or Ruby Wax and I pursued these plans with all the naive zeal of anyone who has had ever made it in showbiz, in every film about somebody trying to make it in showbiz. I put in the hours.
There's that saying - if you want to make God laugh - tell him your plans…. I did that - and He didn't laugh so to cut a long story short, the whole thing just didn't work out and I unexpectedly found myself a bit lost and in desperate need of a new direction. That's when I went down the bagel hole.
'Why bagels?' is a question I get asked a lot. I would love to tell you I thoroughly researched the marketplace, identified a gap before implementing a marketing plan backed up by a detailed business strategy. The honest truth is - I really missed Montreal bagels… so I rolled a dice.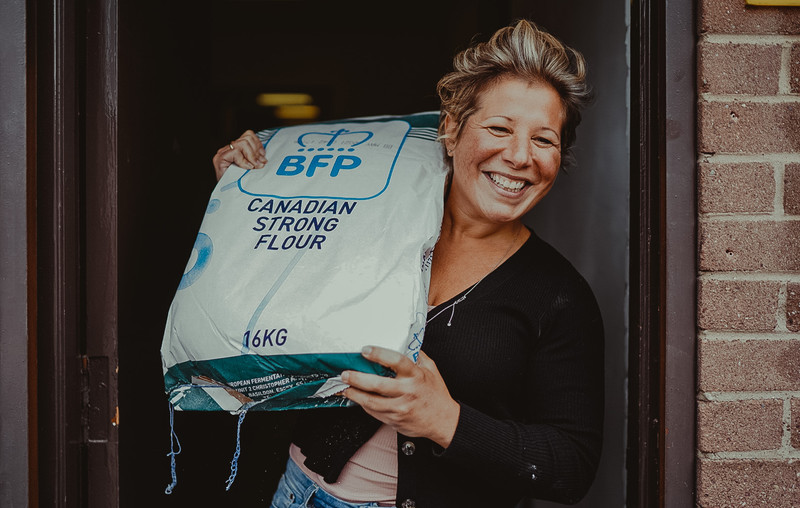 Though I didn't appreciate it at the time - bagels had been a recurring and important theme throughout my life. Growing up, my mother had a recipe for every possible trauma from skint knees to dead pets. There wasn't a problem that existed that could not be soothed by liberally applying the right ingredients. A staple in her culinary medicine cabinet, was the humble bagel topped with various delicious things, specific to whatever your particular problem was.
Bagels were also the food of my adolescence - Montreal bagel shops being the cool place to hang out… I was eating a bagel on my first date, my first attempt at performance poetry was in a bagel shop, my first hangover - it was a Chicken Parm Bagel that got me through it…
When I moved to Scotland - one of the things I missed most was bagels - I used to get my family to send them over - the delivery cost being three times the price of the contents but I cannot tell you how happy those parcels made me.
We all have our comfort foods - and they're comforting because food connects us to the best part of what it is to be human. It connects us to memory, it connects us to the present moment and above all, it connects us to each other. Making someone food - particularly food that you love yourself, is an incredibly fulfilling thing to do. It's an act of expression and an act of care. It's such an intimate and positive undertaking and for me it's taken on extra significance since the pandemic. I will never again take for granted the opportunity to share food with friends and family.
That is 'why bagels?' and it's these values that are at the centre of what the Cyrenians are about which is why we are proud to be teaming up with them.