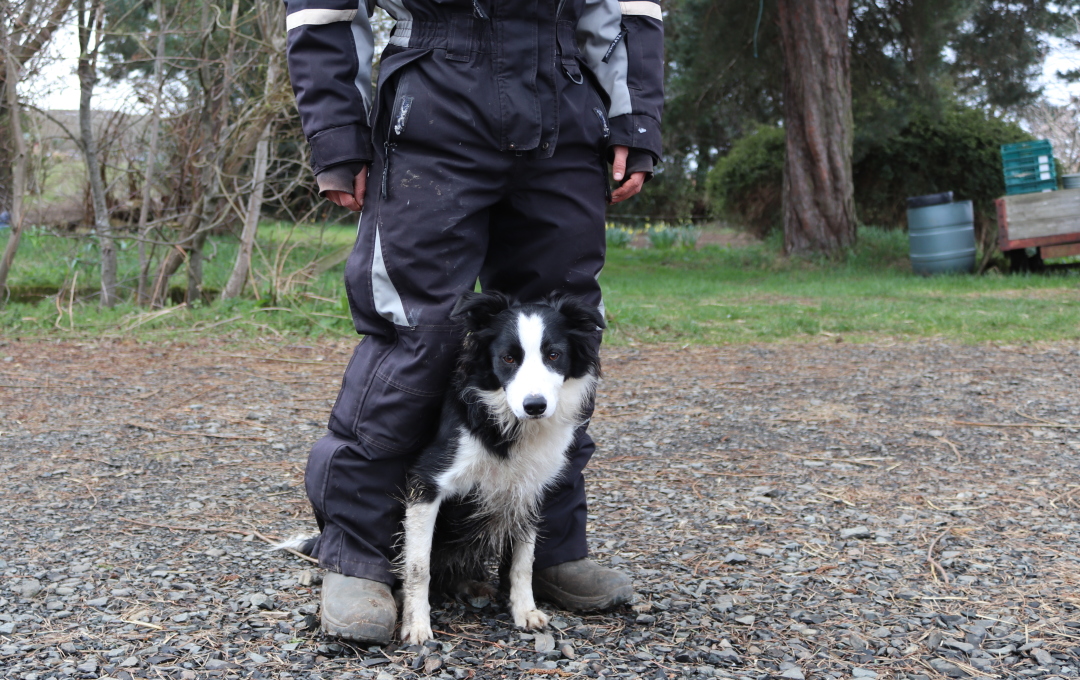 Bailey, who's leaving our Cyrenians Farm to get into an agricultural career he's passionate about, looks back on how the community, support and experience he got working on the farm has helped him build a positive future.
Things had been bad at home for a long time – my mum had a lot of trouble with her boyfriends and it often wasn't safe for me to be around. So as a kid I spent a lot of time with my grandparents. They've got a farm, and grandad trains dogs – he's really good, he's been all around the world working as a trainer. He was really hoping that I'd carry on the family tradition and follow in his footsteps.
But when I was 13, me and Mum moved away to West Lothian to get away from a bad situation with her ex. It was good in a lot of ways – she was able to get a lot more support - but by that time I'd fallen in with a pretty rough crowd and got involved in a lot of dodgy stuff.
I wanted to work on farms, though. I love it – it's always exciting, there's structure but there's also always surprises. My HYPE key worker lined me up with a couple of placements, but nothing really worked out – at one outdoor project I clashed with the project lead, and I tried youth groups but I had absolutely no interest in them. But one day she was passing the Cyrenians Farm and saw they were looking for volunteers, so I applied and started helping out there.
A few weeks later a Community Jobs Scotland vacancy came up and my supervisor encouraged me to apply – I guess I did well, because the Farm took me on as a trainee. I did that for a year - I helped grow things and set up the chicken run and supported with trainings - and when that contract ran out, they offered me a promotion to Farm Worker.
When I started, it took me a while to come out of my shell. A couple of years ago there's no way I'd have been able to sit down and relax and eat with total strangers.
The farm's changed my outlook – it's shown me not everyone's out to get me.
It's like a big family here – I know everyone who's with Cyrenians has got my back, even if I don't know them, and the people on the Farm have totally changed my life. Andie, who coordinates all the growing here, she's amazing – I call her my "work dad." If I'm struggling or need to have a bit of a rant she's always there for me.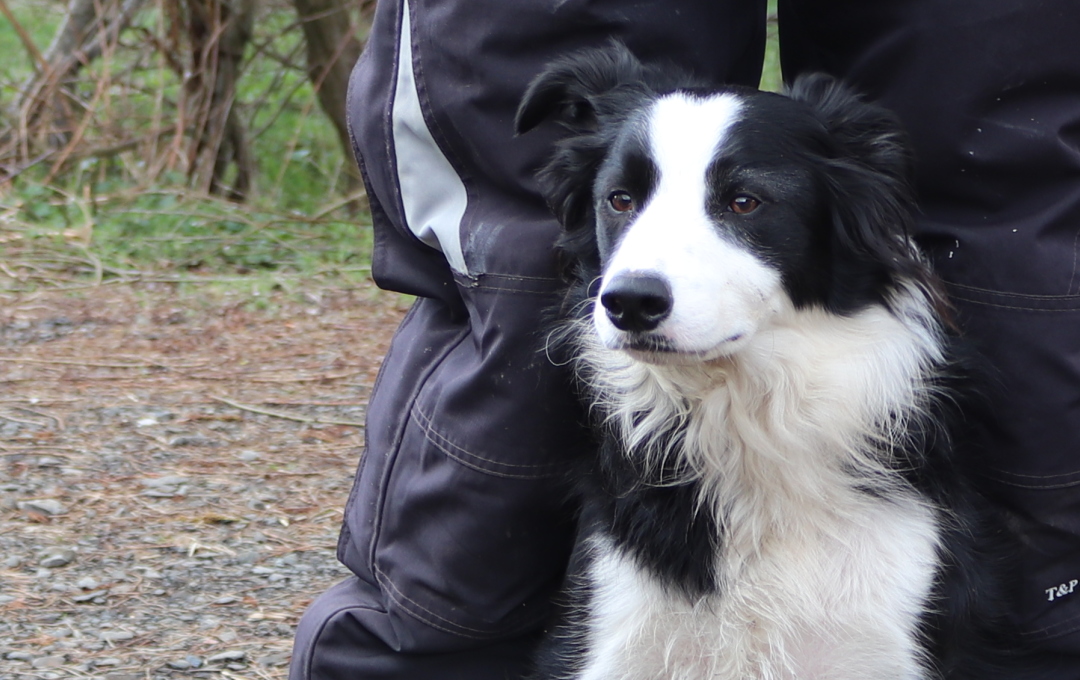 The Farm has changed my life in another big way – I've got back into dog training! A colleague at the Farm Community had a friend trying to rehome a dog. His owner wanted to put him to sleep because they didn't know how to handle him, and my friend at the Community thought of me.
That's how I got Shep – he's my first dog since I was at my granddad's. He'd not been treated right and I had to help him learn how to trust people and how to behave. He's helped me remember how much I really love training dogs.
I've got two more dogs now who I'm training up, I'm doing some professional training, and I've reconnected with my granddad. I was working with some of the dogs down on his farm recently and he told me that I had an amazing natural talent for it. I don't want to seem big-headed but it's really true – I love working with the dogs and it just comes easy to me.
I'm leaving the Farm now after two years. I've got an apprenticeship down in the Borders, it pays well and comes with a house and everything, and the guy who's hired me on is wanting to help me develop my work with the dogs. I'm working towards something really good, and I'm carrying on my family legacy – my goal right now is to win a sheepdog trial while my granddad's still around to see it.
I want him to know he was right – I'm going to carry on the family line and make him proud.
I don't think I'd have this chance if it wasn't for the Farm – I wouldn't have had the confidence, and I wouldn't have had Shep and the time and support to start training again. Back when I started I spent all my time sitting around at home smoking up and not doing much, I didn't really trust anyone or think I was up to much. Now when I get home after work I just want to get on and get things done.
If I'd still been going round with my old crew and living the life I was living when I came here, I don't know where I'd be now – probably a junkie, in prison or dead, like a lot of my old friends have ended up.
I'm going to miss the Farm. I've got really mixed feelings about leaving – I'm so happy and excited for the future I can see for myself, but it's hard to leave so many good friendships behind. I have the potential to build a really great career and I'm not going to miss the opportunity, but once I'm done with lambing and I have some time off, I'll be back to visit plenty – they're not getting rid of me that easily!
Support the Farm
Get involved with our Cyrenians Farm
There's a lot of ways you can help people like Bailey continue to benefit from the safety, opportunities and community of our Farm, from volunteering to buying our fab organic produce.
Find out more