#TeamCyrenians prepare to take on the Edinburgh Marathon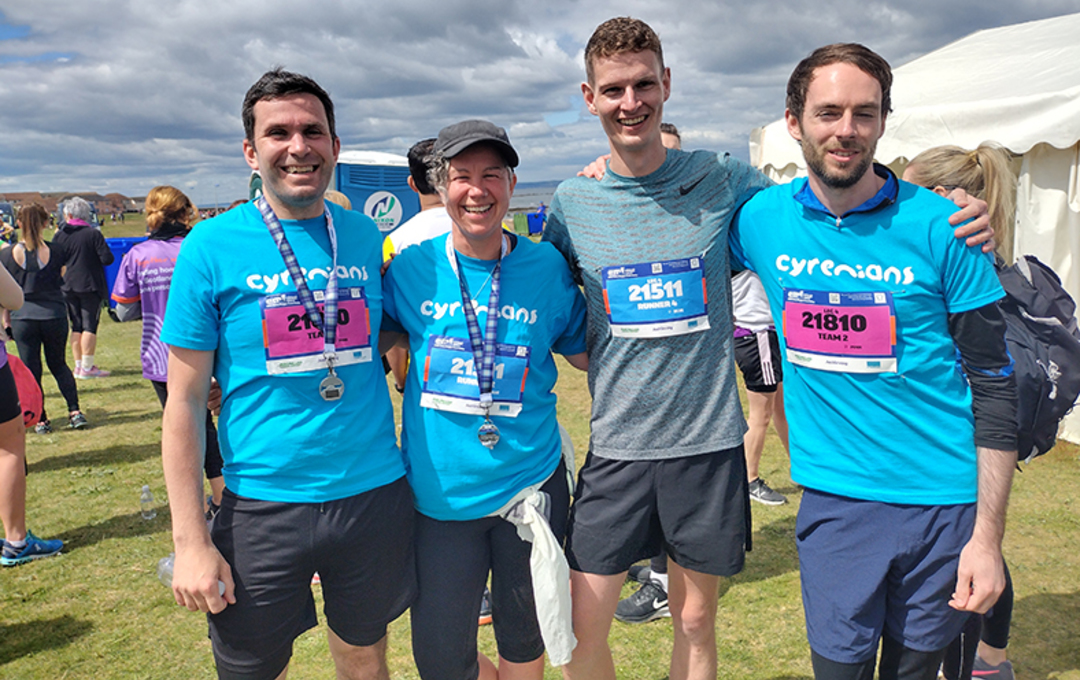 This Sunday, 22 amazing runners will be taking on the Edinburgh Marathon Festival, with supporters running the marathon, half marathon and team relay to support Cyrenians in tackling the causes and consequences of homelessness.
This year, with the cost of living crisis continuing to rage and homelessness in Scotland at its highest level in decades, the work which Cyrenians does to support those experiencing and at risk of homelessness has never been more vital.
And in response, more people than ever have chosen to support Cyrenians in this year's Marathon, with 3 relay teams and 10 individual runners tackling all or part of the 26.2 mile course.
Sunee Quinn, a volunteer with Cyrenians' Lotus community, is one of 6 supporters tackling the 13-mile half marathon this weekend. She says,
"I'm running on Sunday because I think no one should experience homelessness." - Sunee, half marathon runner
"I've been volunteering since February with a project created by Cyrenians - I live in a residential community supporting young unaccompanied asylum-seeking refugees, and I'm raising money for Cyrenians' because I've seen the direct positive impact they can have on young peoples lives!"
As well as the 6 running the half-marathon, and the 4 brave supporters taking on the full 26 miles, Cyrenians staff are out in force too, with 11 staff (and one friend from the team running Norton Park, where our offices are based – thanks Bobby!) forming 3 teams and taking on 8 miles each as part of the marathon relay.
Calum Wright, Fundraising Coordinator with Cyrenians and one of the 12 staff taking part in the relay, said,
"The Edinburgh Marathon Festival is Scotland's biggest running event, so it's fantastic to have so many people taking part for Cyrenians." - Calum, Fundraising Coordinator
"Last year we raised over £2,000, and with more people than ever needing our support we're hoping to do even better in 2023!"
You can support #TeamCyrenians in their amazing efforts by sponsoring their run at justgiving.com/campaign/EMF2023 – and if you're out on the route this Sunday, make sure to cheer on our fab runners!