17 walk through fire to support Cyrenians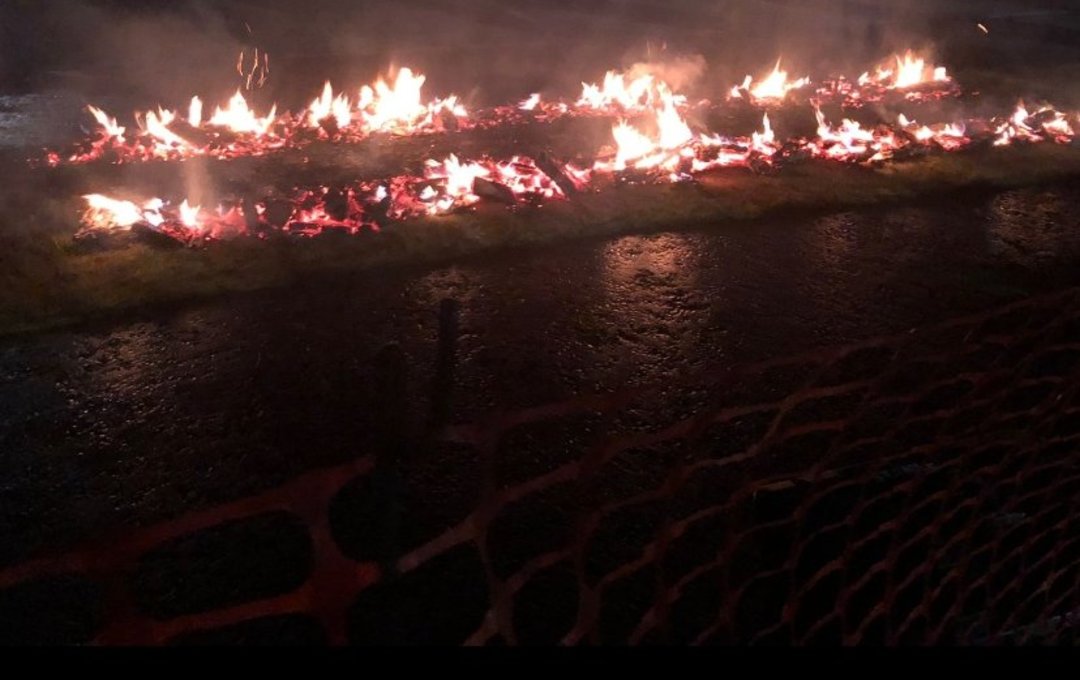 On sunset on Sunday 10 October, which also marked World Homelessness Day, 17 brave supporters stepped out onto hot coals, raising over £4,600 to help tackle the causes and consequences of homelessness.
The 2021 Firewalk, which took place at the Thistle Foundation's Centre for Wellbeing in Craigmillar, was organised jointly between Cyrenians, the Thistle Foundation, CHAS and the Edinburgh Dog and Cat Home. Including our 15 brave supporters, 50 people took part in the Firewalk, stepping out barefoot onto the hot coals in front of a crowd of friends, families and cheering onlookers to raise money for their chosen charity.
One participant who braved the coals said she'd been "blown away" by the support she'd received for her feat, saying the hundreds of pounds she was raising for Cyrenians' work spurred her on over the fire. Sarah Murray, who raised over £500, said;
"I would honestly never consider doing such a crazy thing if it wasn't for a charity that I respect, value and feel passionately about!
"Having previously worked in Cyrenian's residential Communities, I have seen first-hand how brilliant an organisation this is and the genuine difference they make. I love their ethos of helping people to help themselves and walking alongside to offer guidance and support.'"
The Firewalk was a joyful experience, with participants facing their fears (after suitable training and safety precautions) in a festive environment, with food, fun and chatter among all in attendance. Stalls set up at the event gave attendees a chance to learn more about the vital work being done by the four charities in attendance (as well as a chance to pick up some fresh, organic eggs from our Cyrenians Farm).
Walking the coals for Cyrenians brought together intrepid participants of all backgrounds, including Hannah Edwards and Ali Kerr – members of our own team old and new - and colleagues from several generous corporate supporters including Aecom, The Refillery and Fazenda.
In total, our 17 Firewalkers raised over £4,600 for Cyrenians. This amount could provide 92 family mediations sessions to prevent relationship breakdown; one of the biggest causes of homelessness. Last year, 113 families benefited from our mediation and support projects and thanks to supporters like the brave firewalkers, Cyrenians is able to support even more people through tough realities. They proved they could really take the heat, and inspired all of us in an unforgettable evening.
Support our work
Be part of our work
You don't have to walk through fire to support us! Every pound you can spare helps us support communities and tackle the causes and consequences of homelessness.
Donate now