Legislating the right to a safe and secure home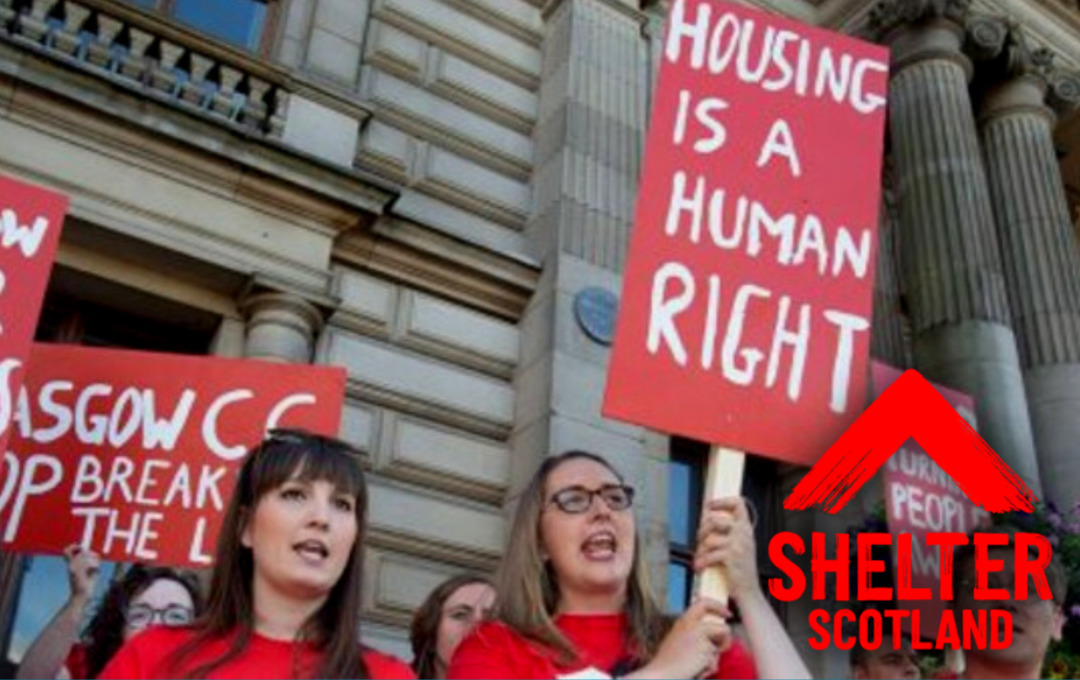 Policy & Participation Manager Ursula
Hofeldt
on the opportunity
presented by the Human Rights Bill to protect the right to a safe and secure
home.
Housing is a human right, but we are far away from realising this right in Scotland. To inform Scottish Government's Human Rights Bill and highlight the importance of the right to adequate housing, Cyrenians signed a joint response to the Scottish Government consultation on the Human Rights Bill. The joint response was led by Shelter Scotland and signed by 12 different organisations.
Since June, the Scottish Government has been gathering views on how they can take forward the Human Rights Bill and establish the necessary legal framework in Scotland. The Bill will incorporate a range of social, cultural and economic rights into Scots Law – including the right to adequate housing, the right to adequate food and the right to health.
You can read the joint response here. This is signed by Shelter Scotland, Chartered Institute of Housing Scotland, ALACHO, Homeless Network Scotland, LSA, The Salvation Army, Hillcrest Futures, Cyrenians, Aberdeen Foyer, SFHA, Scottish Refugee Council and Crisis Scotland.
At Cyrenians, we believe that safe, secure and affordable homes are core to people's wellbeing, and realising the right to adequate housing in Scotland will be key to achieving other social and economic rights. However, we are in a housing crisis where too many families and individuals are stuck in the homelessness and temporary accommodation system, and local authorities across the country are struggling to meet their statutory obligations to uphold housing rights.
The current situation highlights the need for action to strengthen the rights framework around the right to adequate housing, however certain elements and investment must be in place to make it a reality.
"That our housing system is failing to deliver on the human right to adequate housing is representative of a systemic failure, rather than a failure of policy intent."
Our shared consultation response outlines different considerations and recommendations for various aspects of the Human Rights Bill, including budgeting, reporting and monitoring and calls for clarification from Scottish Government on some significant points.
A key point is the importance of defining the minimum core obligations (MCOs) on the right to housing in a way that doesn't result in regression of people's current housing rights. MCOs are the obligations on the state to ensure the satisfaction of minimum essential levels of a specific right, while working towards a full realisation of the right.
We already have strong housing rights in Scotland, and the new Human Rights Bill should aim to build on this, making this right a reality for everyone, not set a lower bar than that which is currently in place.
The response also calls for the Human Rights Bill to include the need for a truly human rights-based budgeting process, and points to the importance of proper monitoring on progress to ensure accountability. This should include the experience of people trying to realise their rights, especially groups who are most at risk of their rights not being realised, for example women, young people, minoritised ethnic groups and people living with disabilities.
"Reporting should not only be on activities undertaken and policy, but on people's experiences of rights being realised, or where progress is still required."
Finally, the response highlights a potential weakness in the Bill given that it will be developed and implemented within devolution powers. This will impact on people who have limited eligibility to public funds due to their visa or immigration status. This group of people who will have less opportunity to challenge violations of their rights and the public bodies in Scotland will have limited capacity to meet their rights. Given this, our response asks that the Bill commits to acting on the ways that Scottish public bodies are able to use their powers to prevent homelessness and destitution for this group of people.
The Scottish Government consultation closed on Thursday 5 October, but there will be more opportunities for organisations and individuals to continue to inform the Human Rights Bill and the formulation of MCOs through participatory processes.