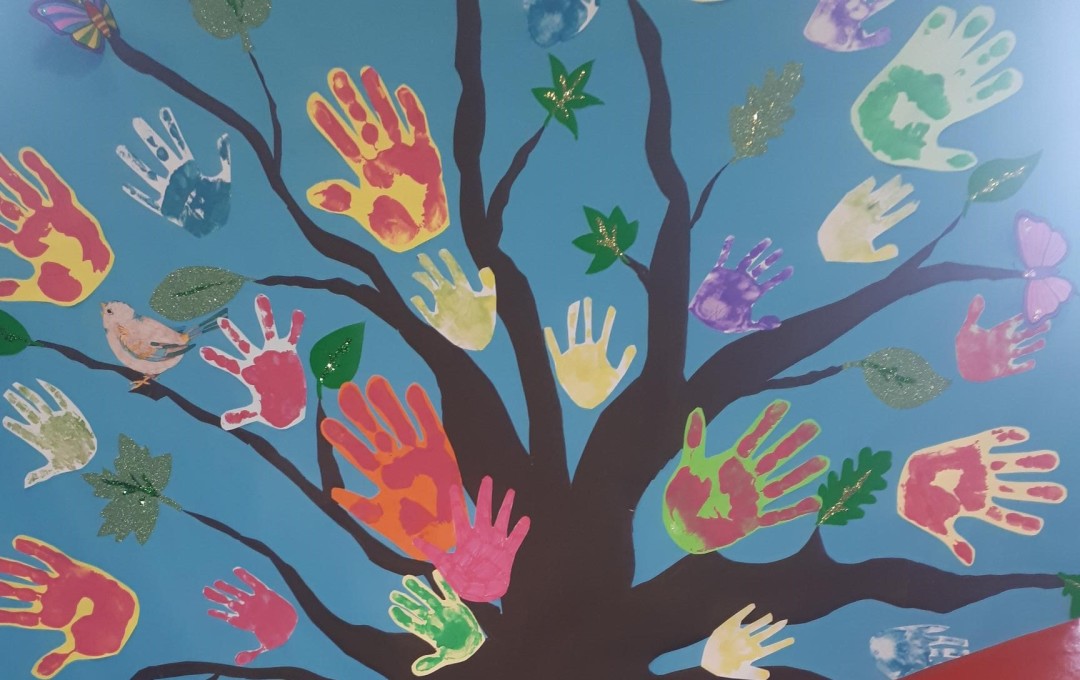 The Scottish Mental Health Arts Festival (SMHAF) explores the ways that the arts can express and support mental health. Lesley Frame Whitelaw talks about how we used SMHAF to explore the importance of mental health in all our services.
Mental health matters, with 1 in 4 of us experiencing mental health problems at some point in our lives. And it doesn't affect all of us equally – people in poorer areas are twice as likely to suffer severe mental health problems, and much less likely to have access to specialist support.
We can't separate mental health from the world we live in. Our wellbeing is so closely tied to our experiences, and the more stress and trauma we're dealing with on a daily basis, the harder it is to look after our mental health. That's why mental health awareness and support is so tied into the work we do across the whole of Cyrenians – the issues we work with, from homelessness to addiction to family breakdown to my own work supporting families of those in prison, create so much extra stress and trauma, and are almost all more likely to affect people who are already working through a lot of existing traumas.
I work at the HMP Addiewell visitor centre, offering emotional and practical support to families with a loved one in prison, and it really exposes how hard it can be to make space to look after your mental health. Many of the people we're working with are single-parent families, juggling work, school and childcare under challenging circumstances and often with a lot of added stresses – every day can become a blur of stresses, and both children and parents are often left with very little time and space to process the trauma and stress they've been through. Without being able to carve out space and time to understand and deal with the feelings they're facing together, children and their families can end up feeling very isolated, all feeling left to deal with things on their own.
That's why for the SMHAF, we wanted to honour the theme of "gathering" and help the families we work with carve out space to spend time together. It's easy to feel like you're alone with the stress, trauma and overwhelm that builds up in difficult situations. We wanted to put the power in children's hands to create space to gather with people they care about.
From May 14th and throughout the festival, we're handing out "picnic bags" to kids using the visitor centre. These wee packs have everything kids need to set up their own little "mindfulness picnic" - creative activities, snacks and drinks, a supermarket voucher to buy the treats they'd like to share, and of course some blank invitations to decorate and give out to the people in their lives who they think could benefit from spending some time.
We're inviting kids to think about who they would like to invite to their picnic, and through that to consider the importance of being with others for mental health. They can invite anyone they'd like, and we're inviting them to think about who could use some time together - maybe a friend who is an only child, a relative or neighbour who lives on their own, or a parent who is missing their partner as much as the child is missing their dad.
All of us, adults and children alike, often get lost in our own struggles, and it can feel like there's no way out. By giving children the opportunity to take control of building space for themselves and others to really think about what they need, to relax and support each other, and to consider how the people they care about might also be struggling, we're helping reinforce a really important message – all of us deserve support and space to look after our mental health.
That's going to look different to all of us. Sometimes it might mean digging deep into what's wrong, and knowing you have a shoulder to cry on – other times, it might just mean space to step away from the stresses of everyday life and relaxing with the people you care about. Whatever it looks like, carving out even a little space to heal and look after yourself and your loved ones can help all of us rebuild the strength we need to keep going and get through times that feel impossible. That's what gathering, and what Cyrenians, is all about – not having to cope with the stresses affecting your mental health alone.