Support during the holidays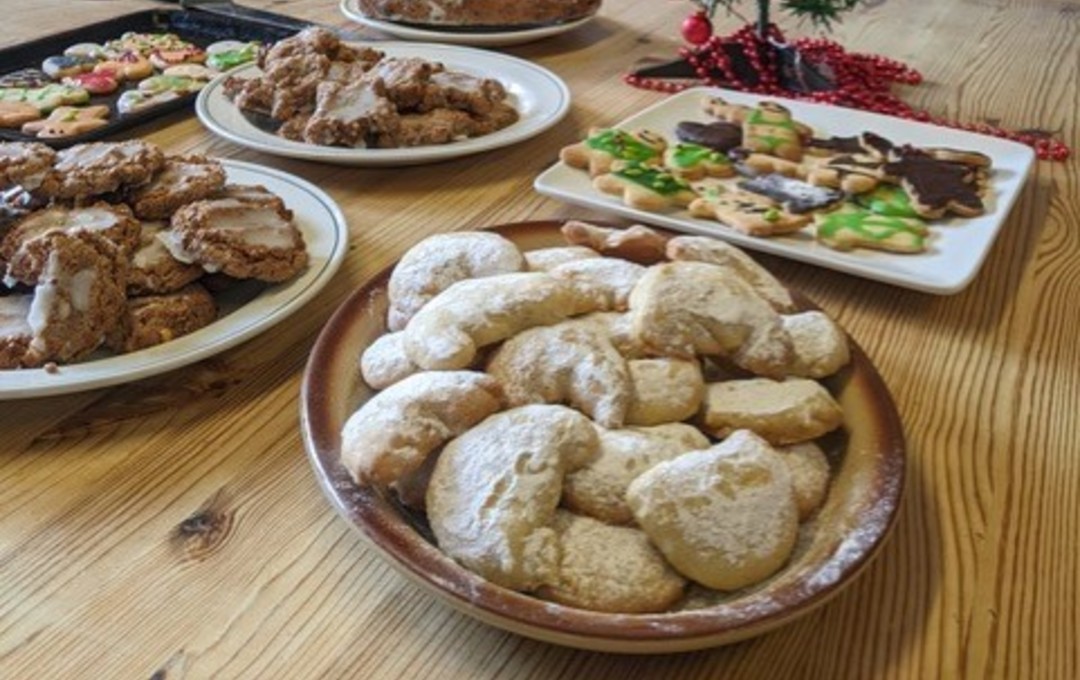 This can be a difficult time of year, and Cyrenians is committed to making sure everyone has access to the support they need during this time, and knows where to turn in a crisis.
Accessing crisis support
If you or someone you know needs urgent help with housing, food, shelter or mental health support over Christmas and New Year, Homeless Network Scotland has provided a guide to homelessness support services during the festive period, which covers 7 cities (including Edinburgh, Glasgow Stirling and Perth) as well as national homelessness services.
Making your Christmas the best it can be
If you or someone in your community are in need of a little help this Christmas, the Edinburgh Health and Social Care Partnership have collated a list of services in Edinburgh offering everything from food parcels and hot meals to gifts, decorations, and outings for anyone feeling the pinch this winter. If you need food deliveries, whether because of your financial situation or because you're self-isolating, those services are also listed here. Destiny Church are also offering Christmas hampers to deliver to Edinburgh folks.
Our Homeless Navigators also recommend Social Bite's free food service on Christmas Eve and Christmas Day. People wishing to attend will be required to put their names down ahead of time, they can do this in person by attending one of the existing free food sessions on Rose Street. After Christmas Day, Social Bite are closed until after the New Year.
Cyrenians support services
Over Christmas and New Year, Cyrenians will be running on reduced capacity due to public holidays. This will affect most services from the start of this week (Monday 20 December) to Wednesday 5 January. Some services will be open during this time – see below for details.
Outreach
Outreach services will unfortunately not be able to take on new clients until after January 5, but will provide some services for existing clients throughout the festive period, with the exception of public holidays on December 27th and 28th and January 3rd and 4th. This includes Housing First West Lothian, Housing First Borders, Community Connectors, Homeless Navigators, and Hospital Inreach at the Royal Infirmary.
HMP Addiewell Visitor Centre
The Addiewell visitor centre's Christmas opening hours are:
Tuesday 21st Dec: 12.30 – 16.30
Wednesday 22nd Dec: 12.30 – 16.30
Thursday 23rd Dec: 12.30 – 16.30
Christmas Eve: 11.00 – 15.00
The Visitor Centre will then be closed until 5 January, but staff will be working remotely on 29, 30 and 31 December, and will be able to be reached at visitorcentre@cyrenians.scot
FareShare Depot
The Depot, and associated services, will be running reduced hours during the festive period. This week, and after Christmas, they are open from 8AM-4PM. They will be closed Saturday 25 to Tuesday 28 December, and closed again from 1 to 4 January, before returning to normal opening hours from 5 January. Details are available on their Twitter.
Recovery services
For detailed information on Edinburgh Recovery Activities during the festive period, check the ERA Facebook. LEAP residential services will be provided as normal for those currently staying.
Gardens
The Community Hospital Gardens at the Royal Edinburgh Hospital and Midlothian Community Hospital are open to visitors, but there will be no staffed facilities. The Walled Garden at Dollar Park is open until Christmas Eve (Friday 24 December) and will then be closed until 5 January.
Support for older people in West Lothian
OPAL clients matched with volunteers will continue to receive befriending calls over the festive period. Additional calls to those most in need will be made by staff working Christmas Eve and December 29-31.
Digital support is available over the phone up until 16 December, and resumes on 5 January.
The team will be available to provide information on local services available until 1pm on 24 December, will be reachable between 10AM and 3PM on the 29th and 30th. Full service will resume on 5 January.
Hampers donated by Livingston Youth Foundation will be delivered to those most in need over Christmas week. Activity groups will be held online until 23 December and return on 5 January. Puzzle packs are also available during the month of December, which include puzzles, tips for staying well, recipes and more.
For more OPAL festive fun, connect with our OPAL Advent Calendar daily to see what is behind each door!
As we head into the festive period, Cyrenians wishes all our staff, volunteers, service users and supporters a very merry Christmas and a happy New Year!
Support our work
Help us keep delivering tailored support in 2022 and beyond
We're asking those able to give to help us keep reaching those who need support. With your help, we can all #ChangeTheStory of homelessness and poverty in Scotland.
Donate now