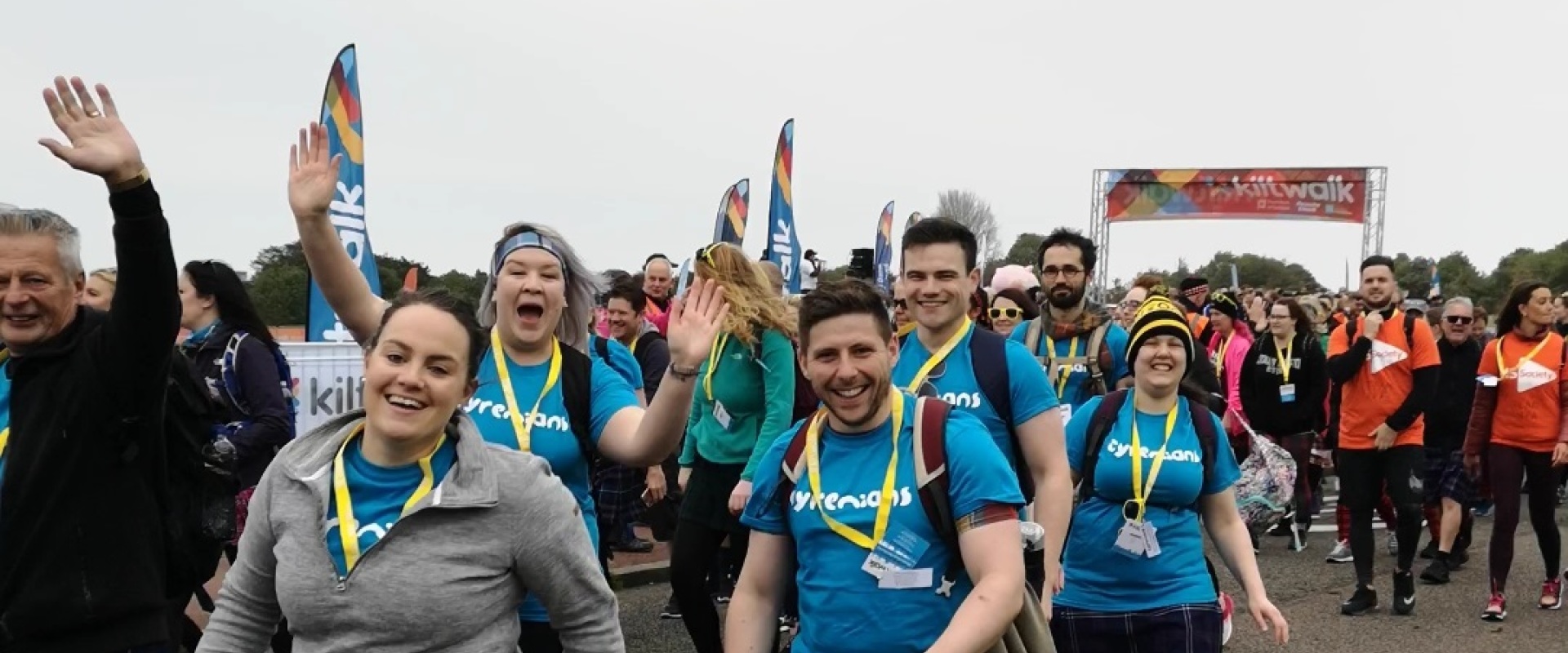 The Kiltwalk is back – virtually for now – and we are asking if you could don your kilt and complete a socially distanced challenge, from walking, running, cycling, hopping, skipping or jumping on a trampoline, on the weekend of 23-25 April this year, to raise funds for Cyrenians.
With 150% of what you raise going directly to Cyrenians, this is the ideal way to support our work. The Kiltwalk has grown over the last few years to become one of Scotland's biggest fundraising events, raising over £5 million for local causes last year.
This year has been tough. We played a vital role in the local and national response to homelessness during COVID19, and we'll be needed long after this pandemic is over to make sure communities have the support they need to not only stay safe, but to flourish.
We could not do what we do without your support and you have already done so much.
As we look ahead to a new year, we are asking you to consider supporting us again by taking part in the Virtual Kiltwalk Weekend.
I'm interested in taking part!
Register your interest in the virtual kiltwalk now. Our team are on hand to help you have a great event.