Food is The First Step
1 in 5 adults in Scotland are currently skipping meals to make ends meet.
Choosing between putting food on the table, or keeping the lights on isn't a choice anyone should have to make.
That's where we come in.
https://www.youtube.com/watch?v=alfA2U0or8Q
With your help this month we can continue to reach people in South East Scotland experiencing food poverty.
Through our FareShare network, community pantries and cook school we provide dignified access to quality food.
But that's not all. Food is the vehicle we use to foster stronger community links, develop crucial skills around food preparation and budgeting, and create peer support that can ensure lasting change.
When people are well fed, they are better able to thrive and overcome whatever life throws their way.
Support our Food is The First Step appeal to kick-start the journey towards a safer future for someone in your community today.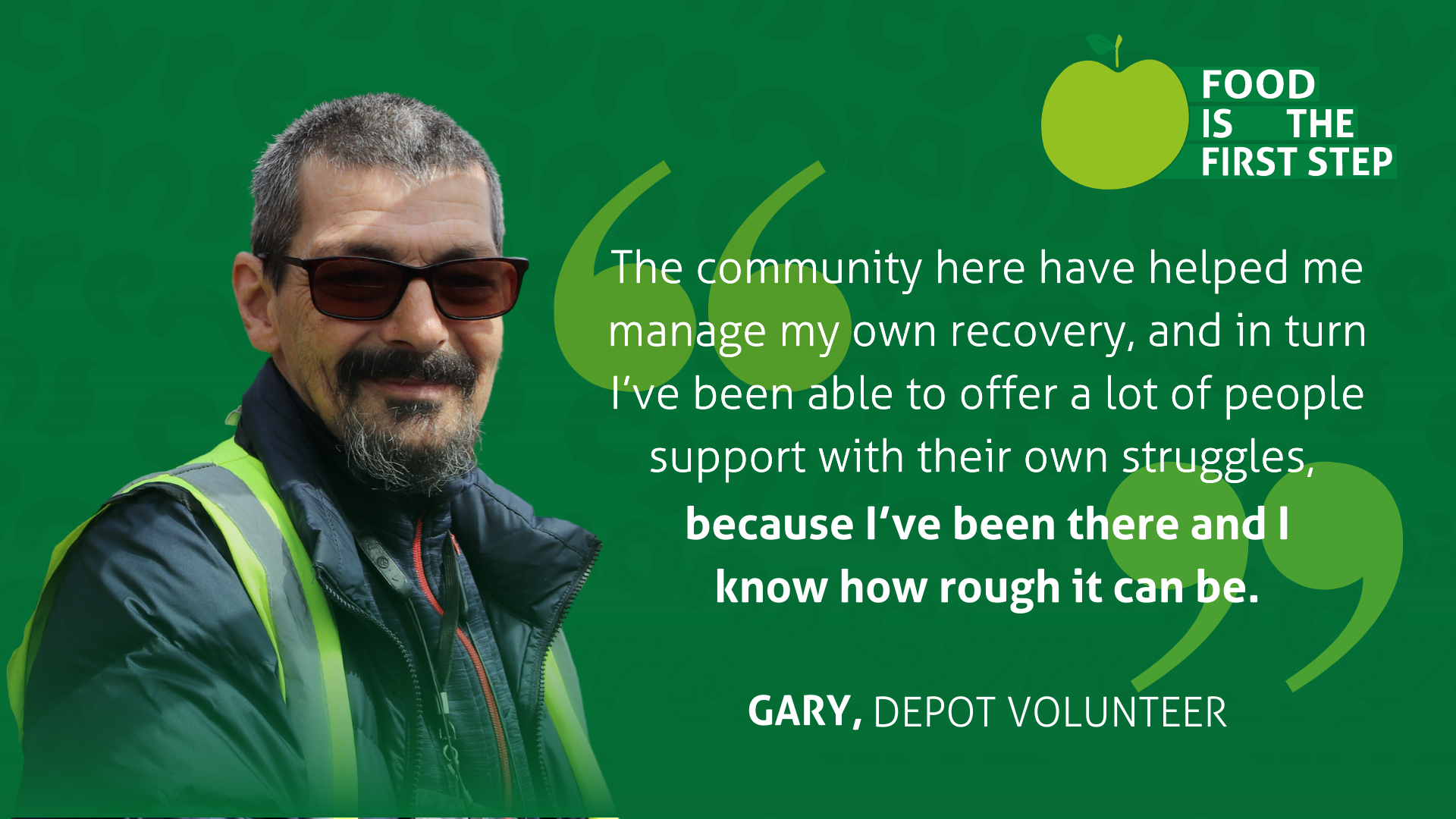 Read Gary's story in full here. Find out more about our research here (PDF).
Food is The First Step
No one should have to go hungry.
With 1 in 5 adults skipping meals, Food is The First Step towards a fairer Scotland. Together we can make sure no one has to go hungry.
Donate Now