Our organic produce
Thank you for your interest in our Organic Fruit and Veg Bags. When you purchase our produce you help support our work tackling the causes and consequences of homelessness in your local community.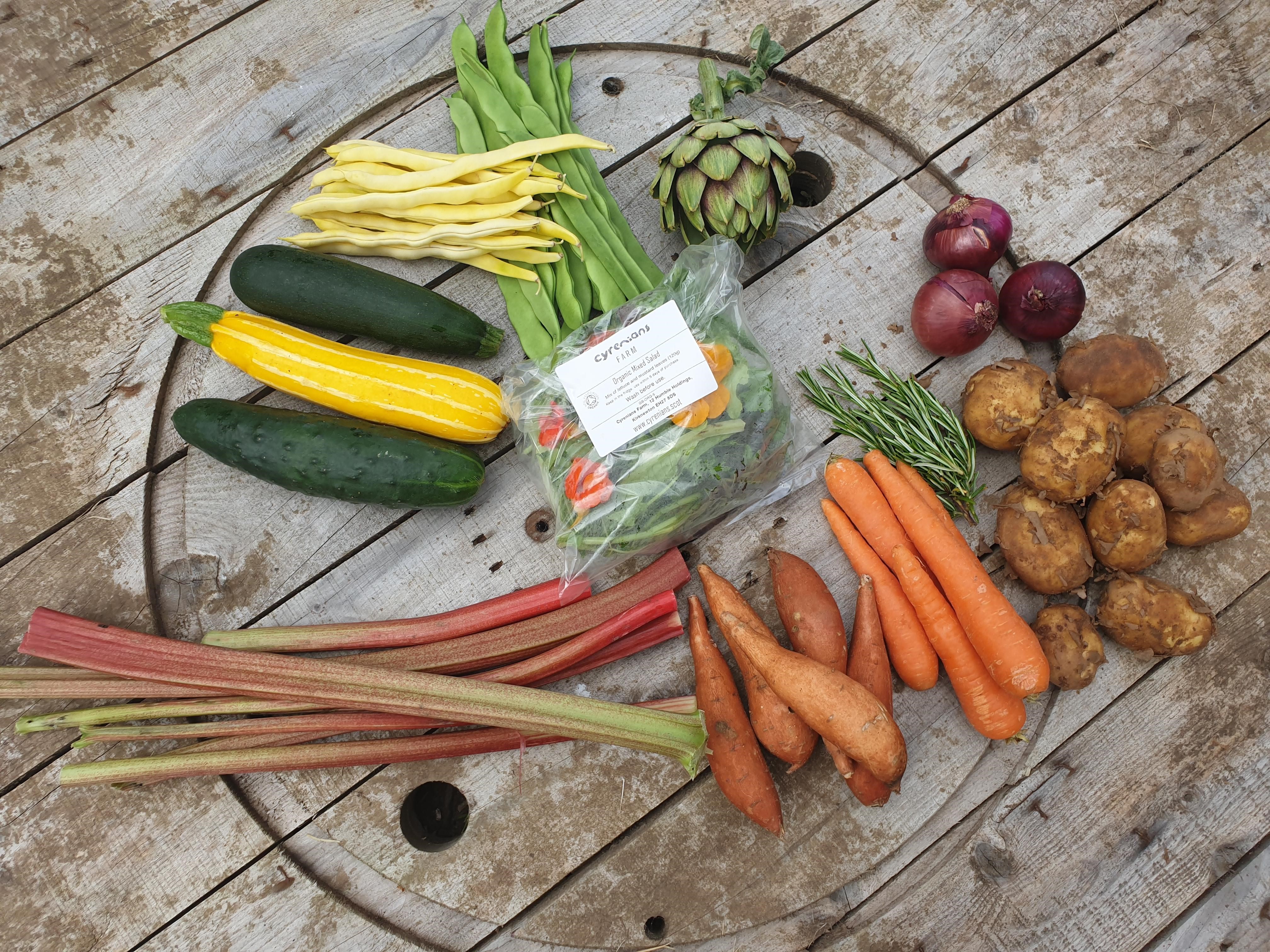 How it works
Once you have completed our online form, we will be in touch to confirm the details of your order. You can sign up for weekly or fortnightly collections and cancel at any time.
The first collection date for this new service from all collection points is Thursday 13th May.
To collect your order at your chosen location - mention your name to a shop worker, they will get your bag and you can pay for it along with any other shopping at the till using your preferred payment method. We will send out email reminders on your collection days, alongside updates and recipes from the farm to help you make the most of your seasonal produce.
If you need to pause a delivery, or if you want to cancel your order, you can email farm@cyrenians.scot. Please give us at least 7 working days' notice to make a change.
Your bag will be delivered to stores on Thursdays, weekly or fortnightly depending on your order frequency. If your bag is not collected from the store by the following Monday we will contact you to check if you want to continue receiving your order.
If you have any questions or need to make amendements to your order please email us on farm@cyrenians.scot. Our office hours are Monday to Friday 9am to 5pm.
Remember to share your tasty meals by tagging us on social media - @Cyrenians on Facebook and Instagram, or @Cyrenians1968 on Twitter!