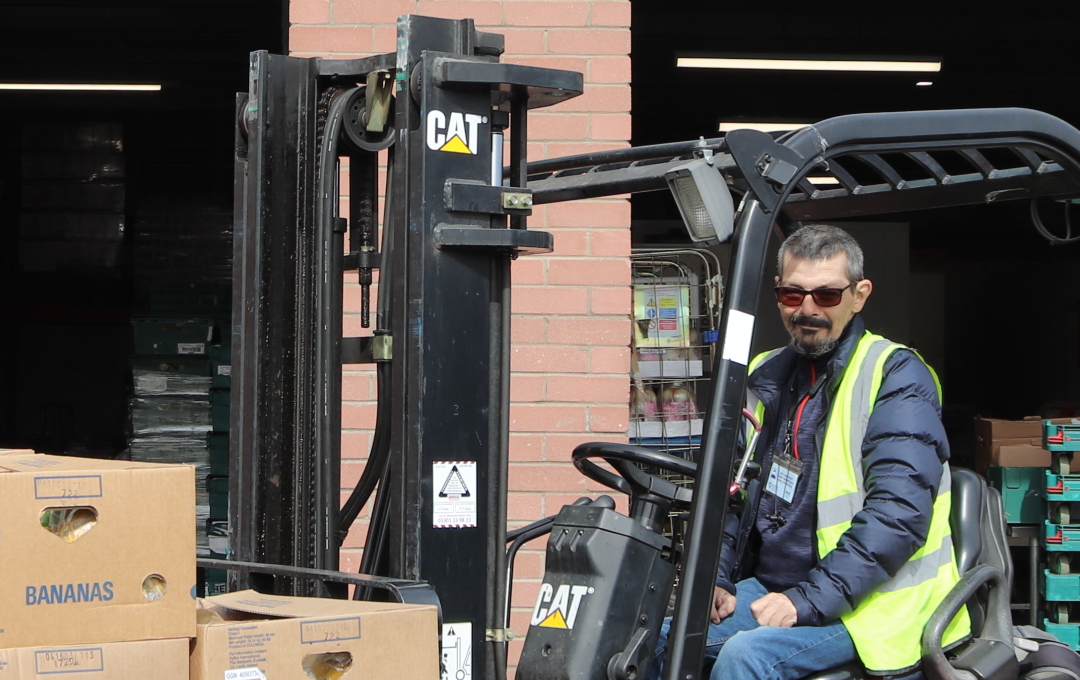 Gary has volunteered at our Depot for over a decade, and the work he's doing does a huge amount of good both for him and the community, which is what's kept him coming back day after day. He says the close-knit community, the value of the work he's doing and the fact he can always have this work to come back to has kept him alive more than once. Read on for his story.
I was referred to the Depot from Bethany House in January 2001. At the time, I was homeless and drinking a lot. I didn't see much of a future for myself, and honestly, if it wasn't for this place I'd be six feet under.
The community among the volunteers and staff is incredible. There's a huge range of ages, backgrounds and experiences, whether it's people who've been there every day for years like me and Jocky, people on Community Jobs Scotland programmes or short-term referrals, or people who pop in occasionally when they need to. Regardless of age, class, gender or background, we all work together as equal partners – there's people here who weren't even born when I started volunteering, and we can just hang out and chat as equals and learn from each other.
It's a non-judgmental space and, because so many of us have been through things like addiction, prison, trauma and homelessness, there isn't the stigma around those topics that there often is in other spaces. People can talk openly about their experiences and laugh about them without it being a big deal, and if you're going through something there's often someone in the room who's come through similar struggles.
I've been here almost every working day for 21 years. If the place is open and I can make it, I'll be there. There are times when my sobriety or my mental health have been hanging on by a thread, and I've not been up to working, but I can always come here.
I can reach out for support and talk honestly about what's happening, and nobody's going to push me out or make me feel like I've failed. I've been sober from alcohol for 18 years and off heroin for 4, and the Depot's been a huge part of that. It hasn't always been a straight line, but whenever I fall down I know I have a place to go and people to turn to. I've met so many good friends through the depot – I met my girlfriend here, too.
It's like an extended family for me.
Having this place to come to and something important to do hasn't just helped me. The community here have helped me manage my own recovery, and in turn I've been able to offer a lot of people support with their own struggles, because I've been there and I know how rough it can be.
Over the years I've been working at the Depot, I've helped millions of tonnes of food get out to those who need it. I got my forklift license in 2016 through Depot-funded training, so I'm one of a handful of volunteers qualified to drive pallets around. I've learnt so much here and developed decades of knowledge and experience. It feels great to be part of making this place run smoothly and efficiently.
Volunteering with the Depot gave me somewhere to go, and a reason to get out of bed even on a bad day and get out in the world. I'm not having to constantly seek help – I'm actively out here helping others, and it's changed my life not just having somewhere to go every day, but the opportunity to give something back and try and help other people.
Get involved
Volunteer with us!
Why not join our "extended family"? We have a huge range of volunteering opportunities to get involved in, whatever your passions or skills.
Find out more