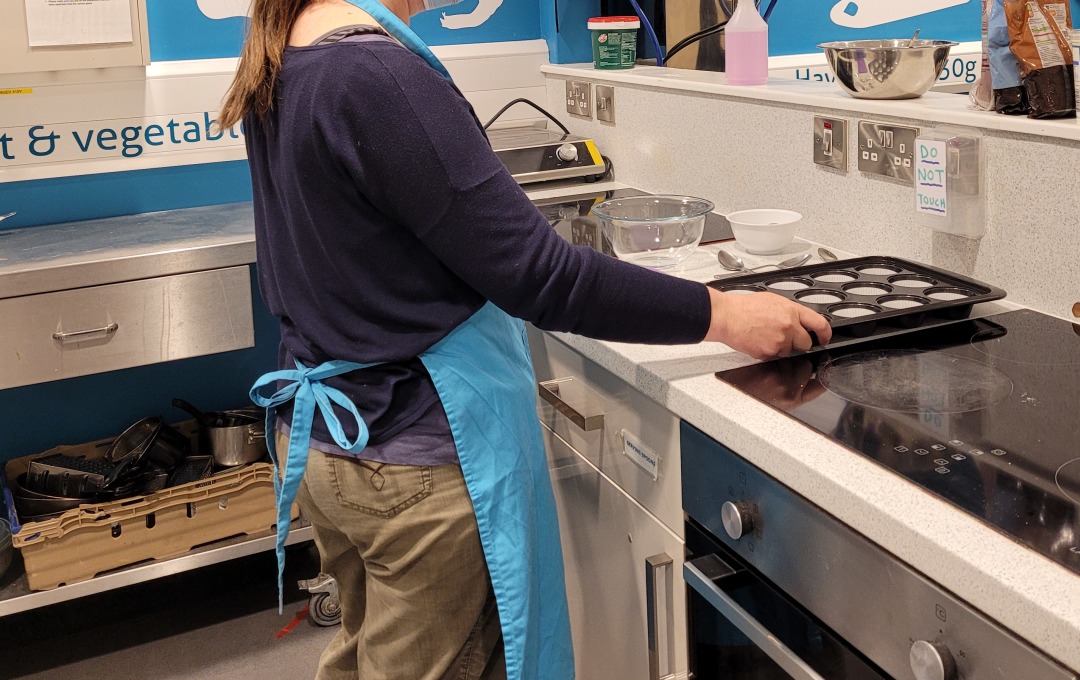 During lockdown, I was really struggling. I've been dealing with depression for a long time and I really felt like I was good for nothing, like I couldn't do anything right.
I met Cyrenians through their mental health and addiction support work, and they connected me with Emma and the cook school team, who suggested I join their six-week cooking class to help get more confident cooking and get some structure in my life. They were even able to help me get an iPad and free WiFi so I could get online to join in.
My first class was rough. We were making a lentil soup, which seemed really simple, but I ended up spilling lentils and water all over my kitchen, and I just felt so stupid – it brought up all these feelings of not being good enough and I just wanted to give up. I got so upset I had to leave halfway through the class – I was sure I'd failed at this, just like everything else I tried.
But they didn't let me give up.
After the class finished without me, Kaz, the tutor, called me up and we had a long chat. She was really nice – she reassured me that I hadn't failed at anything, that it was normal to make little mistakes, and that I was doing really well. I can't tell you how much better that made me feel, just knowing that it was ok for me to ask if I was struggling with anything, and that if I fell apart someone would notice and help me get back on my feet.
I went back into the classes, and I ended up really enjoying them. I was looking forward to them every week, and my confidence kept getting better. I knew Kaz had my back and if I struggled she'd be there to help.
I loved the time we spent together, and it even made me love cooking again! People have started commenting on how much happier and confident I am now. I started to think about how I could cook for myself more often, and I even started my own little cook club – me and my pal calling each other up to cook together.
I learnt so much with the cook school, and I feel like I'm getting better every day! I've started volunteering with them – I'm going to help with classes next year.
I'm really excited to be part of Cyrenians' work! When I was really struggling, they were there for me. I want to help other people find their confidence the way Kaz helped me.
[This is a retelling of Claire's story. Areas have been edited for clarity]