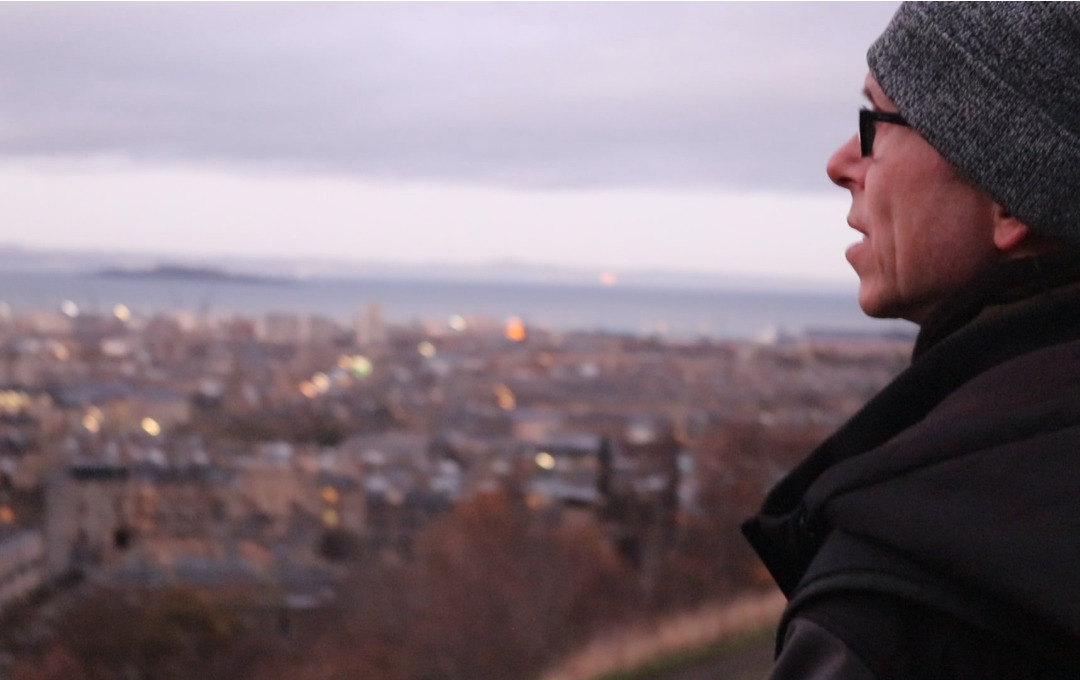 The pandemic has made a lot of us change the way we do things, but for Henry*, it changed everything.
Homeless Navigator Nick Harrold shares how years of street work with Henry helped him find safety in the pandemic and beyond.
I've known Henry for years, working with him through Cyrenians' Homeless Navigators Project. It was a slow burn – he didn't make it easy to get to know him, but I can understand why. We don't know how long exactly Henry had been sleeping rough, but it had been fifteen years at least on the streets of Edinburgh.
He's a guarded person who shares little about himself or his past, didn't have much trust in local services, and rarely engaged with health or housing support. My colleagues and I met him in his usual haunts regularly to catchup and check in. Often, I'd bring a newspaper, and we'd have a coffee and catch up with the goings-on around the world.
As we came to know Henry better, we began to understand part of why he stayed sleeping rough - his specific circumstances would make it really difficult for him to cope in most conventional temporary accommodation like hostels or B&Bs. We accepted early on that we might never know his full story, or the reasons for his homelessness, but we got to know him as much as he would allow – not pushing him, but visiting him on the streets every day for years, as he got to know us and we got to know him better.
Once he knew we weren't going to try and force him into anything, he began, gradually, to open up to change.
We introduced him to colleagues in other services, and as he came to feel more secure with us, he started to engage with street-based health and support services in a way he had never felt safe to do before. He was very resistant to moving off the street, but we were slowly but surely getting him to a place where, if and when he was ready, he'd have the support he needed in place to get settled.
But Covid meant change was coming in Henry's life, whether he was ready or not. Already having trouble trusting that he could get help without losing his independence, Henry was faced with change he had no control over. If he stayed out on the street, he could face criminal charges under Covid legislation, which would have derailed his hard-won access to services.
Usually I would see Henry almost every day, but early in lockdown I had to unexpectedly self-isolate and didn't see him for over a week. When I saw him again, we talked about my near-miss with Covid.
Seeing how the pandemic had touched someone he knew and trusted brought home the reality of the situation.
He agreed that although he'd been reluctant to move indoors and away from what he was used to, it was probably a good idea 'just for now'.
We were able to use the connections we'd built with local services over the last few years to find him a room and help him with his application. At first he said he would tolerate living indoors only as long as he had to, but by the end of 2020 he reckoned "two years would be a good amount of time to stay here." Now, at the end of 2021, he's still in his rooms, and says he'd like to stay as long as he's welcome.
I don't believe our job is to get people off the streets by any means necessary. Our job is to help people find fulfilment and safety, whatever that looks like for them.

Henry was able to find somewhere safe to stay, and despite the pressure of the pandemic, he was able to do it on his own terms.
If Henry hadn't known me for years and come to trust my friendship, if I'd tried to force him indoors against his will, or if we'd given up on him when he refused to move inside, I don't know what would have happened. But because he knew me and trusted that I wasn't going to force him into anything, and because we were there every step of the way, Henry's been able to build a new start for himself.
We'll probably never know Henry's whole story, and that's fine. He doesn't owe us that. But he's doing really well, and has trusted us with enough that we can give him the support he wants and needs.

That's all we ask.
*Not his real name
Get involved
Help thousands more like Henry #ChangeTheStory
Everyone, regardless of their history and circumstances, deserves supportive relationships they can trust. This Christmas, help us connect more people like Henry to the support they need to change their story.
Donate now